4th IoT Day Integra – EFOR – Arrow: 27 February 2019, Zaragoza, ES
4º IOT DAY INTEGRA-EFOR-ARROW: El mundo del IOT desde muchos puntos de vista. This event will bring the latest trends in the Internet of Things sector with new case studies, experiences and real projects.
Integra Estrategia y Tecnología, EFOR and Arrow promotes this event which will be celebrated in the city of Zaragoza on the 27th February 2019.
Fernando Rausell, Business Development and Ecosystem Specialist at Libelium, will participate in the event with Guillermo Renancio, IoT Director at EFOR. They will be speaking about the Experience Pernod Ricard, a Smart Agriculture IoT project jointly developed by Libelium and EFOR.
Registration and more information about the event in the official web page of EFOR [Spanish].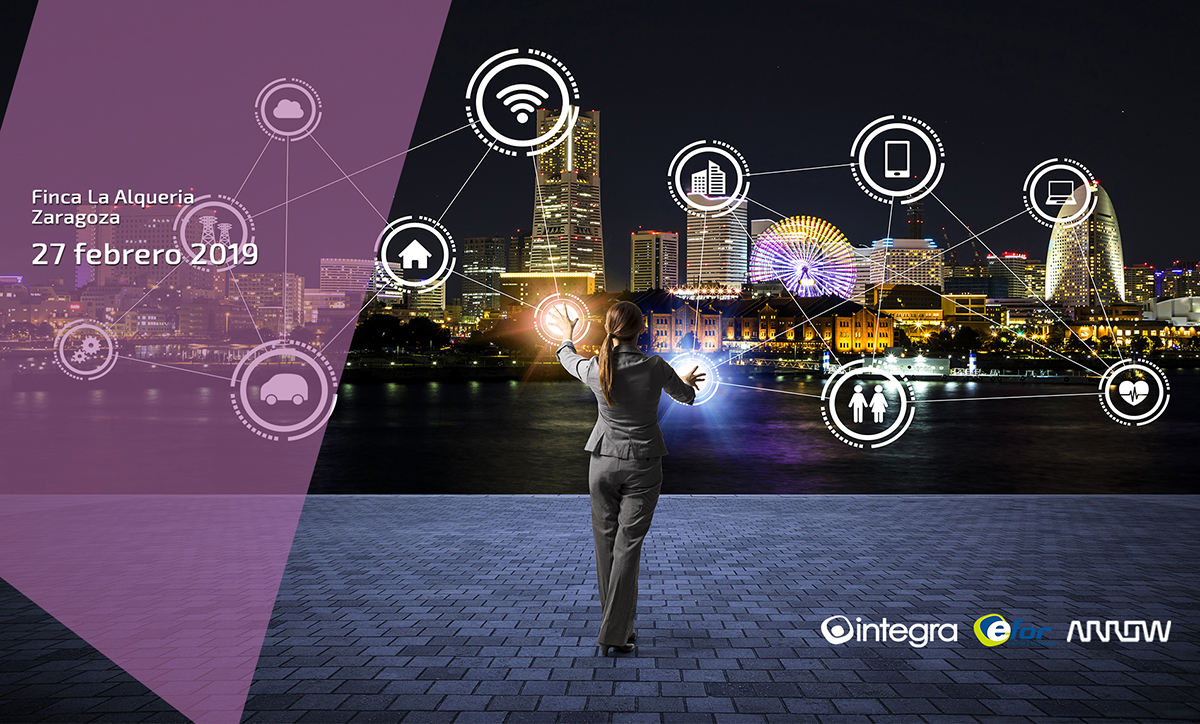 Experiencia: Pernod Ricard
Ponentes: Guillermo Renancio, EFOR y Fernando Raussel, Libelium
Fecha y Hora: 27/02/2019, 13:45 (CET)
Lugar:Finca la Alquería, Zaragoza