ALEF presented Libelium smart solutions at Metro ON Line in Slovakia
ALEF, a new Libelium distributor, participated in Metro ON Line between the 24th and 26th of May in Poprad (Slovakia).
Metro ON Line is 3-day event dedicated for municipal representatives and Telco operators from Central Europe, with the presence of Smart City and Telco StartUp scene. Attendants had the chance to learn about high-tec products for the passive and active infrastructure, telecommunication devices and technological processes for building and operation of telco networks.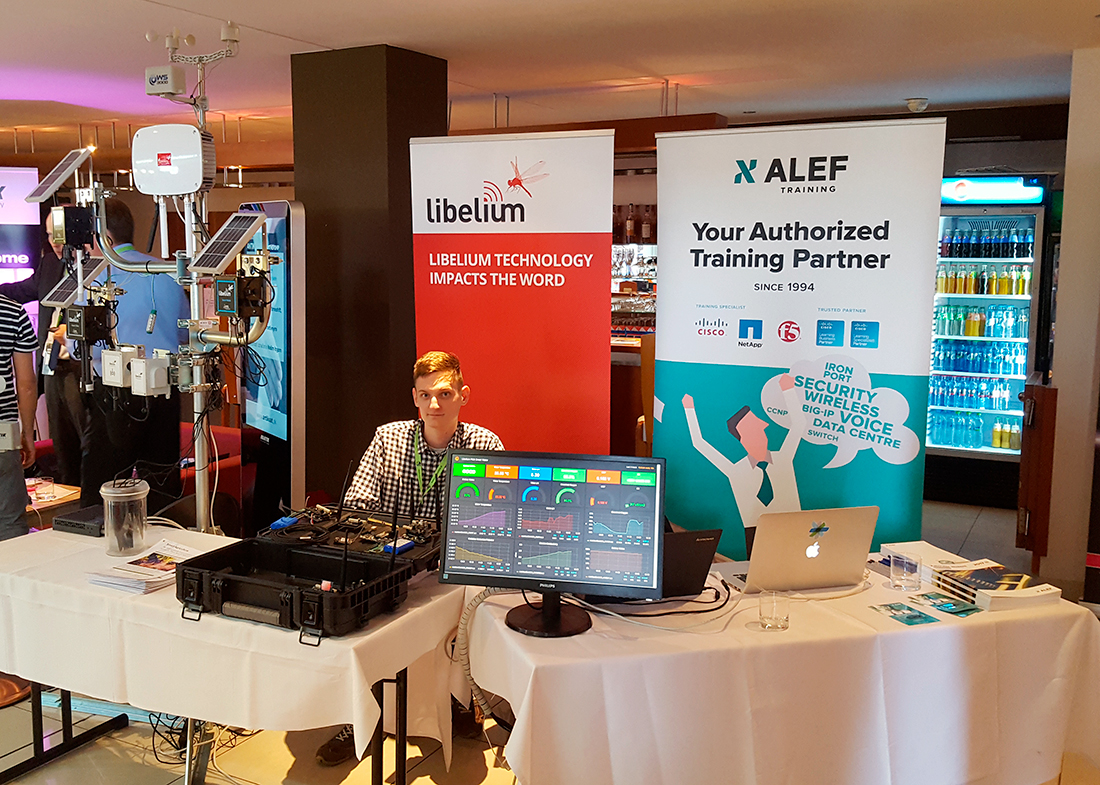 ALEF stand in Metroonline with Libelium products
The company presented some of the main Libelium solutions after joining in the company ecosystem. Attendants could discover a real demo at ALEF stand with Libelium Smart Water solution, Smart Cities platform and Smart Agriculture application.
"Libelium sensor solution is a great choice for very fast deployments without the need to develop the IoT platform from the very beginning. They are comprehensive solutions: from sensors that can be used for any IoT vertical, energy-efficient Waspmote Plug & Sense! devices that are independent of the power grid, aggregation IoT gateway Meshlium and of course the partner cloud solution", states ALEF company.
Libelium smart solutions at ALEF stand in Metro ON Line
ALEF is a stable supplier of information technologies since 1994 and has became one of the largest and strongest distributors in the Eastern Europe. "Our favorites are IoT vertical kits, which enable a quick deployment to the customer – the time needed to develop and test is shortened from months to days. But I like also the OEM product series with Waspmote, which offers great flexibility in designing customized smart solutions", considers ALEF company.
If you want to join our IoT Ecosystem or want more information about it, contact Libelium Sales Department.