Arrow Electronics includes Libelium's IoT sensor platform on the new Sensor Hub in Hong Kong
Last week, Arrow Electronics announced the expansion of its Open Lab in Hong Kong, enabling sensor-to-cloud-to-analytics Internet of Things (IoT) technology platform for Sensor Hub, a project led by Hong Kong Science and Technology Park (HKSTP) to accelerate innovation in the IoT and smart city technologies among Hong Kong startup and technology companies.
The first phase of the Sensor Hub is set up to provide a variety of environmental sensors, including lightning sensors, air sensors for detecting PM2.5 and PM10 suspended particulates, water temperature, dissolved oxygen and acidity of the water, air pressure, humidity and temperature and UV sensor.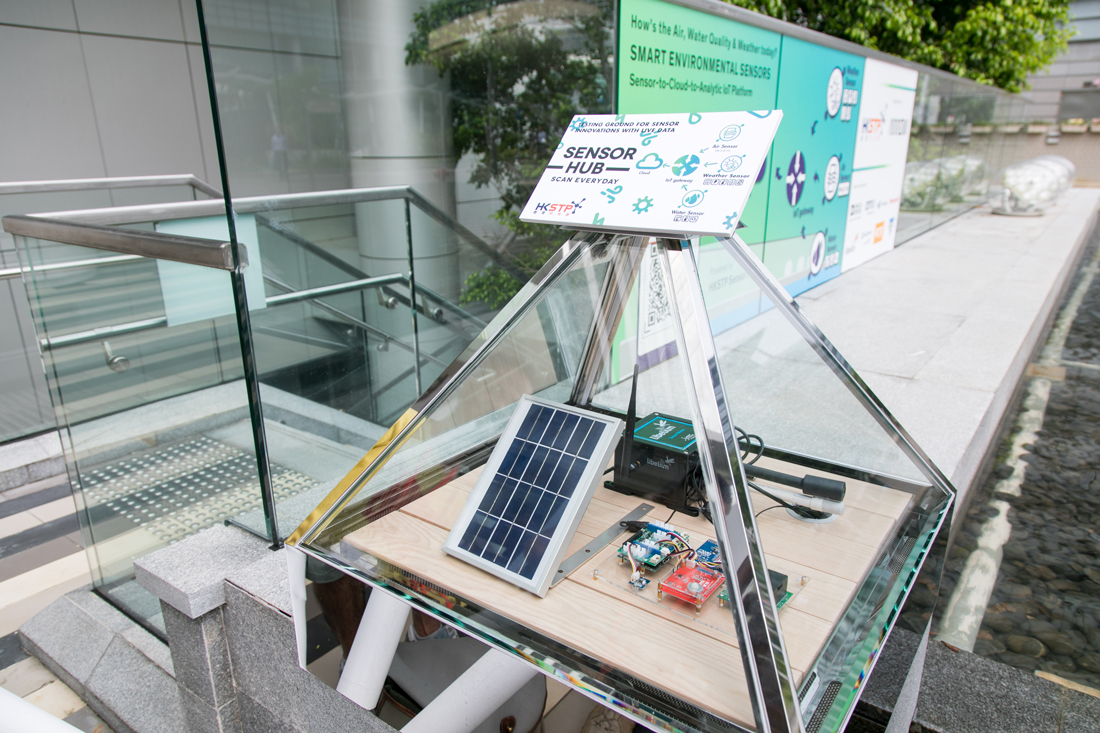 Libelium is one of the technology partners collaborating with Arrow on the Sensor Hub. "We are honored to be part of this initiative. Our IoT sensor platform enables to measure environmental parameters such as pressure, temperature, humidity and water quality, to name just a few, all with a strong focus on high reliability and accuracy", Alicia Asín, Libelium's CEO, says. In fact, on the Sensor Hub there are several devices of the Libelium IoT platform that can be proved: Libelium's Waspmote Plug & Sense! Devices for Smart Water, with a Disolved Oxygen sensor, a DO Calibration solution and a pH Calibration kit, and Smart Cities, with a Temperature, Humidity and Pressure sensor and a CO2 Calibrated sensor. The IoT Gateway Meshlium can be tested by startups and IT companies to develop new projects.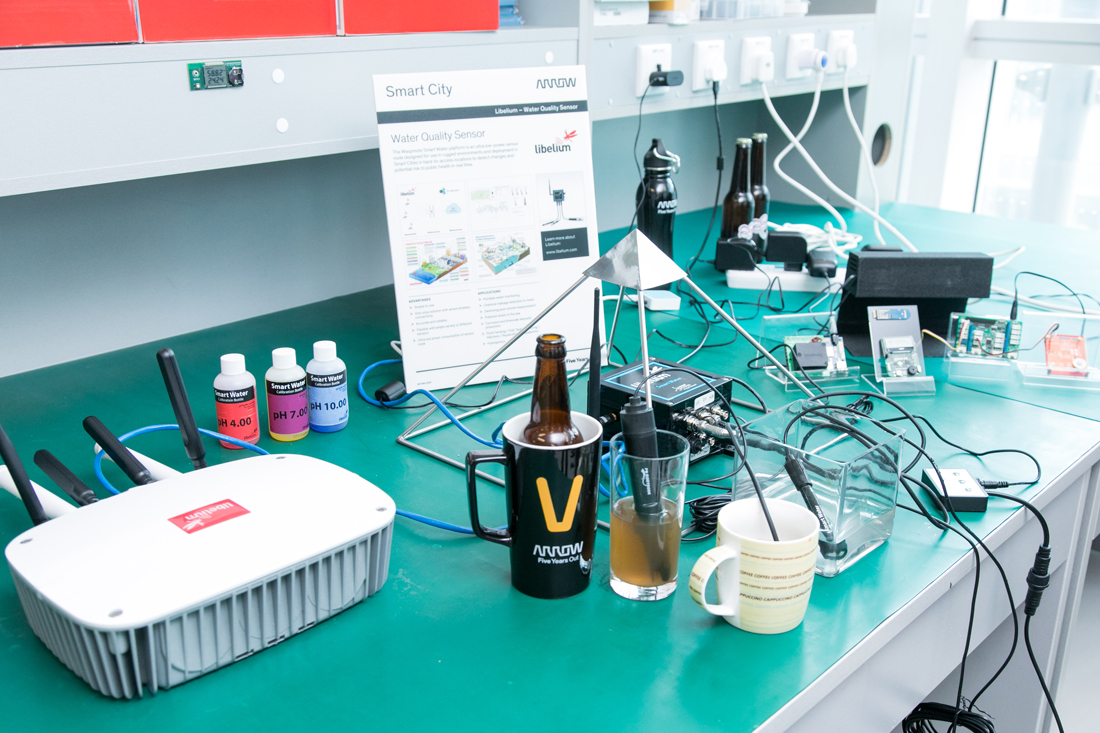 By leveraging open data-sharing infrastructure as well as Arrow's design engineering expertise, including sensor-to-cloud-to-analytics technology stacks, tools, and platforms, engineers and developers can gather sensory information in real-time, and create ready-to-deploy IoT devices and necessary applications.
Robust Sensor-to-Cloud-to-Analytics IoT Platform
"Sensing technology is at the heart of IoT innovation today. We are proud to work at the forefront of IoT innovation and play a key role in building a robust technology framework and infrastructure with our sensor-to-sunset IoT product lifecycle capabilities that enable startups to bring IoT and sensory solutions to market quickly and cost effectively", said Simon Yu, president of Arrow's components business in the Asia-Pacific region.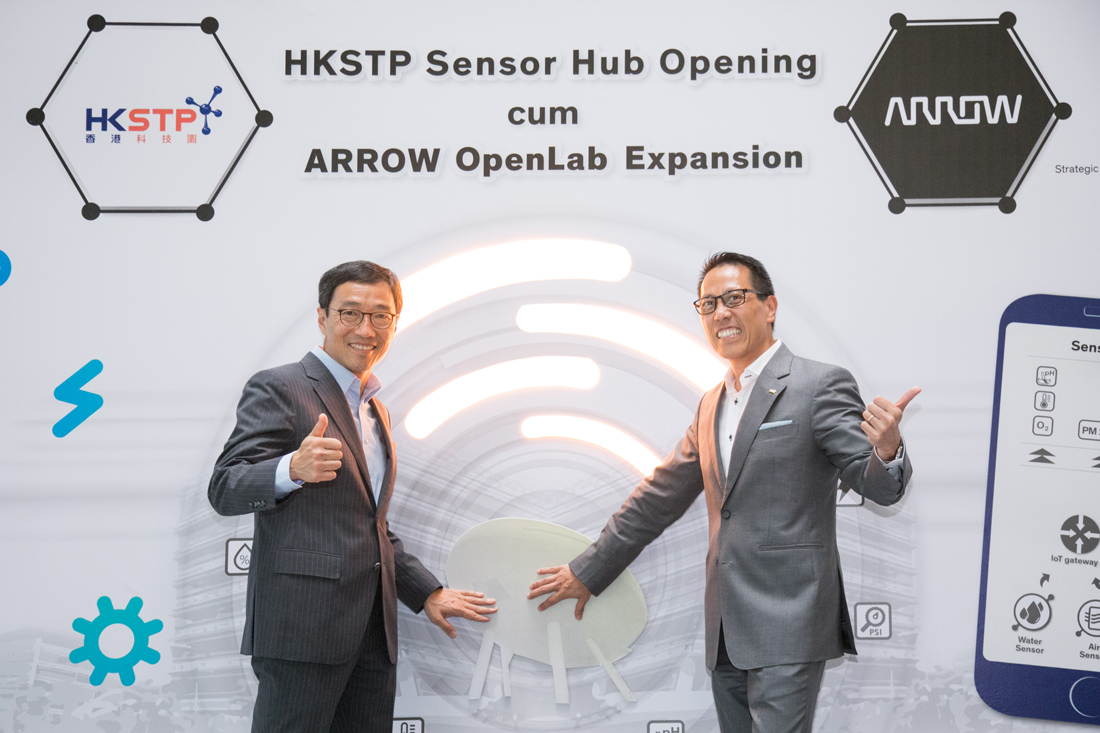 Through the Sensor Hub, Arrow will offer engineering expertise, hands-on training and workshops, free sensor samples and tools designed to help startups expedite product design, optimize system-level integration, and achieve rapid-prototyping for their IoT concepts. IoT developers and makers can tap into Arrow's comprehensive sensor product portfolio of more than 14,000 components available for measuring everything from air, water, soil, motion, movement and chemical composition.
Arrow's sensor-to-sunset IoT capabilities encompass everything from hardware, sensors and product design to connectivity, cloud, data analytics and even secure, sustainable end-of-life asset retirement. Engineers and developers can also use Arrow Connect, a cloud-based software solution that pulls data from the sensory edge to any data platform, to manage various devices' development on a single platform and enable easy management of product provision, control, import, activation, replacement and deactivation.
If you want to join our IoT Ecosystem or want more information about it, contact Libelium Sales Department.