Beia integrates Plug&Sense! Smart Environment in international R&D project CitiSim
Our partner in Romania, Beia Consult International has developed, in collaboration Altfactor, the Environmental Motion Assistant (E.M.A.), a service that monitors air quality index with Libelium Plug&Sense! Smart Environment devices and sensors.
CitiSim is an International Project that joins research, development and innovation efforts of companies and universities from di­fferent countries, in the field of Smart Cities. E.M.A. provides access to information related to environmental and mobility parameters, such as CO2, temperature, humidity, PMs, movement speed, direction and routes. The data can be visualized in a user-friendly format both on web and on Android devices. While the web application enables municipalities to analyze air quality data and reports in order to enhance the welfare of citizens, the mobile application is dedicated mostly for citizens that aim to monitor ambient and mobility conditions among certain routes or inside personal vehicles, and to notify the authorities when incidents are detected.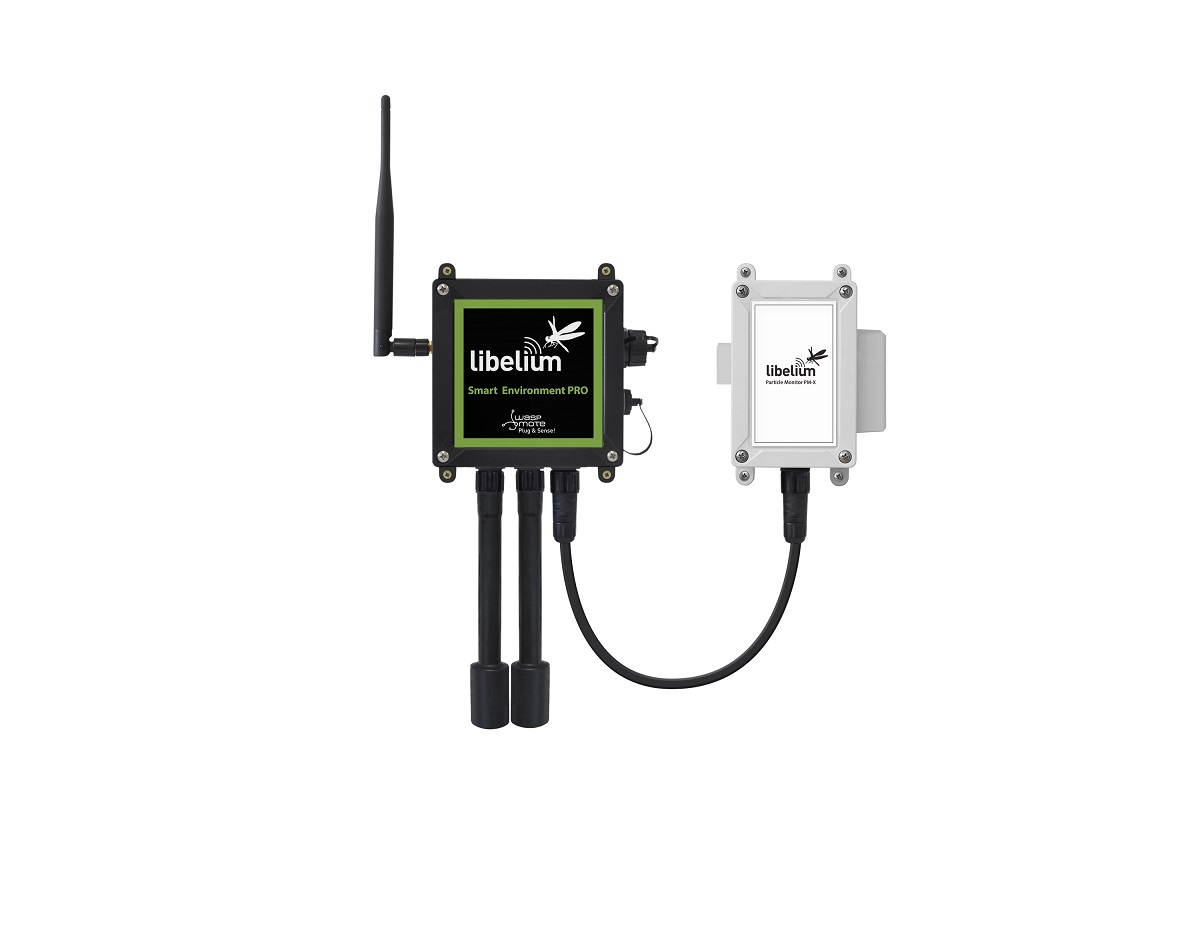 With the proliferation of Smart Cities, the crowdsourcing concept enhances the value of services by integrating multiple sources of data from various stakeholders in a collaborative manner. The Plug&Sense! devices provide a wide range of advantages in terms of integration with the CitiSim ecosystem such as reliability, high accuracy of measurements, near real time data transmission and MQTT compliance, protocol which is also standing at the base of the CitiSim infrastructure.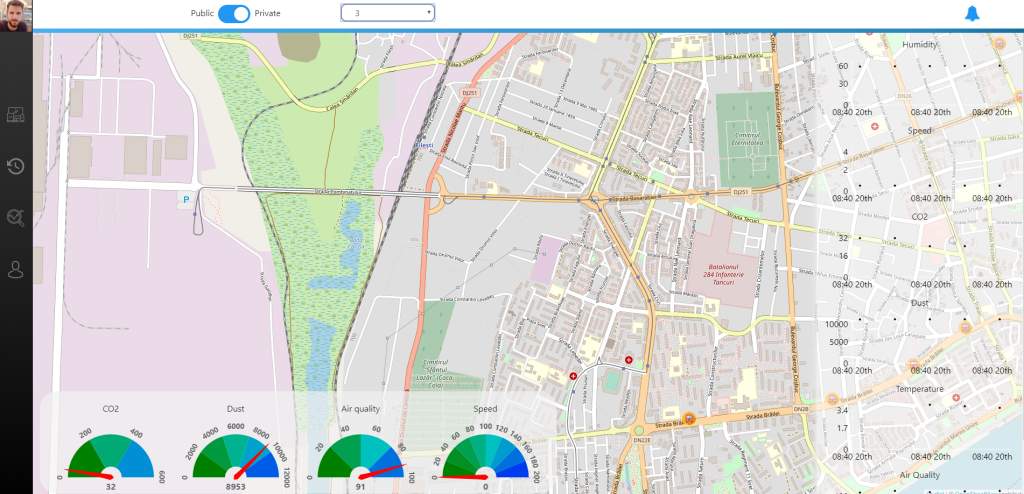 Environmental Motion Assistant dashboard
Beia will share information regarding CitiSim and other projects at the "Air And Water Components Of The Environment International Conference" in Cluj-Napoca (Romania) on March 20th 22nd March, 2020.
Beia will be present as a sponsor, with a speaking opportunity and a stand where several Libelium devices will be exposed.
For more information, visit the event website.