IBM and Libelium Launch 6LoWPAN Development Platform for the Internet of Things
Libelium, a wireless sensor network hardware provider, today released an Internet of Things Starter Kit to enable dozens of sensor applications ranging from monitoring parking spaces or air pollution to providing assistance for the elderly.
Created by IBM scientists and Libelium engineers to ease application development, testing, and scalability of wireless sensor networks (WSN), the new Internet of Things Starter Kit integrates Libelium's Waspmote wireless sensor platform with IBM's Mote Runner software and 6LoWPAN, which allows every single sensor and device to connect directly to the Internet using the new IPv6 protocol.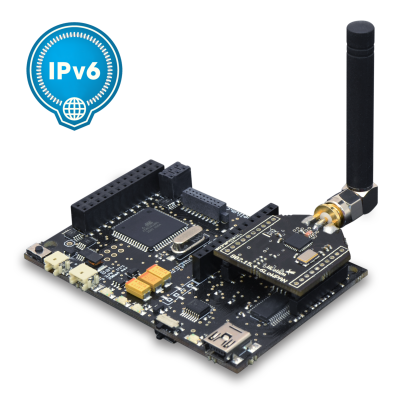 IBM Mote Runner is an open software development platform that connects sensor and actuator motes within wireless sensor networks based on the IETF 6LoWPAN protocol specification. With the new Internet of Things Starter Kit, a real-time operating system is integrated in Libelium Waspmote nodes to support more that 60 different sensors available "off the shelf," allowing developers to easily build any application on top. The Internet of Things SDK also includes the source code of the 6LoWPAN libraries so that researchers can modify and add their own algorithms and improvements.
"We have worked closely with IBM to offer a development platform that can be used for both simulation and real IPv6 sensor connectivity," said David Gascón, CTO at Libelium. "This platform is a powerful tool for improving and testing 6LoWPAN capabilities in the context of wireless sensor networks and the Internet of Things."
"If we can harvest insights from all of the things connected to the Internet, we will have the capacity to understand with greater precision than ever how our world actually works and improve efficiency and productivity," said Thorsten Kramp, a computer scientist at IBM Research. "By making Internet of Things application development easier, meeting the grand challenges of our age becomes much more feasible."
On October 24, David Gascón, CTO of Libelium will present a session on the value of open source hardware platforms at the TSensors (Trillion Sensors) Summit at Stanford University.
The Waspmote Mote Runner Developer Kit is available today at:
http://www.libelium.com/waspmote-mote-runner-6lowpan