IoT Solutions World Congress 2018: October 16 – 18, Barcelona, ES
Libelium will participate in IoT Solutions World Congress in Barcelona. The event will take place in Fira Barcelona between the 16th and the 18th October 2018.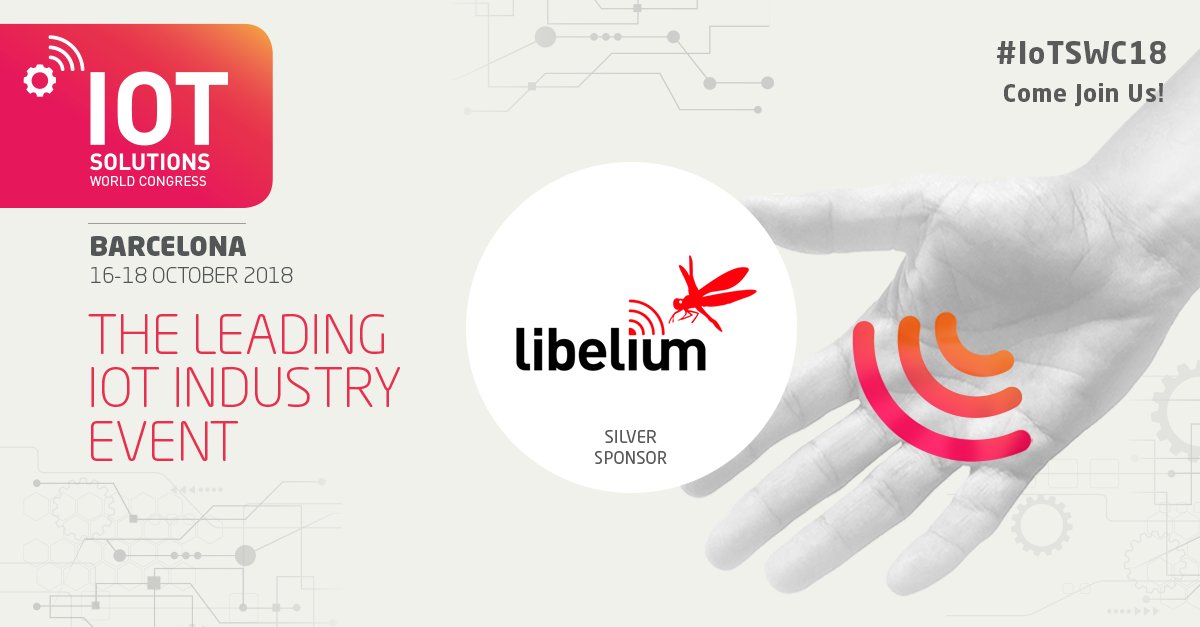 The IoT Solutions World Congress is where real digital transformation happens. A unique event dedicated exclusively to joining IoT providers with industry in order to help the latter increase productivity via this disruptive technology.
IoT Solutions World Congress is one of the leading international events that links the Internet of Things with industry. The latest edition of the event augmented its figures with more than 13,000 visitors.
Where to find us
Exhibition
Libelium will be exhibiting and showing its solutions for attendants to discover the innovative solutions for air quality, waste management, smart parking, water quality control and precision farming.
Gran Via, Hall 2, Level 0, Street B, Stand 219
Testbeds Area
Testbeds are experimentation platforms deployed and tested in an environment that resembles real -world conditions.
Libelium will be showcasing its Smart Water Testbed: Protecting and conserving the beluga whale habitat in Alaska, a project developed with partner Aridea Solutions.
This testbed shows a project developed to monitor air and water quality after a gas leak at the Cook Inlet in Alaska, home of the endangered Beluga Whale. Aridea Solutions designed a buoy equipped with Libelium's wireless sensor platform to monitor pollution levels in air and water near the leak affecting the Beluga whales and other aquatic mammals. Conservation of marine habitat and protected species with IoT technology is helping to reduce pole warming and consequent climate change.
Congress Speakers
Javier Gabás, Sales Area Manager Agriculture, Water, Environment, Education & Research at Libelium will present the session "Interoperability and ecosystem cooperation: IoT water quality control in fish farms in Iran". Leland Creswell (Daliworx) will accompany Javier in his presentation.
Place: Room 6
Date: 17/10/2018
Time: 17:20 – 18:05
Monitoring water quality to improve fish farms productivity, reducing costs and time. ASM, Libelium distributor in Iran developed a Smart Water sensor network to measure the water quality parameters of the fish farms. Having information about water quality parameters in fish breeding ponds offers the farmers the possibility to manage their installations in an improved and more effective way, accelerating their inner processes.
More information at the official web page: iotsworldcongress.com
Come join us!