Libelium and UNED University launch a new IoT course to improve development skills
Both entities renew the agreement started in 2016 to provide more technical training sessions.
Libelium reinforces its commitment with education and joins UNED University to launch the second edition of a free educational course in Spanish to start developing Internet of Things (IoT) projects.
The IoT sector is an emerging market which is currently demanding specific training for engineers to apply to job positions such as Technology Architecture Manager, Systems Engineer, Cloud Platform Software Engineer or Software and Hardware Developer. 26% of European companies find difficulties in hiring the right professionals and the gap between supply and demand is a major threat for the IoT market.
Libelium and UNED aim to change the landscape in Spain. The educational program is divided in six different modules: Waspmote introduction and IoT, digital and analogical input/output, sensors, communication via XBee 802.15.4, how to send sensing data and introduction to the sleeping mode. Users can follow these sessions with the training material and also video chapters with further detailed information.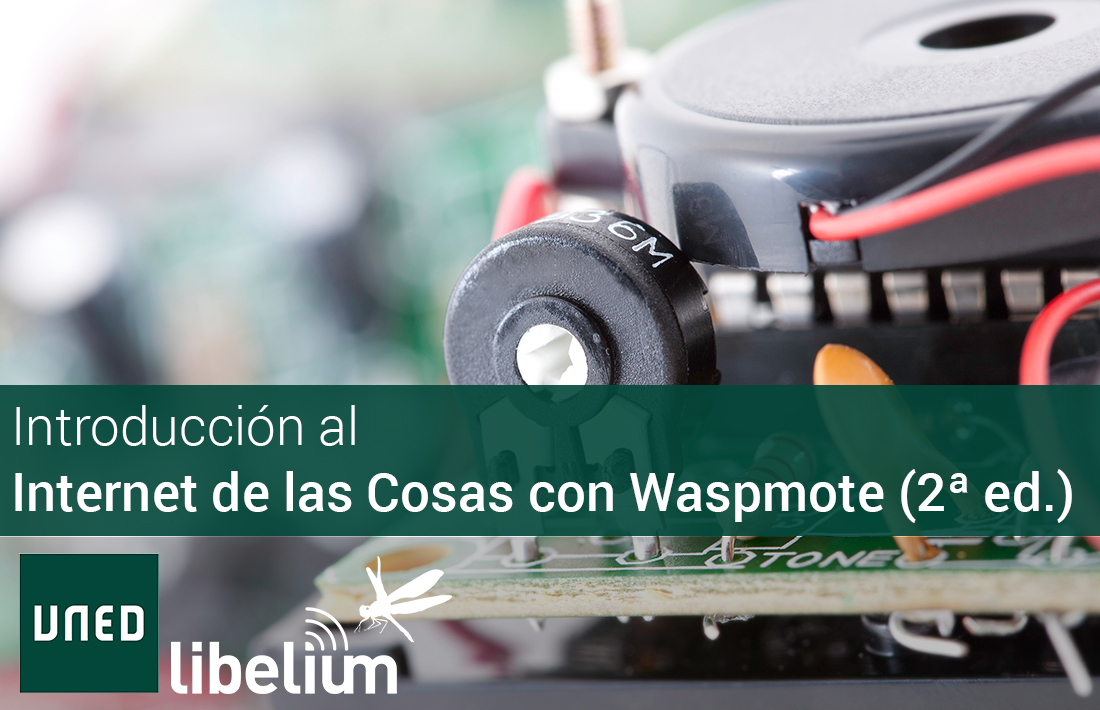 UNED course: IoT introduction with Waspmote
The free course will allow students to program devices for the Internet of Things. They will understand how to read all the information gathered from the sensors -such as temperature, humidity or pressure- and they will also learn how to interact with actuators and send the information through XBee wireless communication protocol. The course is based on Waspmote, the horizontal and open source sensors platform.
Students can join now the course in the website of UNED course. It will start the 12th of June and will close on September 3rd. Libelium has developed a special kit to follow the training sessions which includes:
x1 Waspmote 802.15.4 PCB Antenna
x1 Waspmote Gateway 802.15.4 PCB Antenna
x1 mini USB Cable
x1 2300 mAh LiPo Battery
x1 Temperature Sensor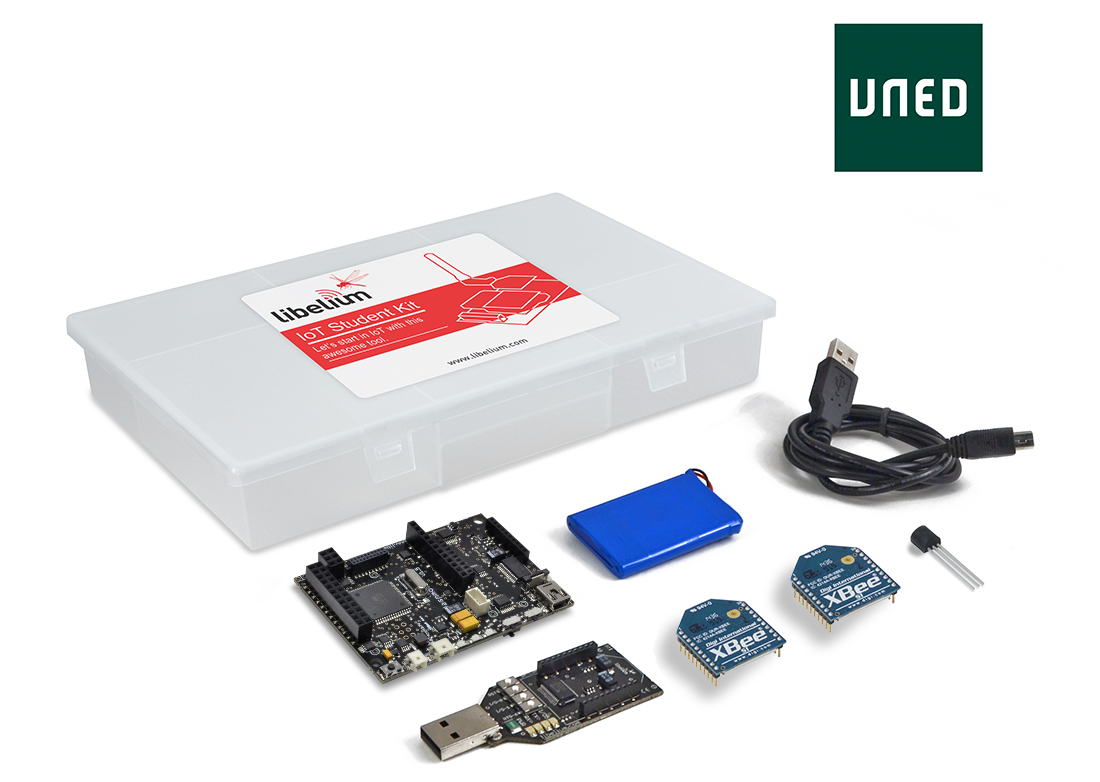 Waspmote Kit UNED course
Last Autumn, Libelium and UNED launched the first edition of the free educational course. More than 1,600 students enrolled in the program and just about the 10% were able to finish it, the same percentage as the 1st edition of The IoT Spartans Challenge. Some of the students also participated in the Ideas Contest with their IoT developments.
Discover our other educational program: the IoT Spartans Challenge.
IoT Spartans
Challenge
Join us in the
second edition