Libelium invests 2 million euros in R&D and new markets in its 10th anniversary
Libelium, Spanish company that designs and manufactures technology for the Internet of Things (IoT) and Smart Cities, has celebrated today its 10th anniversary in a business journey to show IoT potential for industrial modernization.
Libelium technology has presence in more than 120 countries with different innovative projects for precision farming, water and air quality control, waste management, traffic and parking monitoring, logistical operations tracking, industrial digitalization, retail and health.
César Alierta, Telefónica Foundation's president, has participated in the event as special guest supporting Libelium 10th anniversary. He has also explained some of the trends of digitalization in the Spanish companies. The president of CEOE Zaragoza, Ricardo Mur, has extolled the technological potential of Aragonese industry and the main challenges that the sector has to face in the upcoming years to become 4.0 Industry.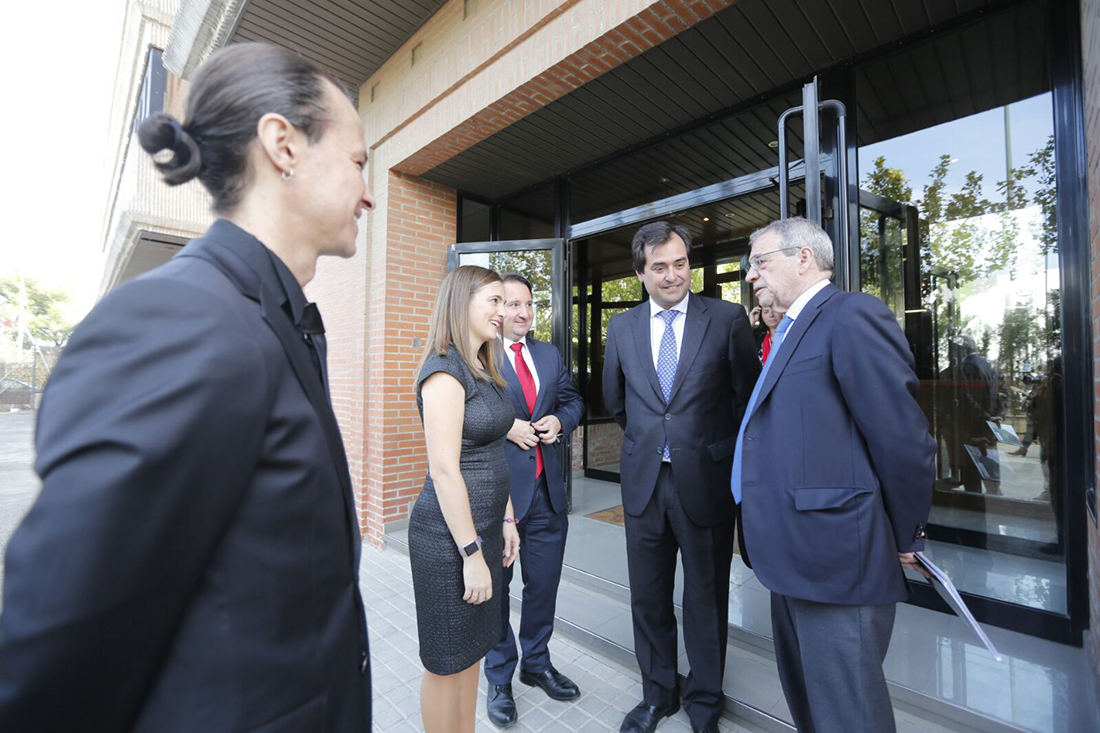 César Alierta, Ricardo Mur, Joé María García, David Gascón and Alicia Asín in Libelium headquarters
The exponential growth of Libelium in the last years has caused an invoicing increase of 6 million euros that are estimated for this tax year. In just ten years, the company has experienced a year-on-year growth of 30%.
Alicia Asín, Libelium CEO, has highlighted this year investment in R&D terms and also internationalization to open new markets. "We are continually investing in R&D, building a strong network of distributors and partners in the five continents and also trying to retain young talent of Spanish engineers in our company. We have invest 2 million euros to improve our products, 50% of 2015 invoicing, and we want to continue growing to lead the market of Internet of Things solutions". "Our technology has the ability to help solving the main challenges of XXI century to feed more people with less resources, combat climate change or make medicine more accesible to the entire world", has commented Alicia Asin.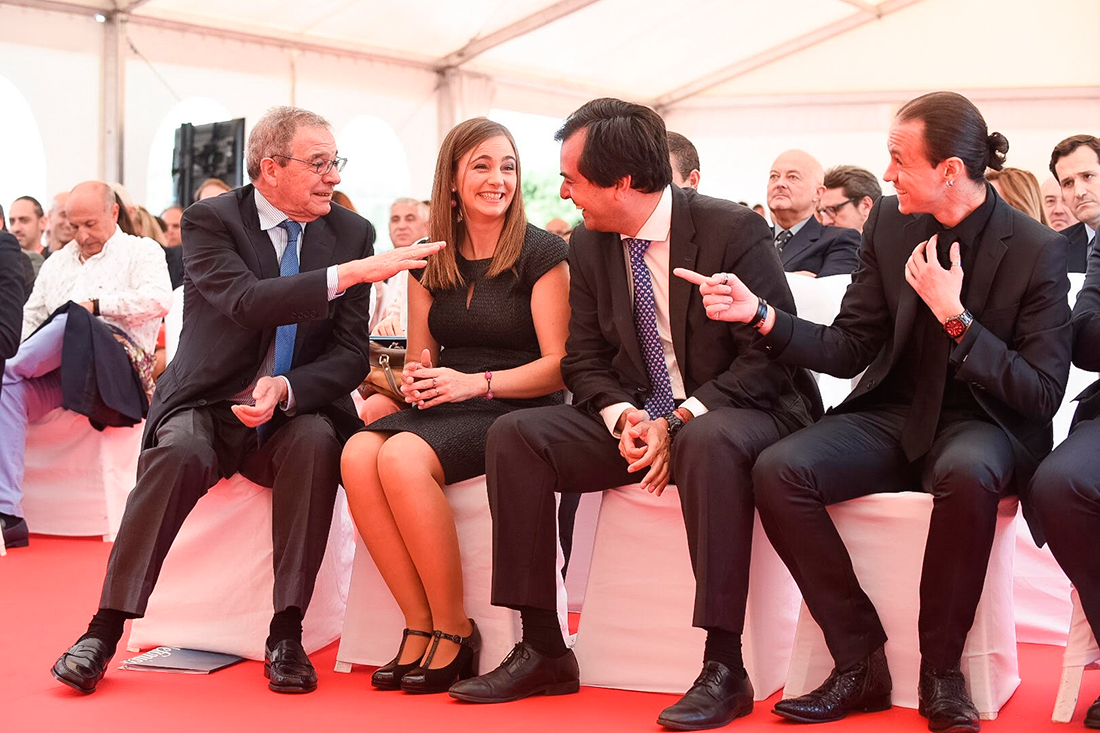 César Alierta, Ricardo Mur, David Gascón and Alicia Asín talking and joking before the event
David Gascón, Libelium CTO, considers that "we are facing another industrial revolution, IoT developments will allow Internet to be in every daily object. Libelium has been during 10 years working on it when nobody was talking about this technology. We want to be the leading company to create a framework of companies with IoT developments in our region similarly to what General Motors did with automotive industry. This is an ambitious projects but we trust in the high potential of Aragón".
View our photo gallery.