Libelium first IoT Cloud Week, a complete success
Last week we celebrated our first IoT Cloud Week. April 13-16, our main Cloud Partners and Distributors from four continents met together at our new headquarters in Zaragoza. The main goal of these sessions were to provide specialized Cloud training for distributors, connecting them with the leading Cloud Software Solution Providers such as Microsoft, Telefónica, Esri and ThingWorx.
Distributors from Asia, like Intrinsic Solutions (India), MBEL - Mitsui Electronics (Japan), IREXNET (South Korea), came to this event. European and American distributors, like SIDeA and SolPA (Italy) or N1 Telecom (Brazil) also attended.
Each of these four days was dedicated to a single visiting Cloud Partner, who gave a complete workshop on their Cloud Solution.

IoT Cloud Week Complete Schedule
IoT Cloud Week started on Monday 13th with Microsoft. Luis Guerrero, showed our distributors the potential applications of Microsoft Azure Cloud platform. He focused his workshop in real-time monitoring examples, alerts on Wireless Sensor Networks and even on social networks. He emphasized the impressive capacity of Azure: up to 84 GB / day in each partition.
On Tuesday 14th, it was the turn of Telefónica. Javier García Puga and José Rodríguez presented us with Telefónica IoT platform and applications. They showed us real examples of monitorings LPG tanks, vending machines, traffic lights, etc.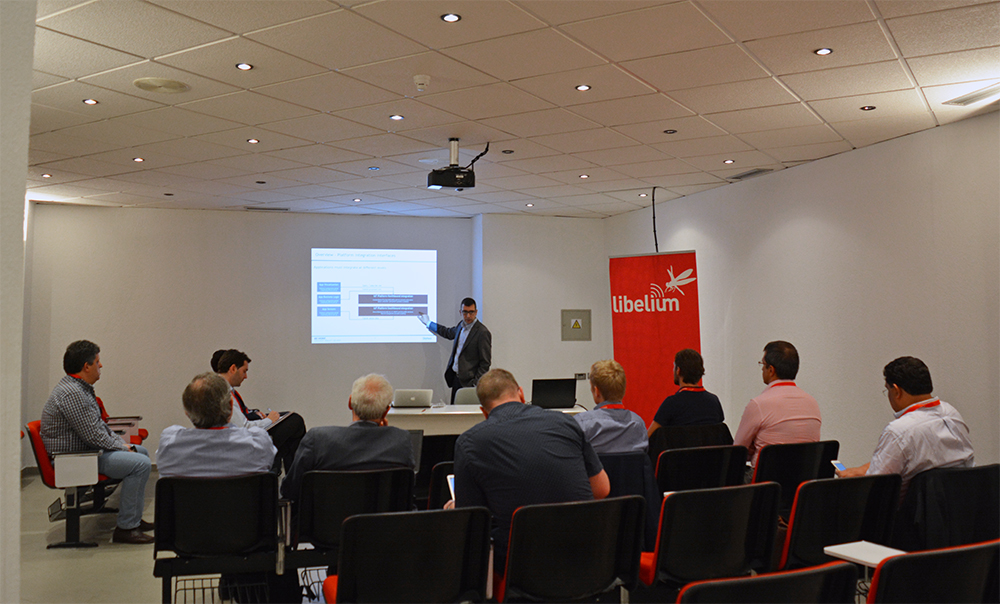 Wednesday was dedicated to ESRI. Isaac Medel and Paloma Gutiérrez focused the workshop on their ArcGIS Platform. They talked about data visualization on regularly updated maps, made a demo of web applications development directly on their platform, and showcased an in-deep case study about Spanish Maritime Rescue Service system optimization.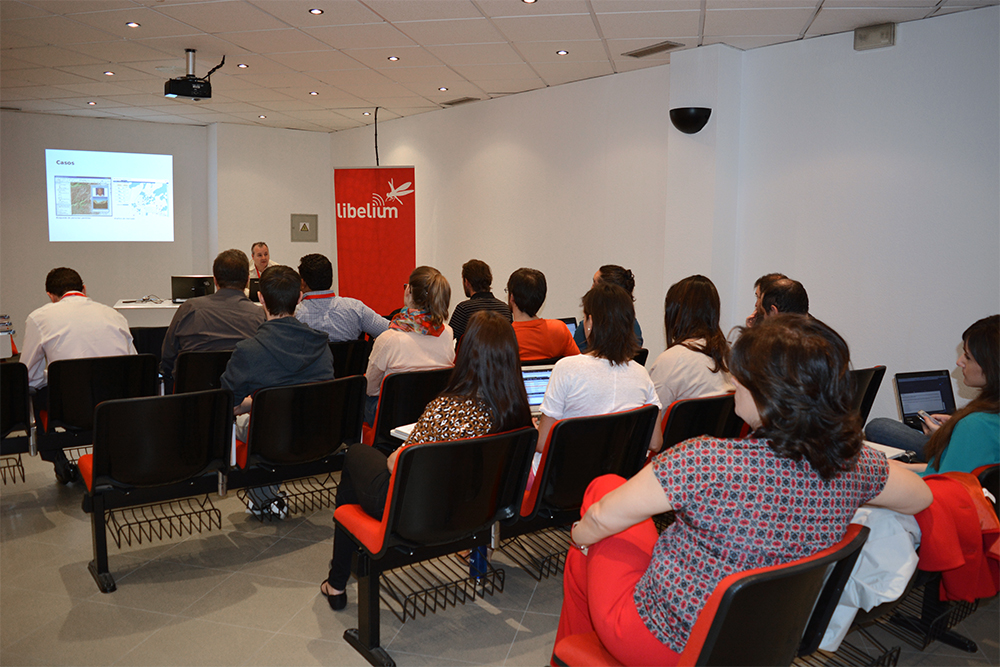 On Thursday 16th, we finished our training week with Patrice Ravaud and Richard Murawka of Thingworx. In adition to giving us information about their Cloud platform, they shared with us a complete outlook of ThingWorx Composer Search-Based Intelligence (SQUEALTM) and presented their end-to-end application modeling environment.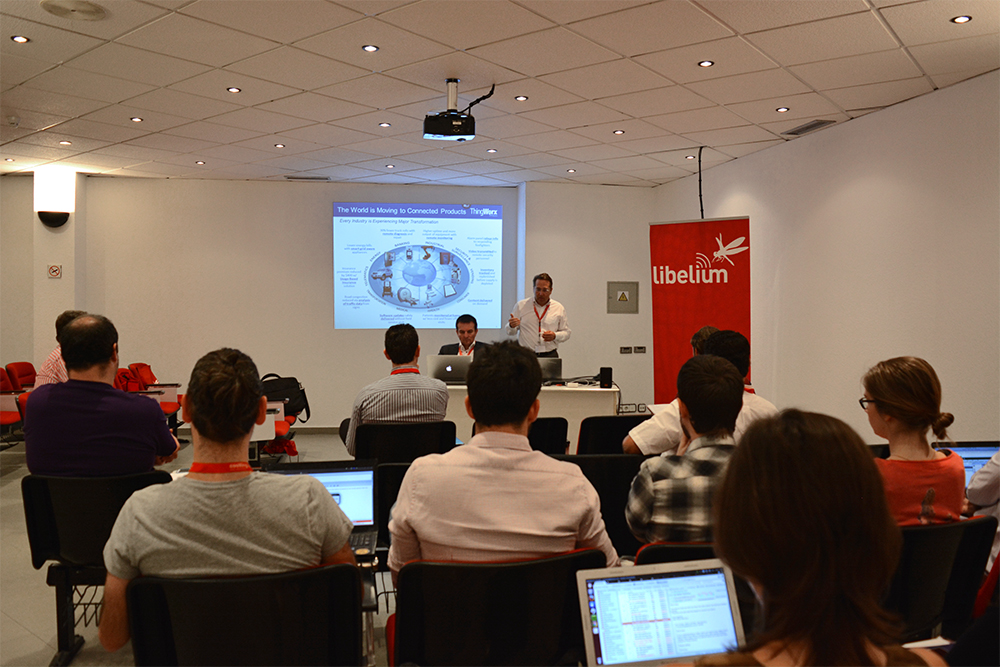 Not only training
We also dedicated some time to know Zaragoza, birthplace of Libelium, and visited together on Tuesday the Fluvial Aquarium of Zaragoza (where we could see a Libelium water quality monitoring system), and enjoy, courtesy of Cortes de Aragón, a guided walking tour of Aljafería Palace and saw "Fernando II el Católico, el Rey que imaginó España" exhibition.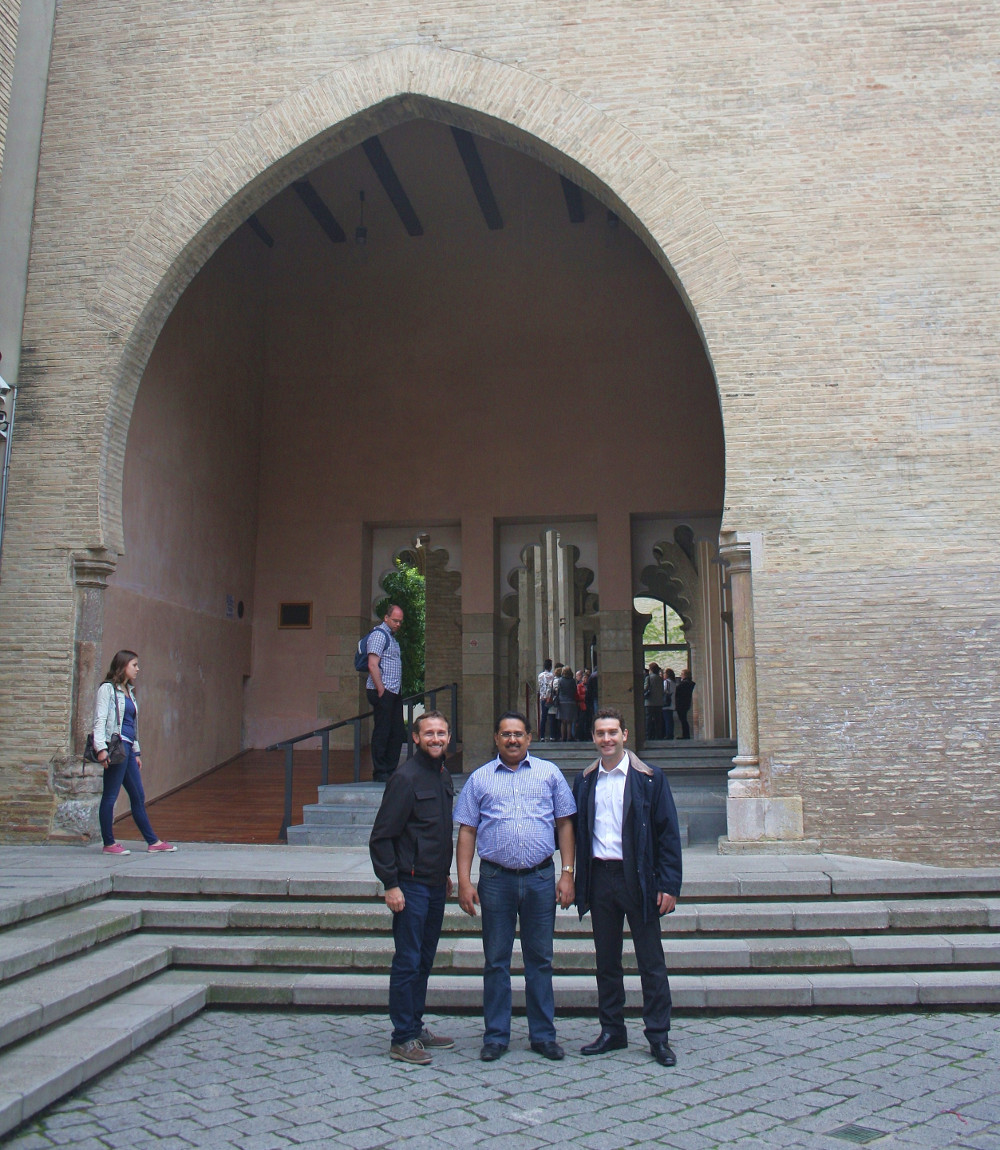 To sum up, in an exceptionally successful week, our Cloud Partners presented case studies of vertical solutions and new business opportunities open to Libelium distributors, and one-on-one meetings were held between them.
For more information about our solutions, distribution network and partnerships contact the Libelium Commercial Department.
Thanks to all, see you in next Libelium IoT Cloud Week!