Libelium launches a free educational course for IoT development with the Spanish University UNED
Libelum is joining forces with the Spanish University UNED to launch a free educational program with the aim to cover the educational gap between skills demanded by IoT companies and practical knowledge of workforce that could decrease or even endanger the expected growing of the market.
The Internet of Things (IoT) is an emerging market and there will be 50 billion devices connected to the Internet in 2020. By this date, only in Europe around 4,5 million of job positions will be required to work as IoT developer and technology progresses so fast that demand is growing daily. In fact, 26% of European companies do not find the right profiles for their vacant positions.
For this reason and to keep enhancing education in IoT, Libelium has reached an agreement with UNED to offer an educational program on IoT Development beginning with a free online introduction course with Waspmote Sensor Platform. This course starts on November 10th and will finish on December 22nd with an estimated dedication of 25 hours.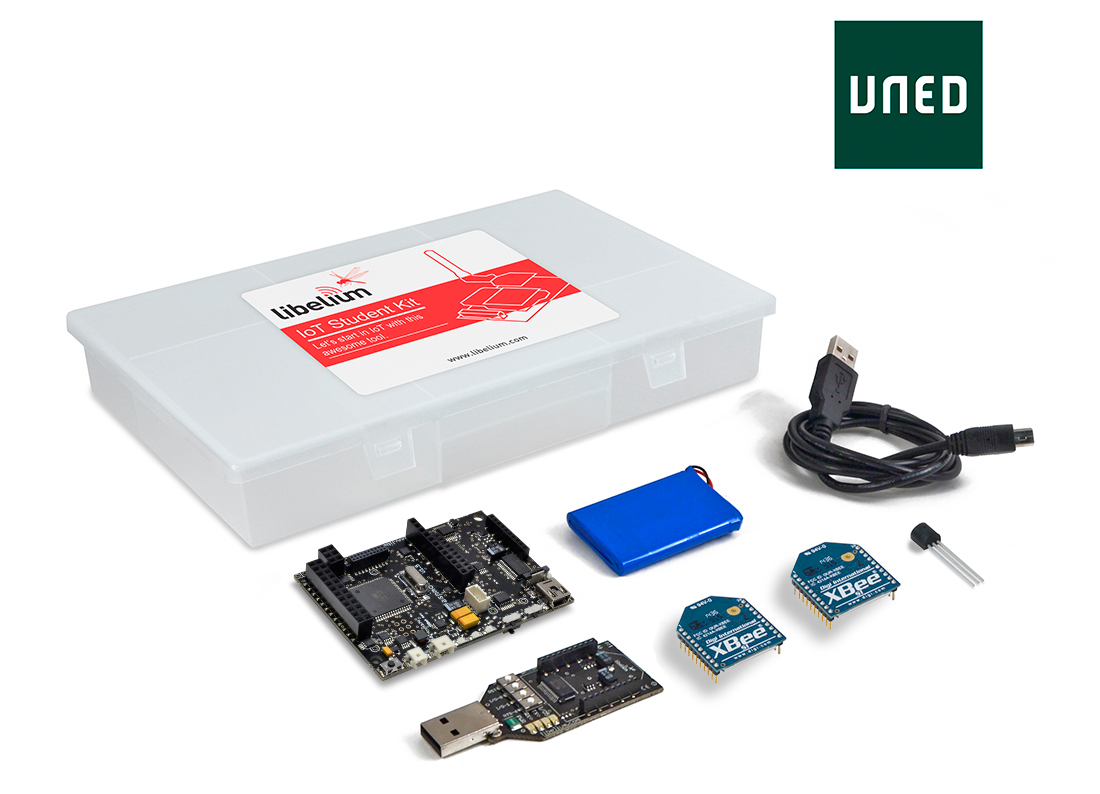 Waspmote Kit – UNED Course
With this course, students will train how to program devices for the IoT, how to read sensors data (like temperature, humidity…) and how to interact with actuators or to transfer information through wireless protocol Xbee. Everything needed to develop their own IoT project. To join the course, follow this link.
The course includes several practical projects that students have to realize by themselves. In this sense, Libelium is offering a Waspmote Kit specially designed for this UNED Course.
To promote students participation, Libelium and UNED will draw several prizes sponsored by IBM between all the projects developed with a Waspmote Kit.
More information: