Libelium Smart World Infographic – Sensors for Smart Cities, Internet of Things and beyond
After creating the inspirational and market research document 50 Sensor Applications for a Smarter World, we have comprised that information in a beautiful infographic comprising Smart Cities, Internet of Things (IoT) and other sensing applications. Just with a glance you can see all the verticals that are changing with the Internet of Things and understand why it is the next technological revolution. Both the document and infographic can be found here.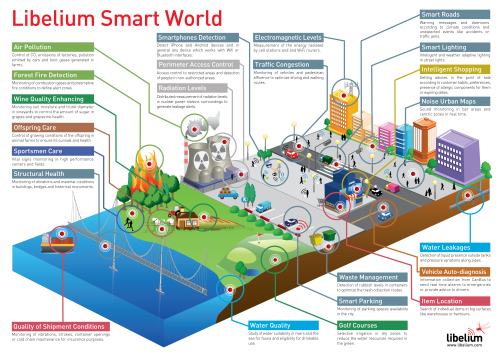 Discover our IoT Kits at The IoT Marketplace!
The IoT
Marketplace
Buy off-the-shelf
IoT kits