Libelium's Smart Water solution featured in "The Panel" LIVE Talkshow by VP of Microsoft Global Alliance at Arrow
Microsoft Technology Centers organizes a series of live talk-shows called "The Panel". Microsoft's Senior Partner Channel Development Manager (PCDM), Sherman Crancer, has interviewed Jeff Reed, VP of Microsoft Global Alliance at Arrow, about how IoT is changing the world.
Jeff Reed has talked about Libelium's Smart Water solution as an example of how easy the deployment of any IoT project could be. Arrow's VP of Microsoft Global Alliance has highlighted the robustness and architecture of the devices as one of the best integrated solutions for the IoT market.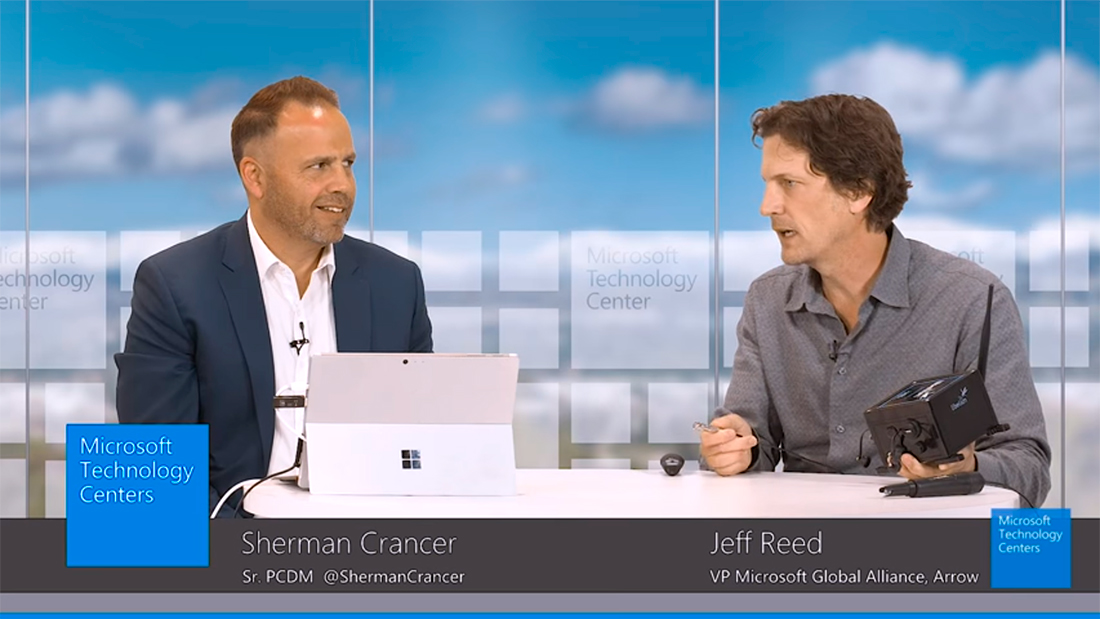 The Panel LIVE Talkshow Series features Waspmote Plug & Sense! Smart Water
"Waspmote Plug & Sense! Sensor Platform can run on just solar. If you are out in the middle of a ranch, you are not going to run a power line everywhere you need to go to monitor. If you are in a city, you are not always going to have power to monitor waste treatment facilities. These devices are designed to be used in different scenarios", states Jeff Reed, VP of Microsoft Global Alliance at Arrow.
He has also described how the application developed to control water quality works. Data is taken from the Waspmote Plug & Sense! Smart Water and the Arable devices and the information is streamed into Arrow Connect platform running on Microsoft Azure.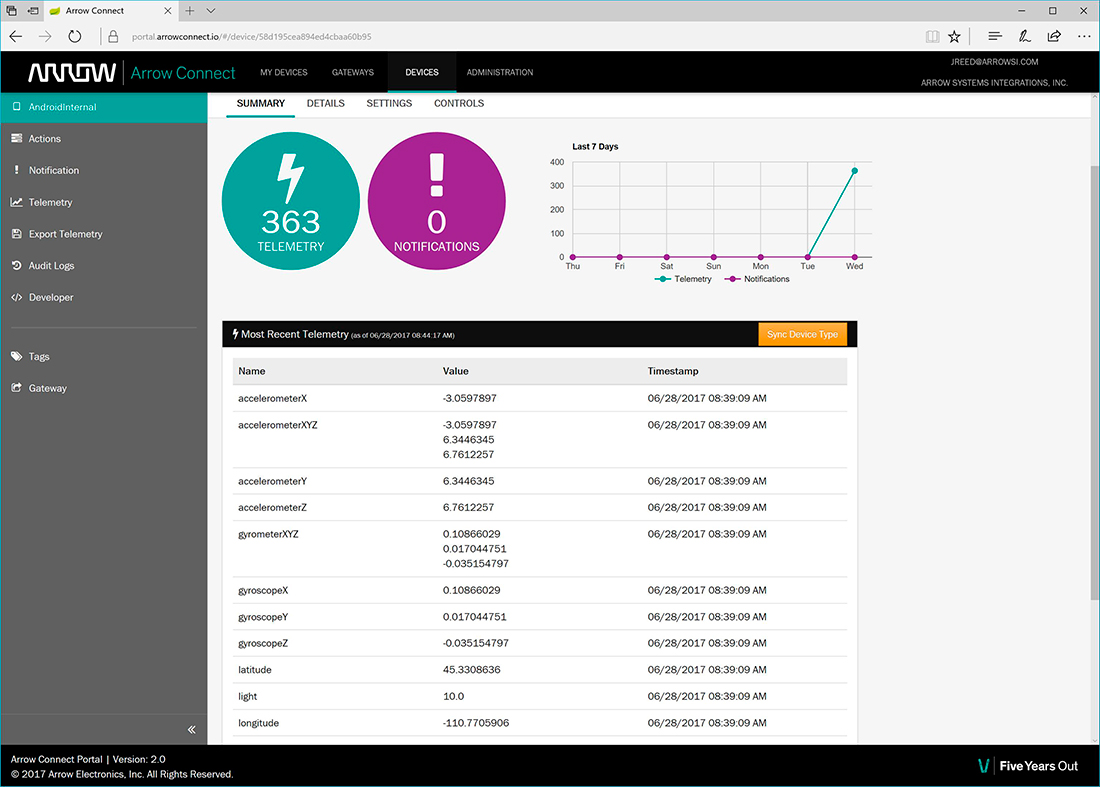 Arrow Connect platform
Jeff Reed also explained a project in Yellowstone National Park to monitor environmental conditions and preserve nature. Arrow Connect features an alerting functionality which allows to send alerts (SMS, email, phone calls) to the user or to another device.
The platform warns when the water quality in a river has become dangerous for fishes in order to take proactive measures such as shutting down fishing activities that put stress on the fish or turning off the irrigation systems. This enable to preserve water and electricity and maximize crop production.
Watch the video where Libelium's application is featured.
If you are interested in joining Libelium's Ecosystem, visit the section with all the information about the different programs.
Buy our IoT Kits at The IoT Marketplace!
The IoT
Marketplace
Buy off-the-shelf
IoT kits