The IoT Marketplace adds ten new ready-to-be-deployed solutions for smart cities, buildings, water and environmental solution
Today, at Sensors Expo, Libelium has launched ten new kits for The IoT Marketplace with applications for Smart Cities, Smart Buildings, Water Management and Environmental Control. The company keeps on expanding interoperability and facilitating the access to end solutions in the IoT.
Following up with the integration of new Cloud platforms to deliver fully integrated IoT solutions, The IoT Marketplace -launched by Libelium on March 2016- will add new kits featuring solutions in Smart Cities, water management, smart buildings and environmental control. These kits work out of the box and offer complete solutions from sensors to Cloud to speed up IoT adoption.
AWS, C2M, Devicelynk, Devicify, IoT Ticket, Loriot, Nexmachina, SensorInsight, Sentilo and Reekoh are the new ten partners joining The IoT Marketplace.
"The Internet of Things generates a lot of hype but the lack of integrated solutions from hardware to application level is a barrier for fast adoption. The IoT Marketplace is removing this barrier", considers Alicia Asín, Libelium CEO.
The IoT Marketplace is a one-stop click-and-buy online store that offers fully integrated solutions from hardware sensors to cloud applications to speed up IoT adoption. The IoT Marketplace features out-of-the-box IoT kits containing programmed sensor devices connected to specific Cloud applications for use in pilots or proof of concept projects in the minimum time to market.
.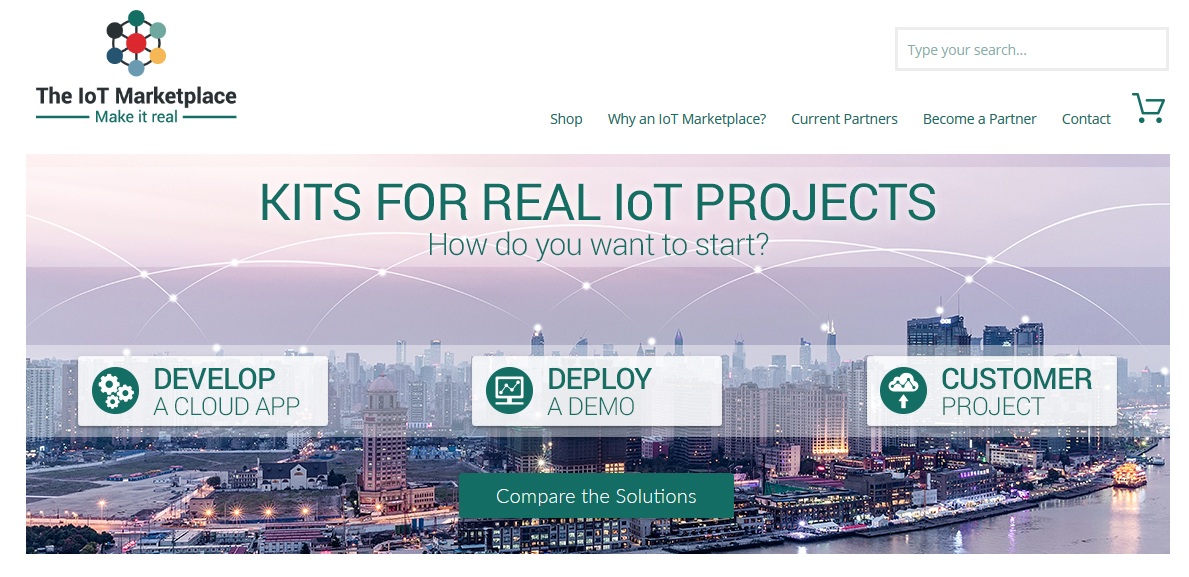 New fully integrated solutions
Libelium will exhibit these new solutions at Sensors Expo & Conference, between June 22 and 23. Ana Sancho, KAM of Agriculture, Water and Environment will give a speech about "Precision Farming: Sensors to Improve Crops & Farm Management", at 10:20 on June 22.
More info at The IoT Marketplace.
If you are interested in purchase information, please contact our Sales Department.