We are celebrating IoT Cloud Week
We are celebrating our first IoT Cloud Week. April 13-16, our main Cloud Partners and Distributors from four continents will meet together at our headquarters in Zaragoza.
Cloud Training
The main goal of these sessions is to provide specialized Cloud training for distributors, connecting them with the leading Cloud Software Solution Providers such as Microsoft, Telefónica, ThingWorx and Esri.
We partner with the best Cloud software solution providers to give our customers and distributors everything they need to roll out Internet of Things (IoT), machine-to-machine (M2M) or Smart Cities projects.

Cloud Partners attending IoT Cloud Week
Each of these four days will be dedicated to a single visiting Cloud Partner, who will give a complete workshop on their Cloud Solution. Our Cloud Partners will present case studies of vertical solutions and new business opportunities open to distributors. We will present several keynotes sharing our outlook on the Internet of Things. Breakout sessions and one-on-one meetings will be held between our distributors and Cloud Partners.
The Distributors Network
Our distributor program brings together VARs (Value-Added Resellers) and system integrators related to electronics, telecommunications, embedded systems, sensor deployment and wireless networks. Sensor network technology covers a wide range of applications, offering ways to reduce energy use, monitor environmental conditions and water quality, to improve infrastructure and urban resilience in Smart Cities, in agriculture, for environmental control, and industrial IoT projects.
Our distributor network sells and installs this technology, with solutions based on Waspmote sensor nodes and Meshlium gateways.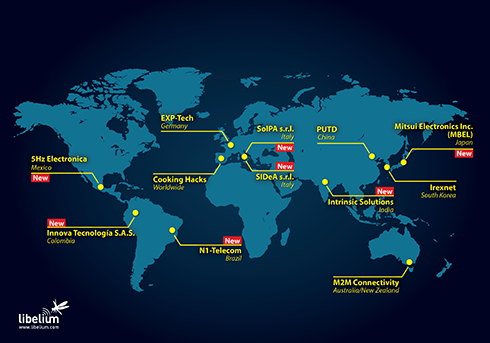 Worldwide Libelium Distributor Network
Distributors from Asia, like Intrinsic Solutions (India), MBEL - Mitsui Electronics (Japan), IREXNET (South Korea), have confirmed their participation in this event. European and American distributors, like SIDeA and SolPA (Italy) or N1 Telecom (Brazil) will also be attending.
Powering the IoT Revolution
We are focused on reinforcing the IoT ecosystem, improving the interaction between every part of the value chain, to maximize the number of feasible solutions involving the development of the Internet of Things, machine-to-machine (M2M) or Smart Cities projects. We support our distribution network from a formative and promotional perspective.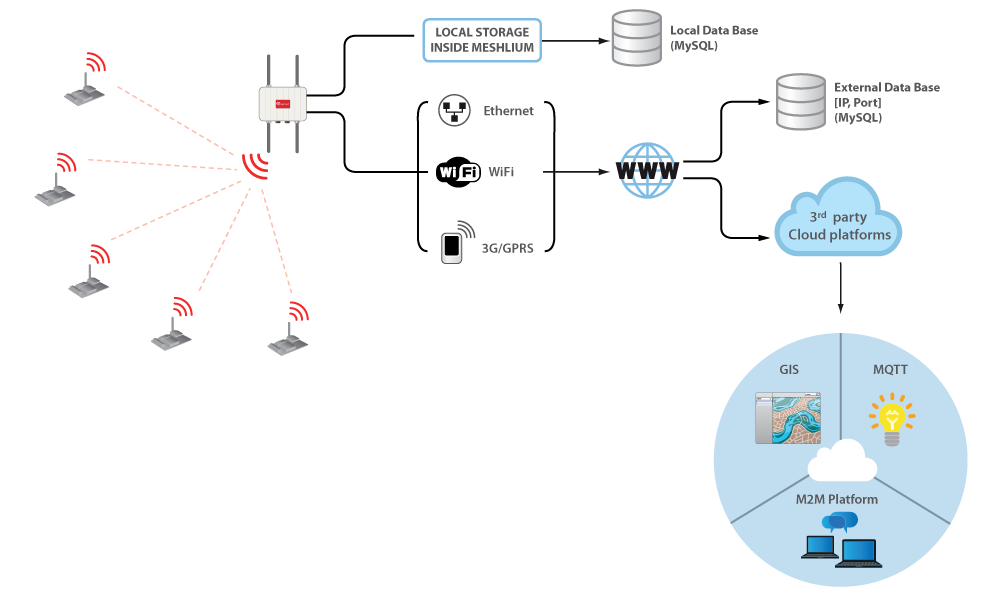 Libelium: Connecting Sensors to the Cloud
The training sessions take place in our new facilities.