Obra Social Ibercaja collaborates with Grupo San Valero to economically support their participation in the IoT Spartans Challenge organized by Libelium. The agreement has been signed by Juan Carlos Sánchez Bielsa, Director at Obra Social de Ibercaja, and César Romero Tierno, General Director at Grupo San Valero.
Centro San Valero is the first participant in Aragon that accepts the challenge to find the world's best IoT developer by joining the Internet of Things revolution. Thanks to this agreement, Obra Social de Ibercaja will contribute with €4,000 for the center to participate in the Libelium's IoT Spartans Challenge, confirming the commitment of this organization with the education and the new technologies formation.
Education is one of Libelium strategic pillars right now and we are certainly committed to help education market and future developers. With the IoT Spartans Challenge we are helping universities, colleges and high schools train and guide the future workers who will build and run IoT projects and long term deployments, and giving them recognition for their efforts, so the best prepared will be the most in demand for the future employment.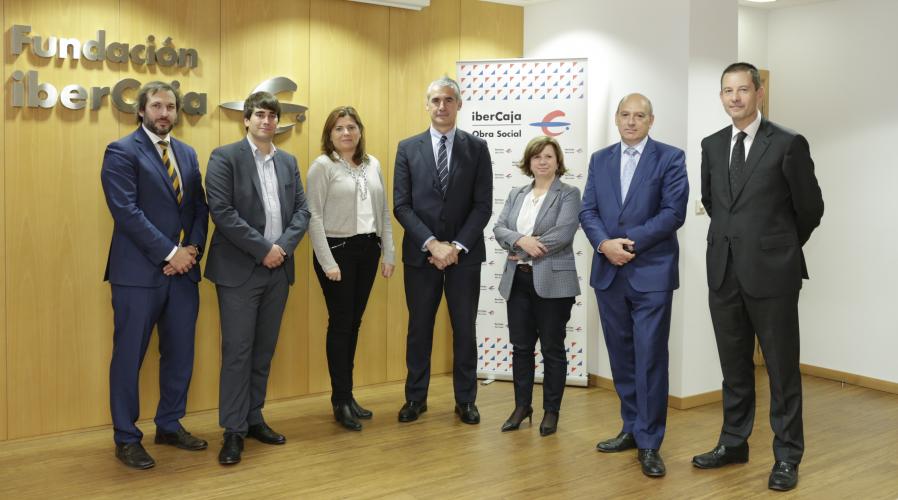 Representatives of Libelium, Grupo San Valero and Obra Social de Ibercaja
Learn more about the IoT Spartans Challenge, rankings and news in the official IoT Spartans website: iot-spartans.com
Visit the IoT Spartans Challenge website.
IoT Spartans
Challenge
Join us in the
second edition