Libelium has launched a new exclusive certification program for selected members from its distribution channel that allows them to act as an Authorized Technical Service (ATS) in their geographical area. The five companies certificated in 2018 has been Intrinsic (India), M2M (Australia), SensorInsight (USA) and the italian companies Sidea and Solpa.
The certification program has included an on line training course that the selected distributors have completed to obtain their certification seal as an ATS (Authorized Technical Service). "Our distributors have been equipped with the necessary knowledge to offer the same technical service to the customer as Libelium does in Spain," explained Alicia Asín, Libelium CEO.
Libelium's ATS certification authorizes the distributor to act as a delegated technical service so that the distribution company can directly resolve RMA cases with its customers without the need for the products to be sent to Spain for repair (except in exceptional cases).
Being an Authorized Technical Service in a geographical area means greater agility in response times, lower management costs, better customer experience and offering a proximal service that will always improve business opportunities.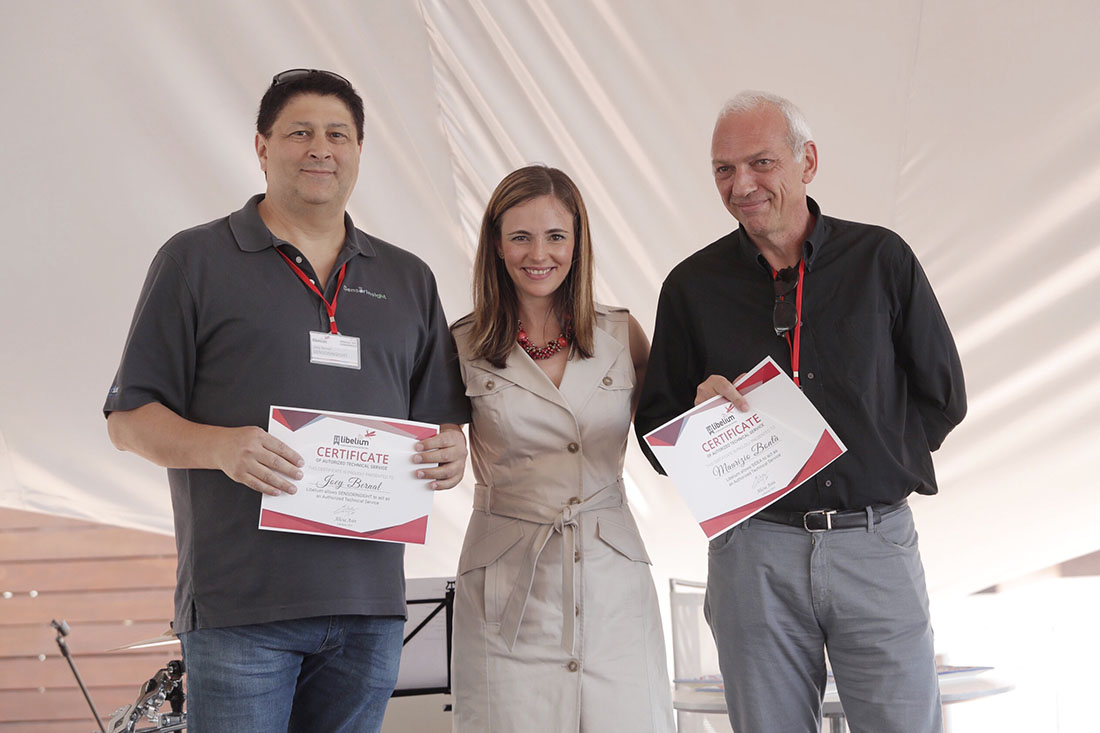 Joey Bernal, from Sensorinsight, and Fausto Distante, from Sidea, receive the certification from Alicia Asín, CEO Libelium
The distributor will also be able to offer its services both to customers with RMAs during the warranty period and to those who request a subsequent intervention and directly bill the user for this service, independently of Libelium's technical service.
The distributor will therefore be able to open and close the devices keeping the product guarantee with the advantages it offers to the customers who, for example, may request the subsequent improvement of different radios than those initially requested or the extension with new probes. In fact, on large project deployments and smart cities' contests, the existence of geographically close technical services is positively valued.
In every continent, Libelium has made a previous selection of members from the distribution channel who have a specific knowledge of the products and whose permanence as distributors guarantees their sales experience in the IoT market.
The first call has been restricted for selected partners that have demonstrated long experience with Libelium's technology. The following edition in 2019 will be accessible to all distribution channels who wants to access to the program and pass the certification tests. Giving them a competitive advantage over other distributors in their area, the certification provides a differentiating factor between distributors in the same region.