Libelium recently attended and sponsored IoT Week 2015 in Lisbon, from June 16th to 18th. This event was organized along three tracks: Research, Industry and Innovation.
On the pre-event day we gave a training workshop on Waspmote, our own Open Source Sensor Platform for the IoT. This session covered some basic examples of Waspmote Sensor Boards and wireless interfaces.
Waspmote Boards range from Smart Water to Agriculture or Smart Cities, and more than 80 sensors allow to measure and monitor different parameters such as Methane concentration, Dissolved Oxygen in water or Soil Moisture.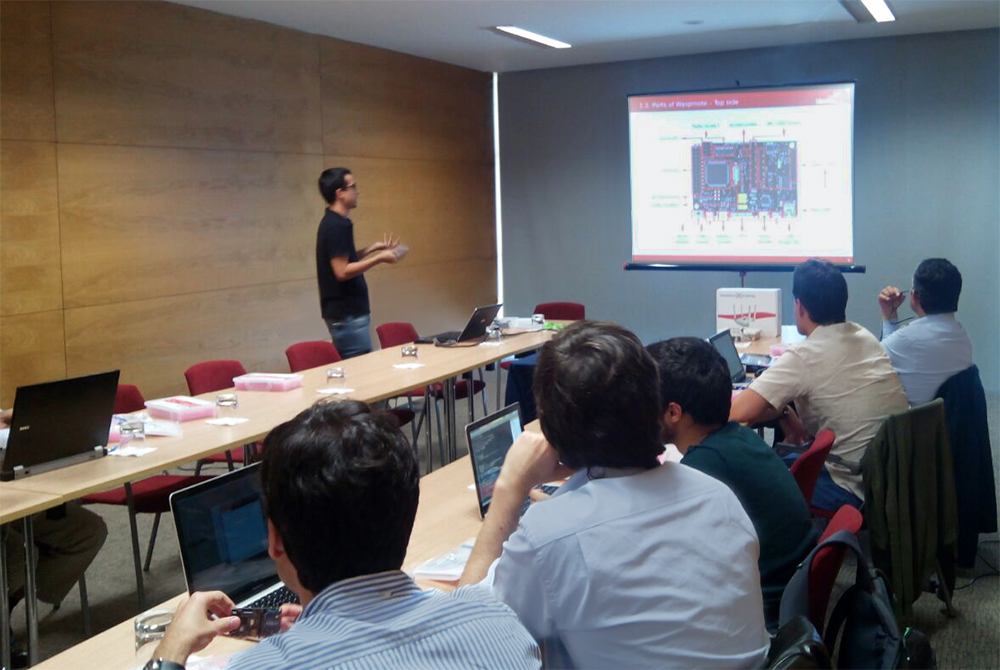 Waspmote Training IoT Week
Besides, 15 wireless interfaces are available, covering from short to long range, and including LoRa, Bluetooth or GPS.
The first day was research day, and, apart from workshops and panels, it gave start to the IoT Hackathon. Teams composed of both students and IoT professionals competed to develop a prototype of an IoT Solution in 48 hours. We provided some of the teams with our IoT Student Kit and we were part of the jury who evaluated the teams.
The second day was dedicated to Industry. Alicia Asín, Libelium CEO, was part of the Horizontals for Large-Scale IoT panel, where she talked about the unique opportunities that a horizontal platform like Waspmote offers to the IoT.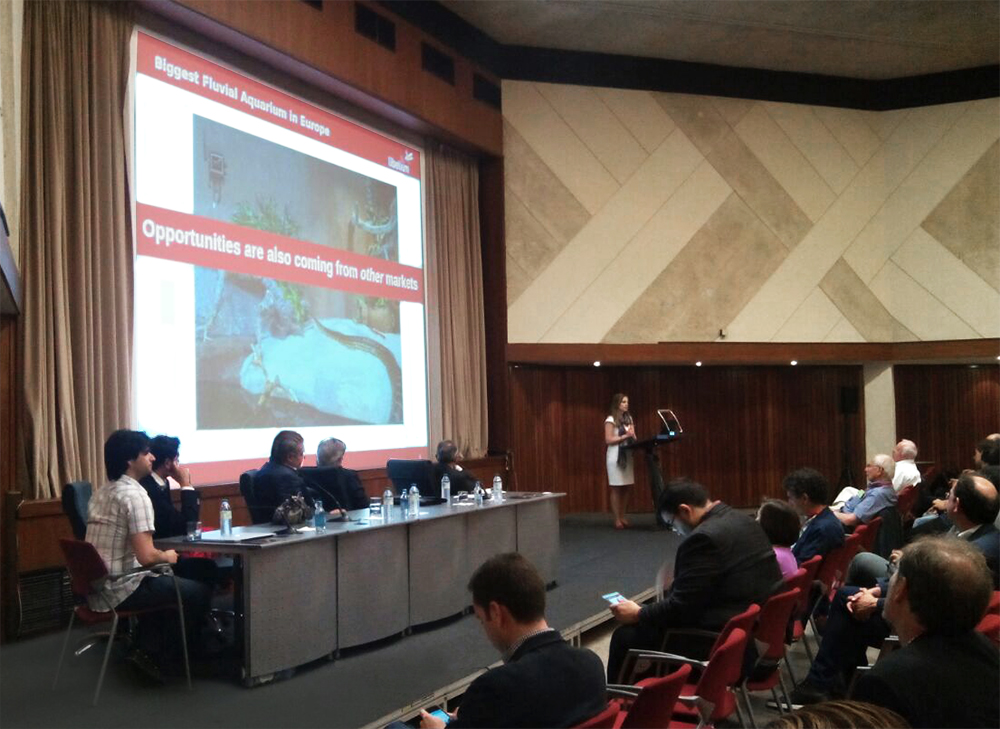 Alicia Asín at the IoT Week Lisbon
Later in the afternoon she talked about the increasing demand for specific training and presenting Libelium Technology Academic Program with Waspmote, along with João Diogo Almeida from Microsoft or Gonçalo Costa from IBM. Find out more.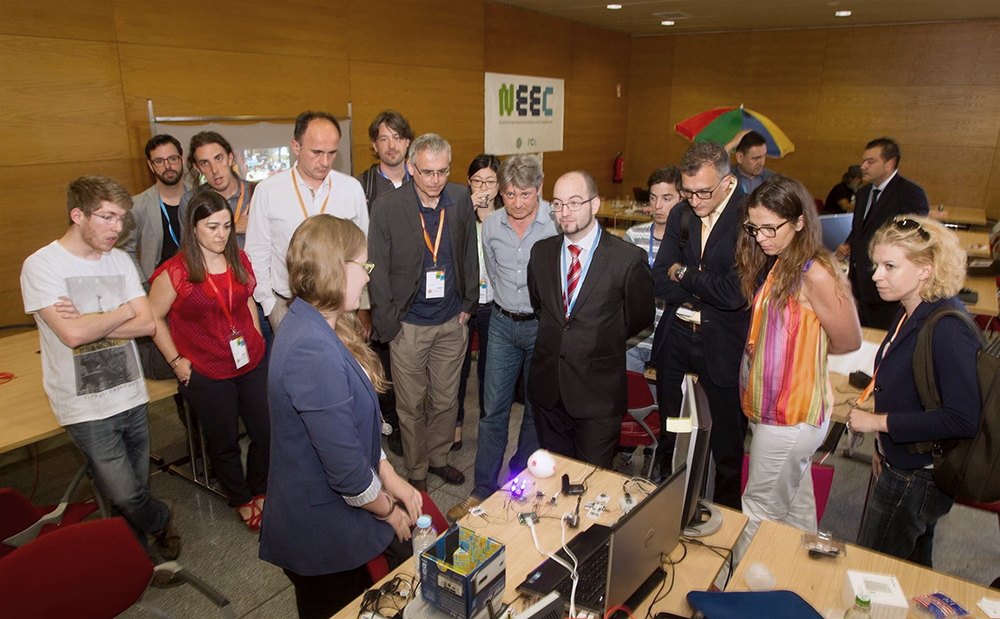 IoT Hackathon Lisbon
Innovation day closed the week with the latest novelties on privacy and security or ways of boosting IoT technology. The award ceremony was held with small presentations of the winning projects and the winners were awarded with an IoT Student Kit from Libelium. More info about Waspmote Kits here.
For more Technical information go to Waspmote and Plug & Sense! website.