Libelium, the Spanish company that designs and manufactures technology for the IoT, presents at the IoT Solutions World Congress (stand 374) its IoT sensor platform compatible with more than 40 cloud services providers and 16 wireless communication protocols, making Libelium's the most complete platform in the market. The company has enhanced the accuracy, reliability and quality for applications such as Smart Parking, Smart Agriculture, Smart Environment, Smart Water and the eHealth platform "MySignals".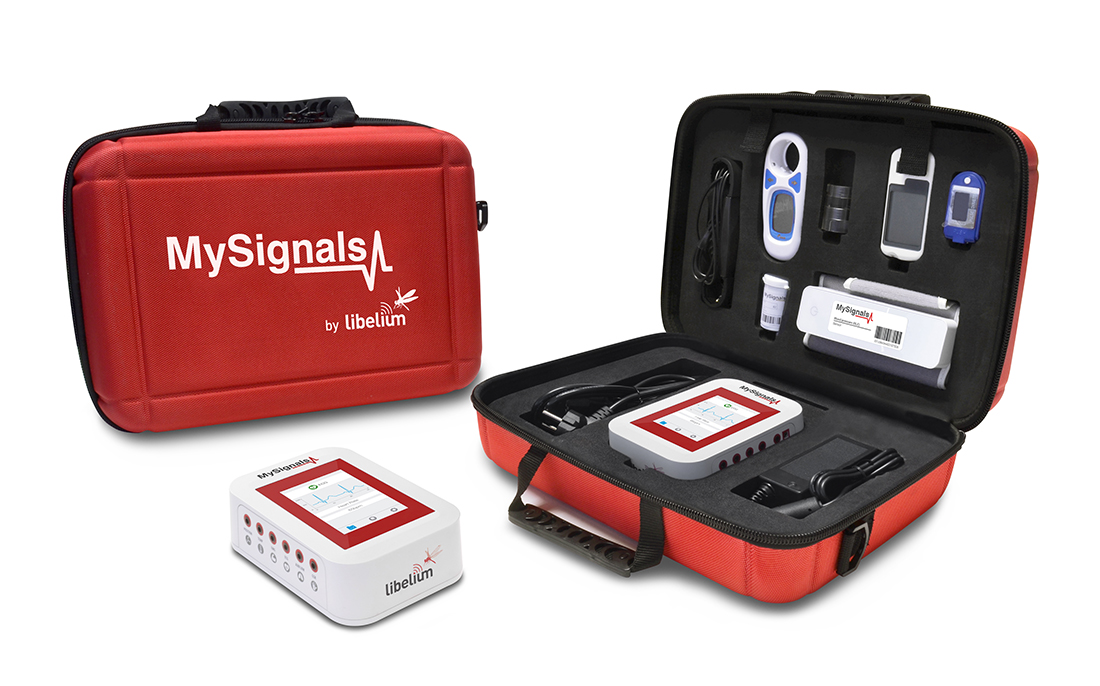 MySignals Briefcase
Besides, Libelium is shifting its strategic focus from sensor devices to its IoT Gateway Meshlium and its role in connecting any device to any cloud allowing the deployment of end-to-end solutions. As a result, the company has released innovative programs to integrate new communication protocols and hardware devices -the first with Axis cameras- to make IoT projects compatible with the gateway Meshlium.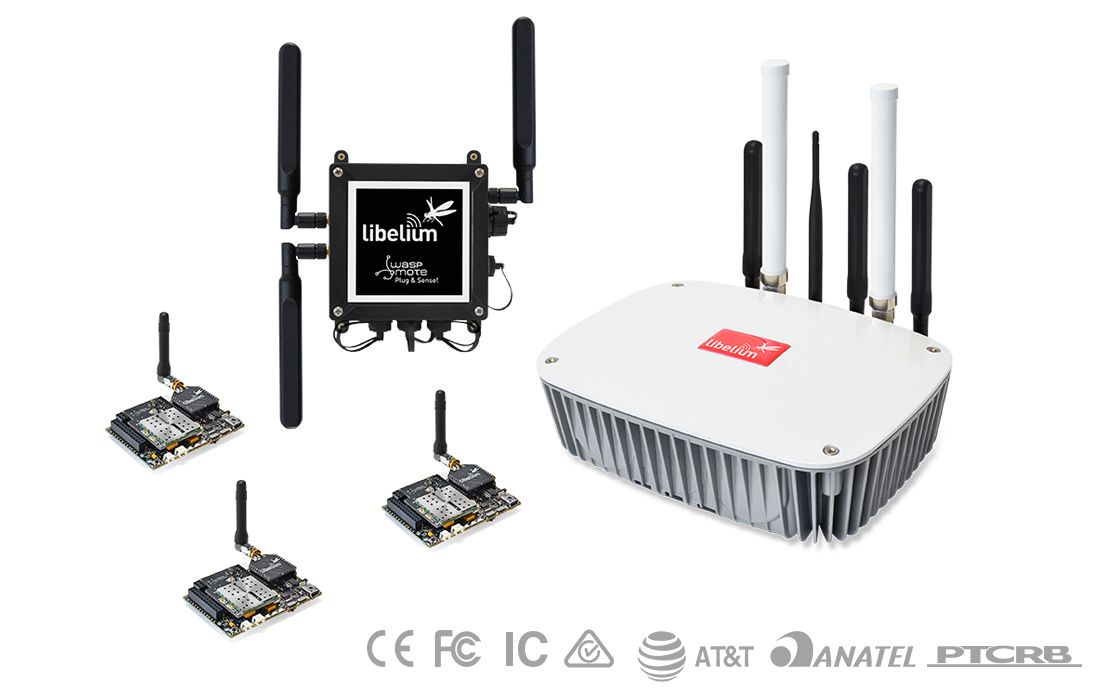 Waspmote OEM, Waspmote Plug & Sense! and IoT Gateway Meshlium worldwide certified
These programs allows to extend the interoperability of the sensor platform with more than 90 partners actively networking in the Libelium Ecosystem. Recent cloud platform integrations such us Arrow, Telit and Ericsson have been added to other cloud platform leaders like AWS, Esri, IBM Bluemix, Microsoft Azure or Thingworx, already compatible with Meshlium.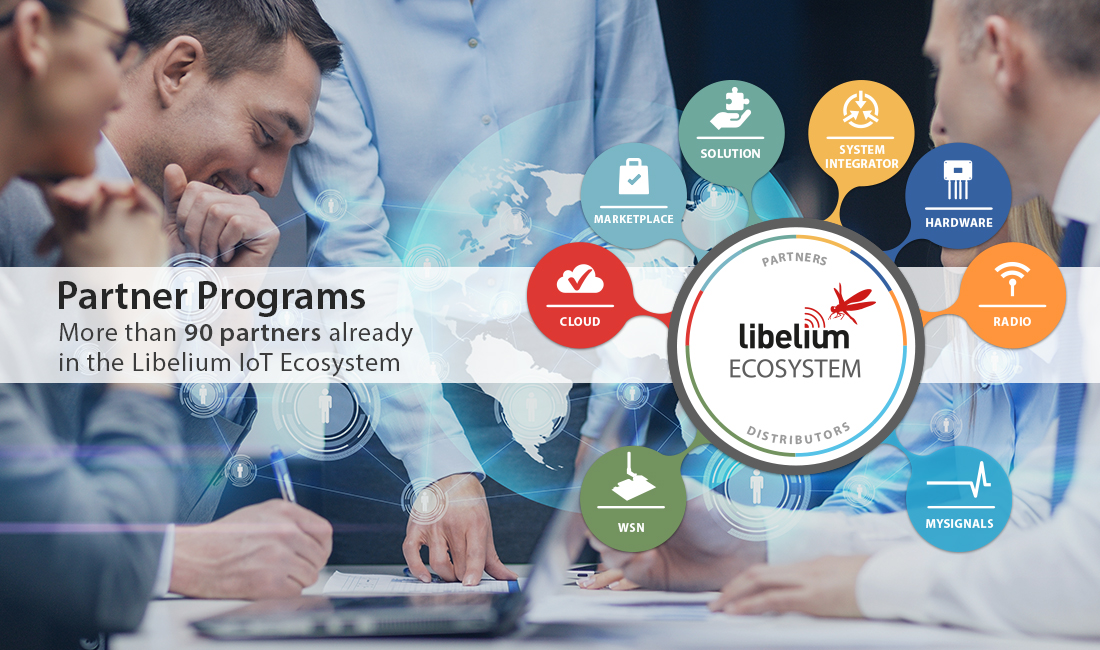 Libelium Partner Programs
One of Libelium's main goals is to strengthen its vast Ecosystem, easing the IoT adoption in all the verticals of the market around the world. On this context, The IoT Marketplace –the global IoT ecommerce released in 2016- already offers 68 IoT kits "ready-to-be-deployed" for applications as varied as noise levels monitoring, flood prevention, smart building, air quality index or industrial protocols, among others.
With the intent to expand the services offering to the whole IoT value chain, Libelium has also decided to add new programming cloud services for Plug & Sense! devices and cloud visualization services. "The objective is to widen the IoT capabilities easing the use even to user friendly profiles that require no programming experience", states Alicia Asín, Libelium's CEO.
Visit our stand at the IoT Solutions World Congress (374) and Request a meeting an interview with Libelium's spokespersons.
If you are interested in joining Libelium's Ecosystem, visit the section with all the information about the different programs.
For more information about our products contact the Libelium Sales Department.
Buy our IoT Kits at The IoT Marketplace!
The IoT
Marketplace
Buy off-the-shelf
IoT kits