In HP's exclusive Customer Experience Center (CEC) in Singapore, CymbIoT, in partnership with Libelium, is presenting the next generation of comprehensive IoT solutions, making the vision of a future city, achievable today.
The demo area in the CEC delivers the vision of a complete IoT solution, which enables horizontal integration of all subsystems, sensors and cloud platforms into a single platform. HP's vision is parallel to Libelium's mission to integrate key cloud systems and low-energy IoT connectivity protocols.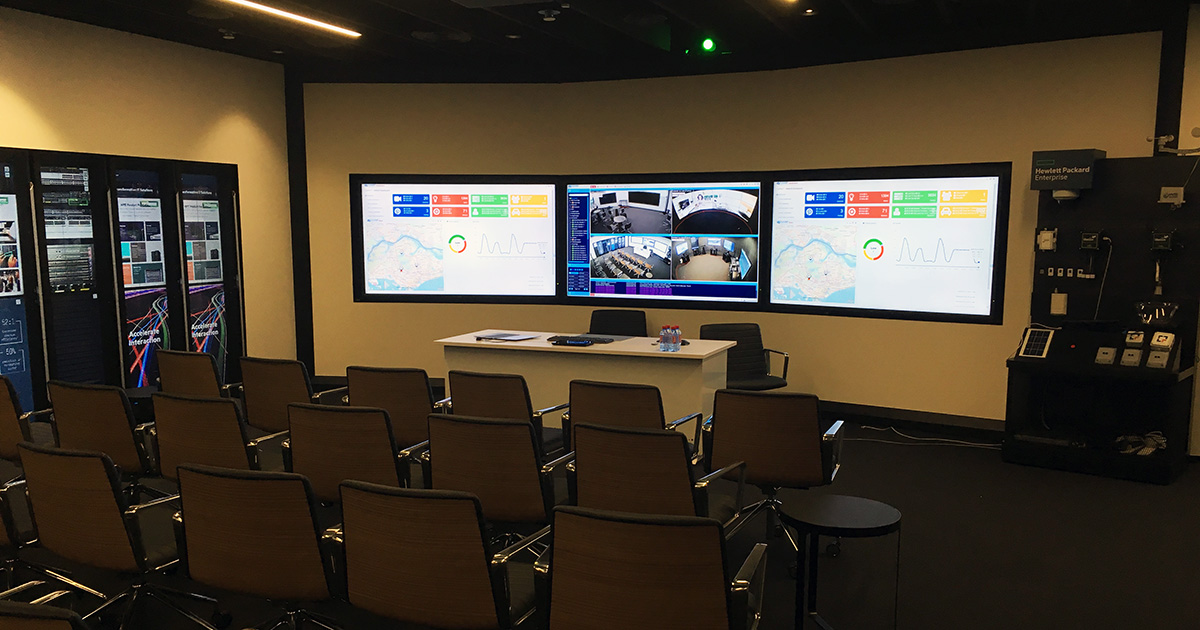 HPE Customer Experience Center, Singapore
Integrated with Libelium's environment sensors, HP is able to build a new type of smart city, with automatic responses based on sophisticated data gathering capabilities, creating a safer and more efficient environment, which translates to low cost and immediate improvements to quality of life, for all.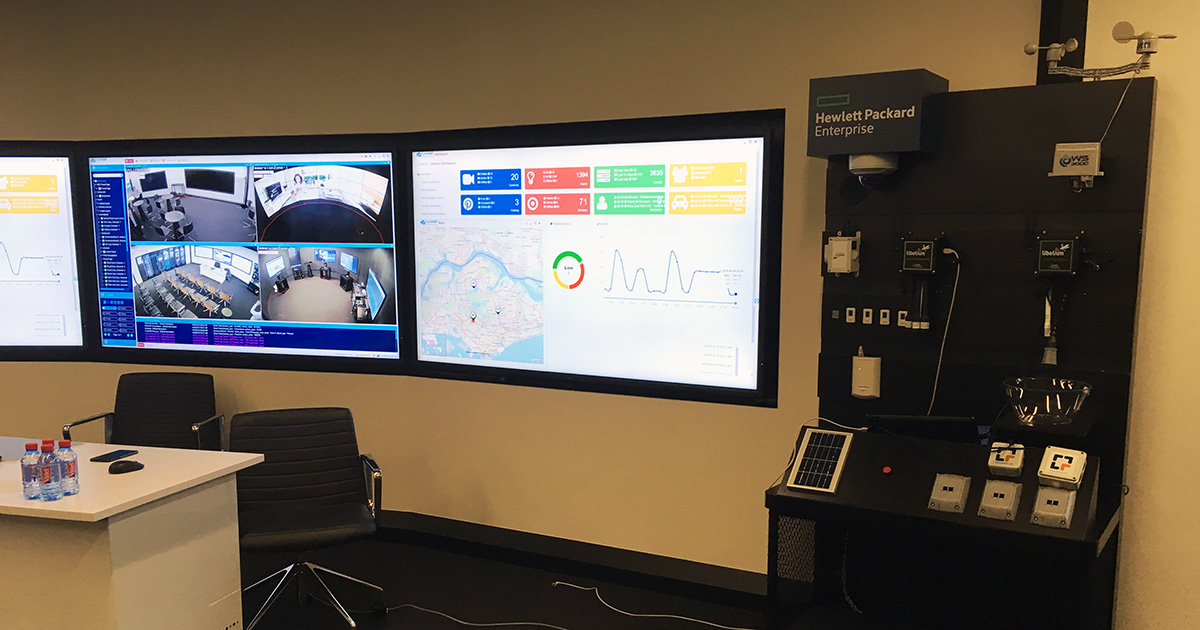 Libelium Wireless Sensor Platform at the HPE Customer Experience Center, Singapore
Thanks to the success derived from the HPE CEC Singapore, some other HPE Customer Experience Centers have shown their interest in Libelium wireless sensor platform.
"Having Libelium solutions displayed in these centers will definitely help strengthening Libelium and CymbIoT partnership as these centers are constantly being visited by major companies dealing with HPE", highlights Vincent Lim, GM at CymbIoT.
If you want to join our IoT Ecosystem or want more information about it, contact Libelium Sales Department.