In accordance with the IoT market's demand for compatibility, Libelium has decided to integrate its new Smart Parking devices with The Things Network and The Things Industries. Both are LoRaWAN communication network servers that operate by transferring the information that reaches the base stations from the sensor devices to the cloud. In fact, these network servers translate LoRaWAN communications into other protocols and services and are responsible for managing the devices, gateways and applications involved in IoT projects.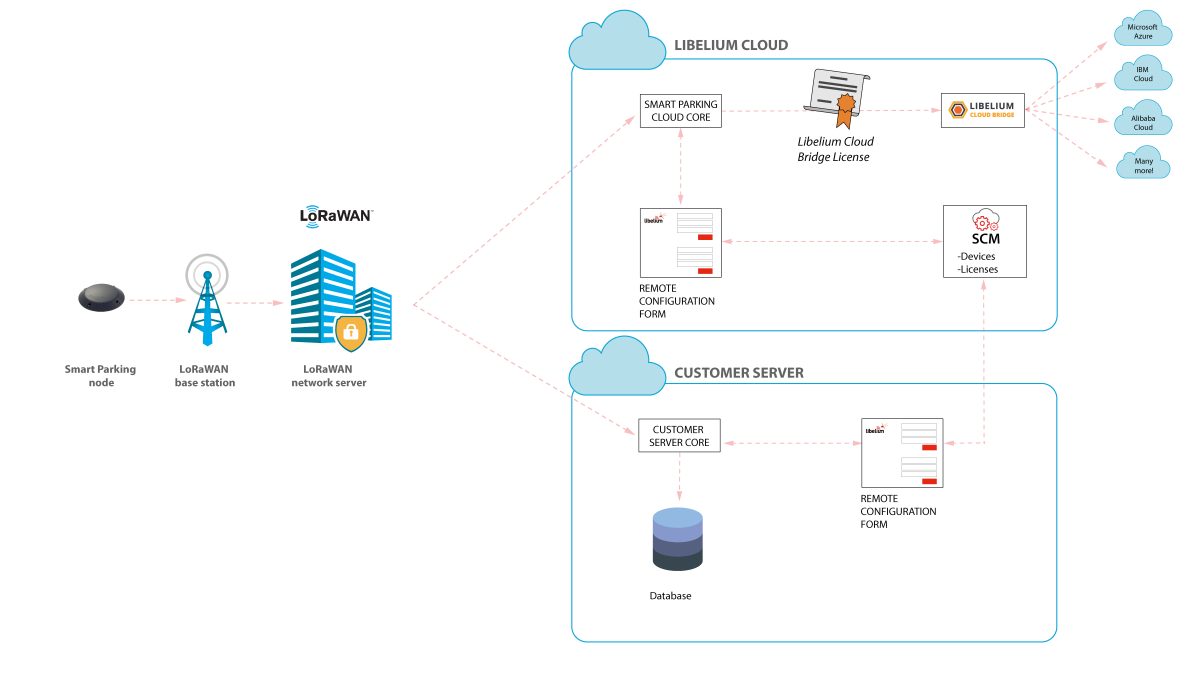 Now Libelium eases the configuration of Smart Parking projects allowing the integration of TTN and TTI in the Libelium Cloud Bridge. So the user only has to configure two boxes in the Cloud Bridge form to start receiving the data from the devices in the server. The extensive network of TTN and TTI gateways makes these services perfect for Smart Parking integration by reducing network costs and latency when sending data.
Libelium has recently integrated radar technology in detecting the availability of parking spaces. The new Smart Parking node improves detection and stability performance thanks to a radar sensor which allows precise detection (99%) of vehicles parked over the device. When the device notices a change in the parking lot status, it sends the data to the cloud through the LoRaWAN network.
Until now, Libelium's Smart Parking solution was compatible with Loriot and Actility. TTN and TTI are added to the LoRaWAN network service provider offering, making IoT projects more compatible.
The LoRaWAN communication protocol works in two steps: on the one hand, operate the base stations that receive the information from the devices and, on the other hand, each base station forwards the information captured by the sensors to the network server that is configured. Once the information reaches the network server, it analyses the traffic, decrypts it and distributes it to the appropriate cloud. Each network server can only work with information packets from its own network.
More information: