Libelium Waspmote Plug & Sense! Sensor Platform was awarded with the 2016 Nursery and Garden Industry award in the Industry Innovation category from the hand of Agnov8.
Agnov8 is an Australian business providing specialized in agricultural and horticultural services. Our products are present in its Environmental Sensors solutions. Specifically in agGreenhouse, agWeather, agField and agWater.
The Nursery & Garden Industry Awards give Australian companies the opportunity to promote themselves as leaders in the industry, highlighting the top nurseries and garden centers for their commitment and dedication to improving green space.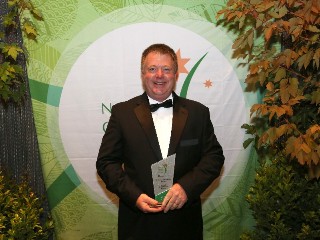 Andy Cameron, Agnov8