Libelium has received the Editor's Choice "Must-follow IoT Company" Award from Postscapes.com.
The IoT Awards seek to highlight and celebrate the year's best projects, companies and ideas helping to create an Internet of Things.
"Whether they've been in the Internet of Things business for years or are just getting started, some companies seem to have captured more than their fair share of attention this year. The Must-Follow Company award commends the teams that have us all on the edge of our seats, wondering what they'll come up with next."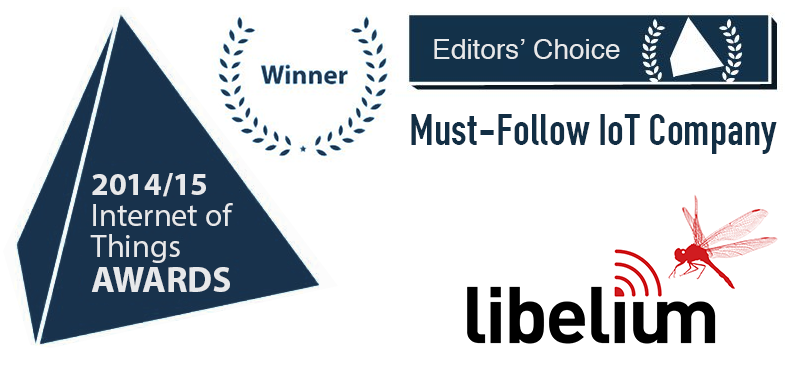 View all nominees for the award or check all the 2014/2015 winners.