"Thoughts, Trends and Realities on the IoT Market after ten years of experience", Libelium's CEO & CTO vision
From the consolidated positioning that Libelium is taking into the IoT market after ten years of professional experience and a wide insight vision, it is time to share some thoughts, trends and realities that will shape the IoT market evolution in 2017. Alicia Asín, Libelium's CEO, and David Gascón, Libelium's CTO, give us their vision from market and innovation perspectives.
1. Fragmentation vs interoperability
The fragmentation of the IoT market is a reality to manage at any point of the whole value chain, from hardware sensors to data analytic, both in geographic areas and business development opportunities. There is a big mess due to the lack of standards and clear roles in companies.
This fact evidences that we are diving in a fast evolving market where game rules are constantly in motion. In this sense, there is a rising demand of horizontal perspective for a market that needs interoperability, not only related to the hardware devices but also in the communication protocols, cloud services and the applications developed in any IoT project.

The importance of interoperability for Libelium
2. Do not expect a winner wireless technology anymore
There are two types of companies. The ones waiting for the winner wireless technology to emerge and consolidate, and the ones making money with real IoT projects. Do not expect to be a unique wireless technology to conquer the market (no, not even NB-IoT, or other LPWAN alternatives like LoRaWAN or Sigfox). There are many mature technologies ready to make money today, do not wait to be a winner because there will not be anyone. There will be always fragmentation as each technology has its own pros and cons.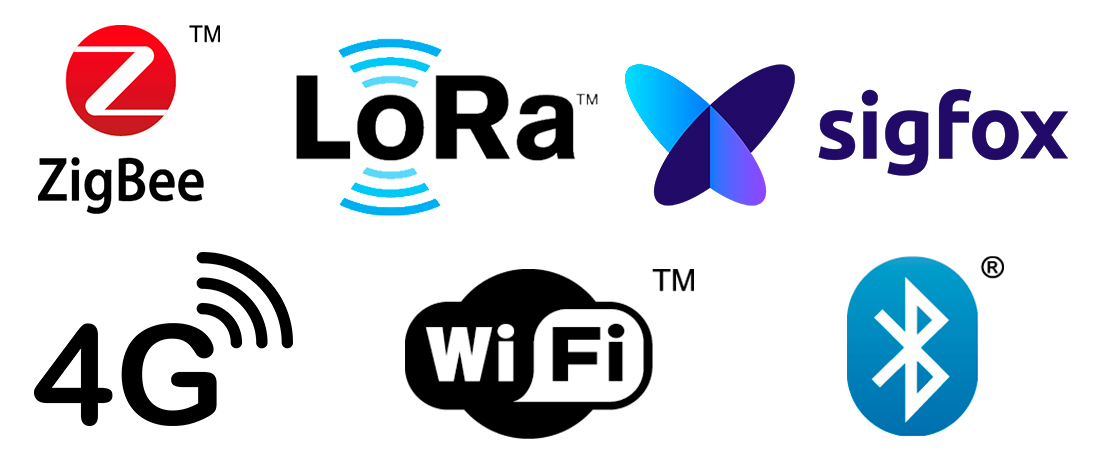 Wireless Technologies
3. No lazy nor eager allowed
New emerging communication protocols and technologies keep us aware of the latest ones that jump into the market. But it is not a market for lazy nor impatient people due to the long sales cycles. The best advise we have heard is "do not wait for the ultimate technology as it will never happen". That makes us feel that frozen investments in digitalization will never see the light if decision makers stay stopped waiting for the last cutting edge novelty. In addition, it is remarkable that marketing messages go one year ahead from technology generating lot of noise in the market but no reality in the backstage.
The key is being resilient and interoperable enough. That is why Libelium strategy stands on "any sensor connected to any cloud platform through any communication protocol". In this sense, we are focusing all the efforts on having modularity right now to upgrade to the future. There are hundreds of applications our customers are already deploying. Just take a look and inspire yourself!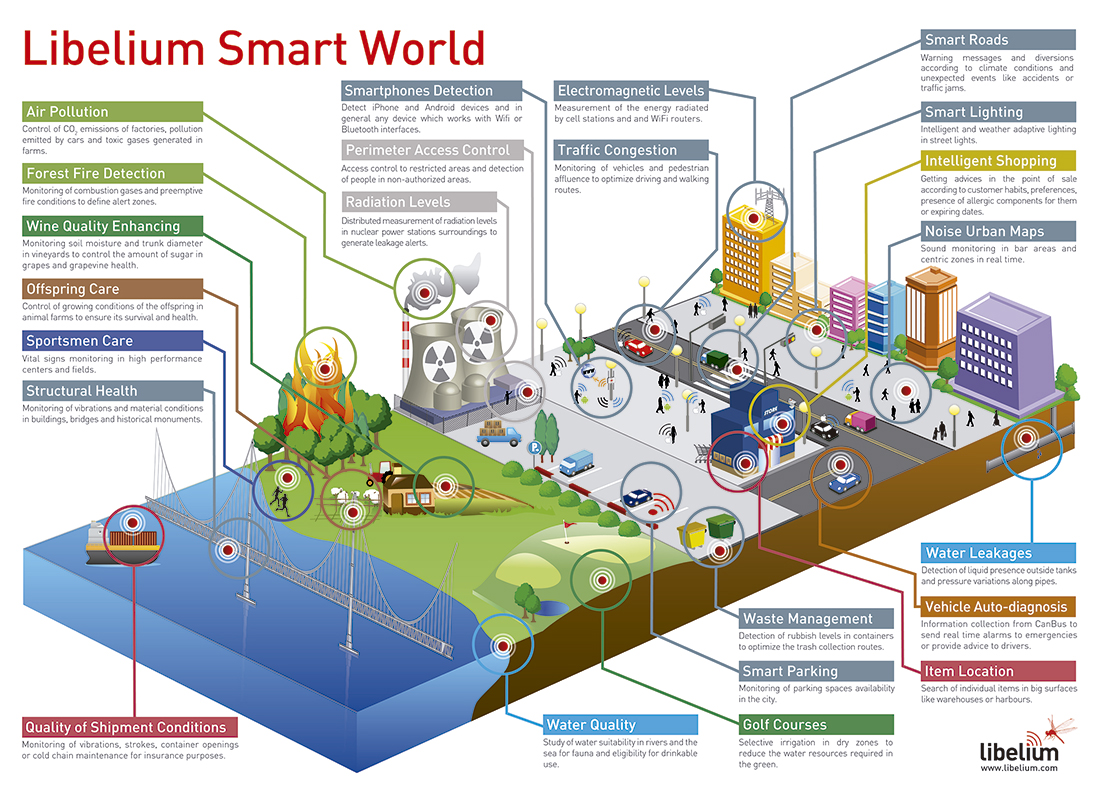 Smart World Infographic
4. An ecosystem is not just a label tool
Another great truth is that the worldwide IoT players map now is still a work in process. Many companies boast to have the most extensive ecosystem to help organizations jump-start their IoT initiatives. But it is not only a matter of quantity or a guidance to label players in the value chain. The real ecosystem worth is offering what the market demands: transparency and interoperability to avoid vendor lockings.

Libelium closed 2016 with more than 80 partners
For that reason, Libelium has built a modular and horizontal platform with an ecosystem of 80 partners and distributors -classified in different stages- and partnerships with many communications companies; even extending the ecosystem to hardware partners to make their technologies compatible with our IoT platform.
5. Pack the complete solution and stick a red ribbon
It is also important to consider that everyday sales managers are finding customers demanding final solutions nor products or communication protocols. They search for real applications like setting up an alarm system for forest fire detection or developing a decision system based on gas emission levels. Insofar as we are able to offer complete solutions we will be on the correct way. With this aim, Libelium created The IoT Marketplace, to offer complete kits "out of the box" to build PoCs just to start selling and to make able the possibility to replicate the project to a great deployment. With 40 final solutions in this store by the end of 2016, we are making real the IoT.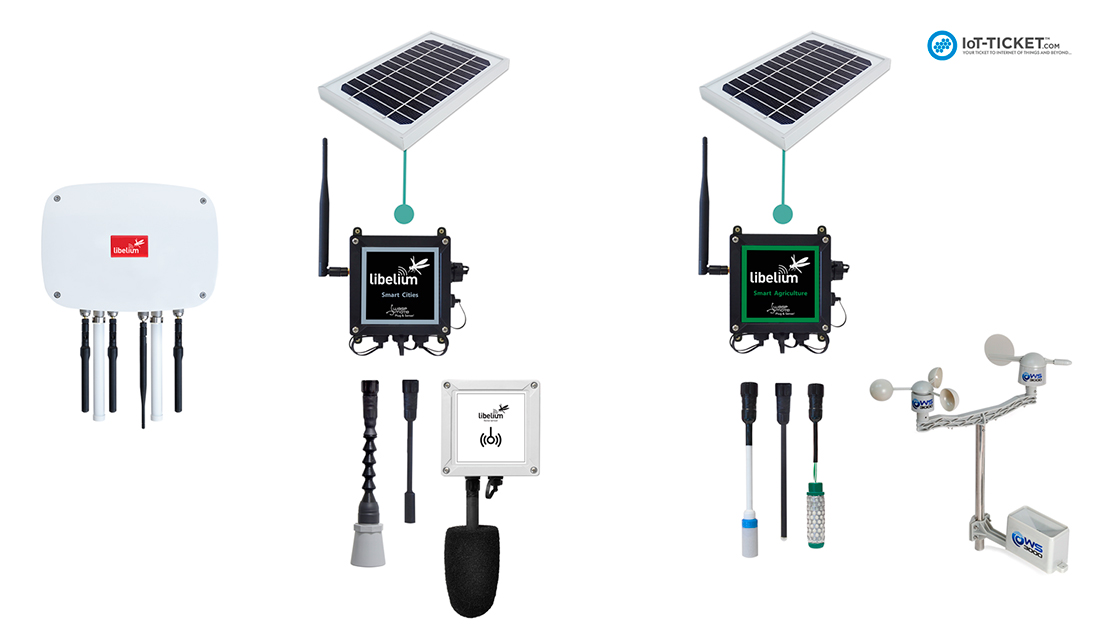 The IoT Marketplace offers ready-to-be-deployed IoT kits
6. Cloud Paradigms are currently changing
Even the most powerful Cloud services by Amazon are not ready to support the IoT mass storage that is coming. As result new services like Greengrass are being released to offer to the IoT Gateways a unique point of entrance and distribution of data. This and other services are being included as Cloud Connectors in Meshlium so take a breath, the IoT era has just started.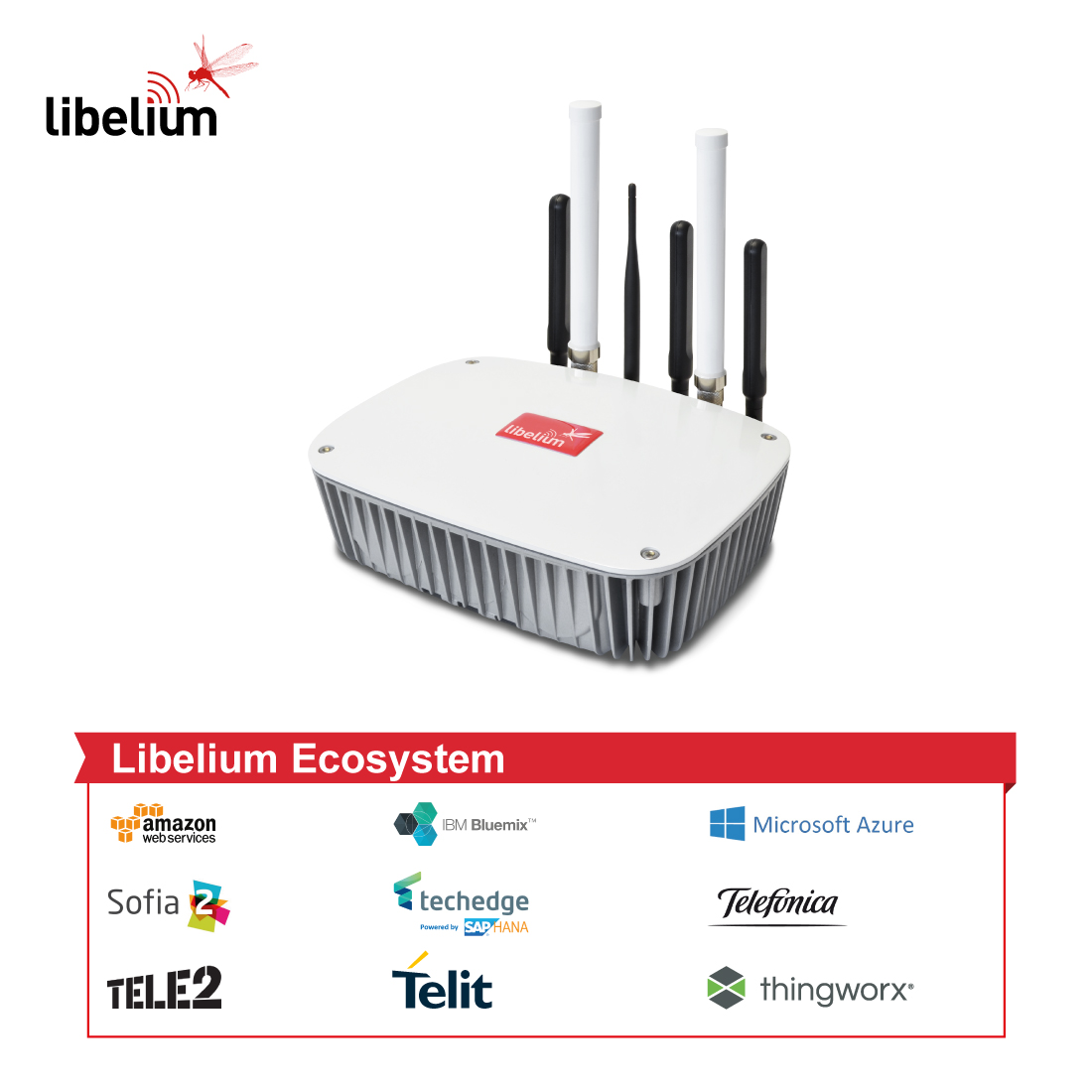 Libelium Ecosystem
7. From lab to reality
As Libelium has gained deeper knowledge on the growing IoT landscape we have realized that the only pathway is going from lab to reality. Not in vane, we are putting technology in the hardest scenarios: rain forests and even volcanoes. It is the only one way road to be aware of trend markets and to align expectations with customers.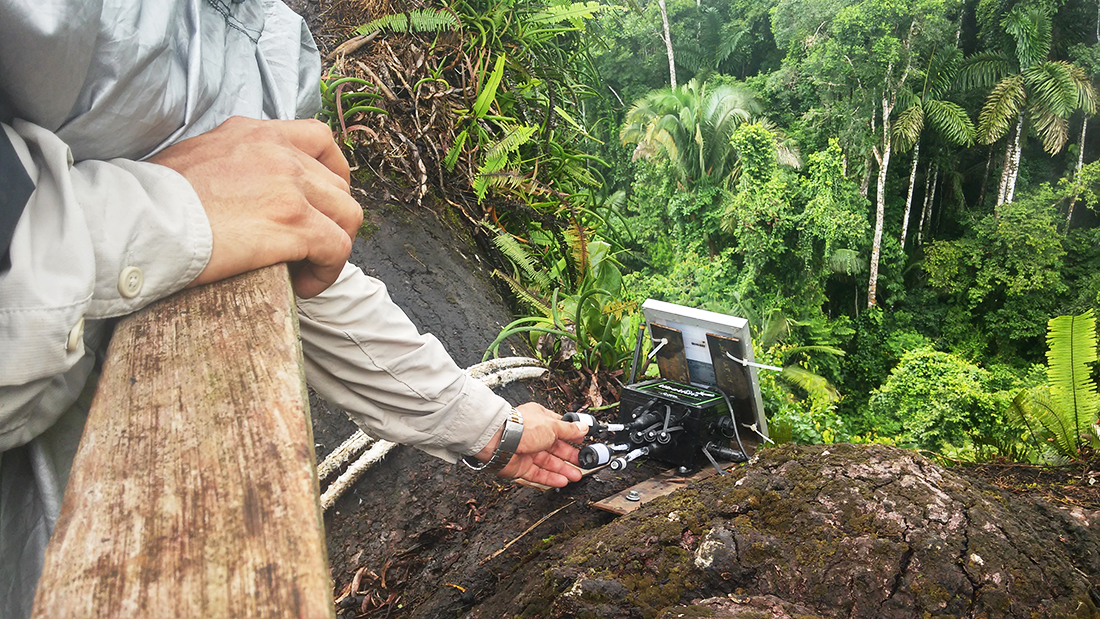 Waspmote Plug & Sense installed in Parque Nacional del Manu (Peru)
This is how we have realized that devices need more accuracy and we have incorporated it without loosing sight on easy installation and maintenance that is also needed to offer the simplest and lowest CAPEX solution and, of course, enabling programming over the air.
8. Legal Certifications for IoT Devices. Be careful.
Many of the companies who release IoT products never go for a complete FCC / CE certification. They create hype and noise with nice prototypes to make PoC's (proofs of concept) but never obtain the legal documents needed  to validate their product. Certifications are a serious matter for Libelium, so we have our main lines certified for FCC, CE, IC, RCM (Australia) and Anatel (Brazil).

Libelium's worldwide certifications
9. Protect customers from the future and themselves
In that real scenario we have also found that it is necessary to protect customers from the future and from themselves. Just an example: why is important to enable a dual radio in Smart Parking solution? The answer is simple: because we do not know what will happen tomorrow in a very fragmented market so let's enable customers to test both of them to use it.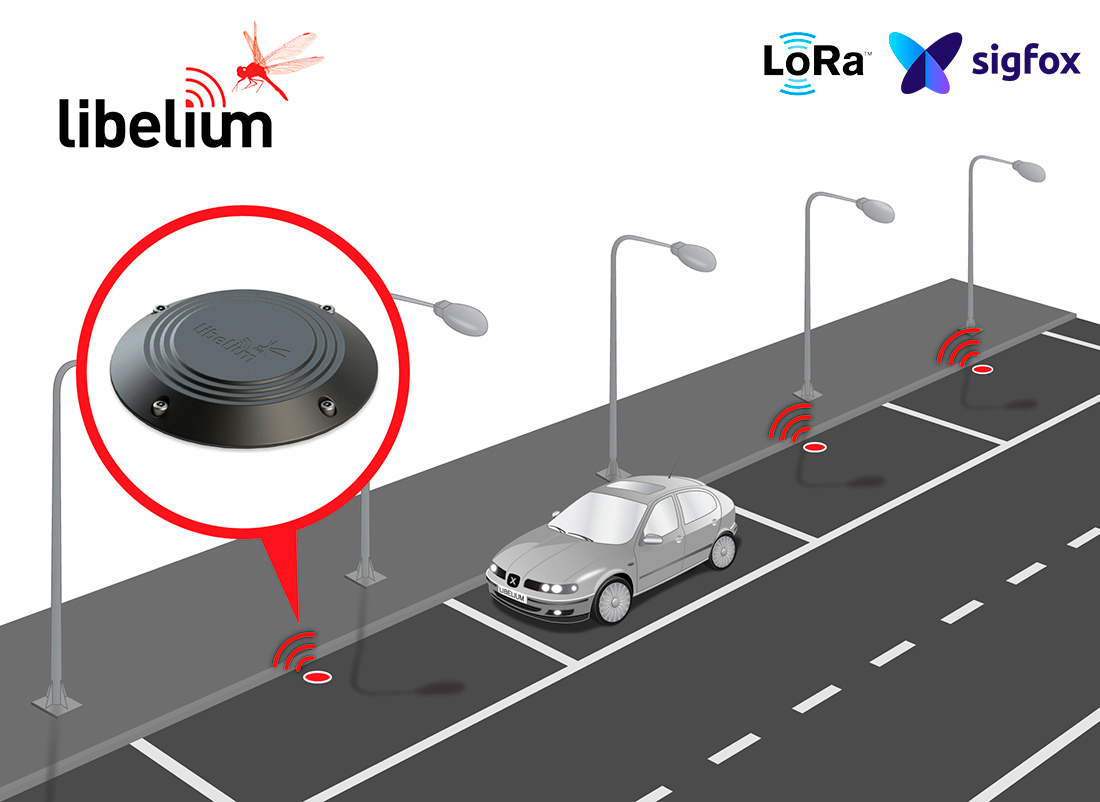 New Smart Parking includes Double Radio with LoRaWAN and Sigfox
Furthermore, enabling customers to change cloud platform in a dynamic way should not be a matter of ethics. In fact, customer values like transparency are the most remarkable and we should conquer them delivering the best service not retaining with vendor-locking strategies.
10. Accuracy. The new asset.
When the IoT started the number of nodes was a key point. Having a 1000 nodes network sounded cooler than a 20 nodes one. Never more. Since governments and municipalities got into the game, accuracy of the information is the new key point. We saw this tendency in the last years since clients demanded us: calibrated gas sensors, calibrated sound / noise level probes or even having the possibility to recalibrate themselves the sensor probes (smart water calibration kits and ions sensors calibration kits).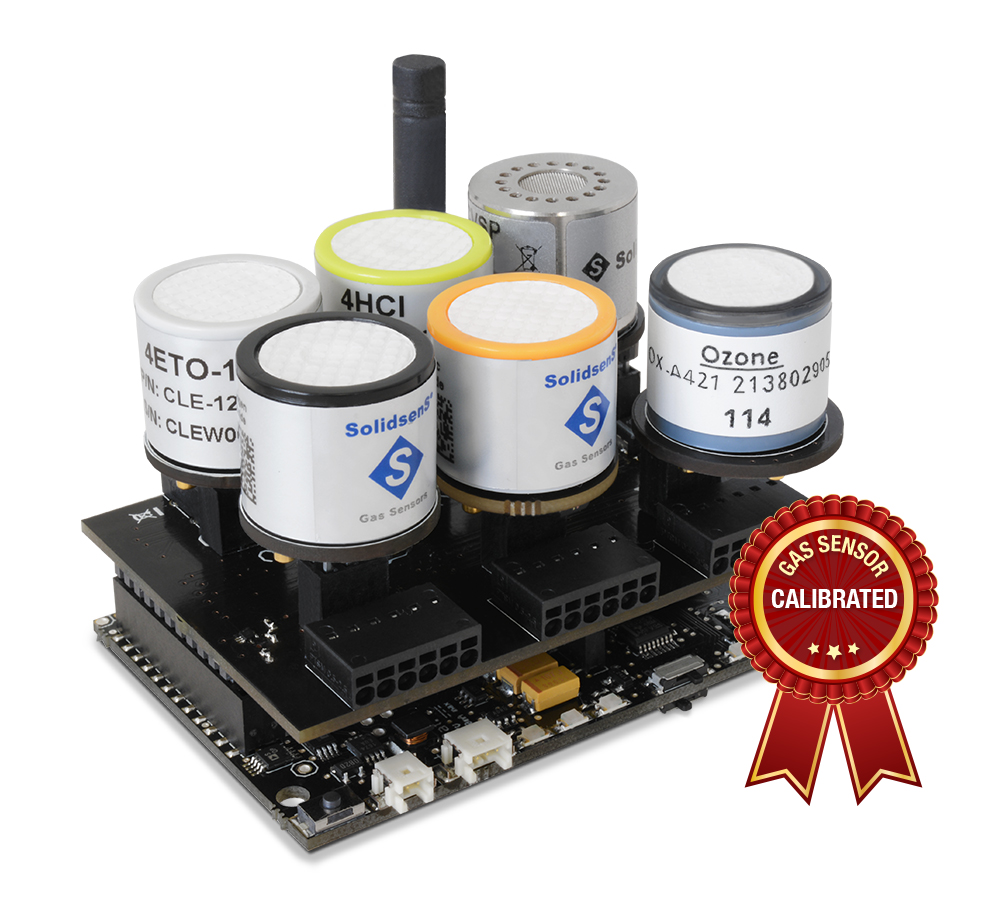 Waspmote Gases PRO Board
11. Focus on quality, accuracy and scalability
Without any doubt deployments in Smart Cities are still being one of the main in the IoT sector. Public authorities play a vital role in these projects so political conversations are essential to have everyone aligned. Governments are investing in IoT technology but they also want to know how they are going to use it and how data is going to be shared and profitable.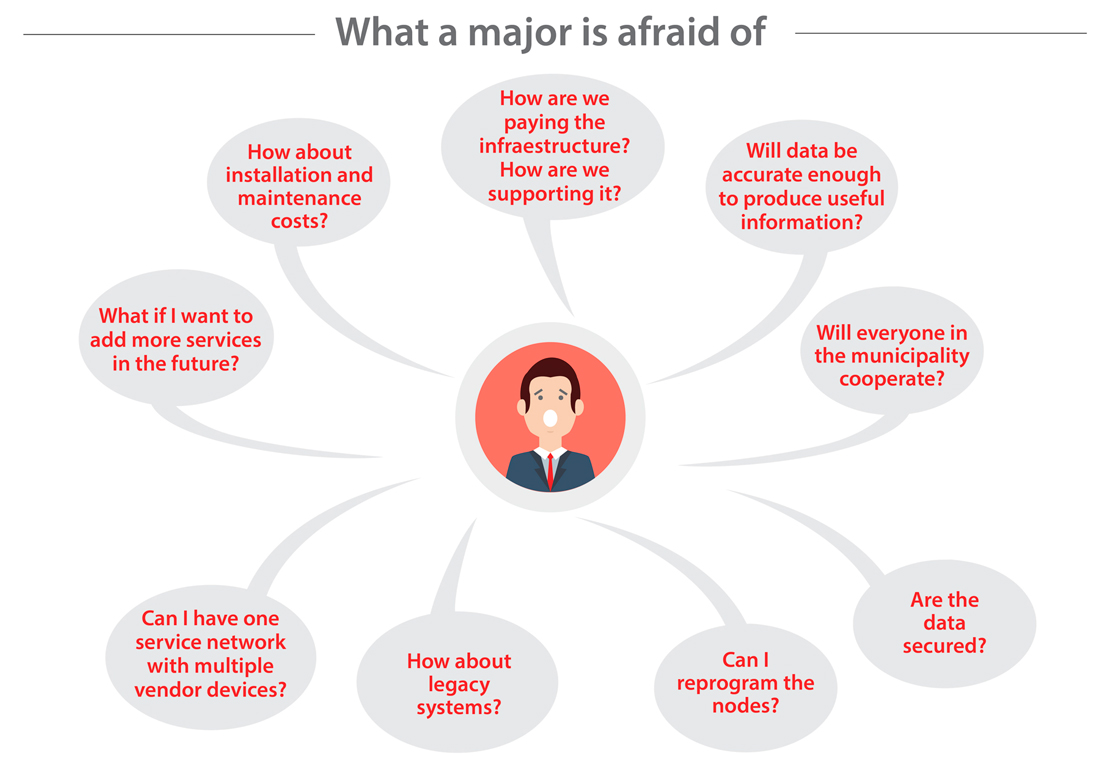 What a major is afraid of
So frequently, talking about IoT developments let us realize that the main aspect is not quantity, but quality and accuracy. We do not need millions of sensors measuring millions of data; it is a matter of having just the right ones to add capillarity to the professional stations maintaining quality standards. When customers are searching for the cheapest option we need to make them understand the value of interoperability and scalability that, of course, Libelium technology has.
12. IoT market is a matter of moment
Indeed, some of our older solutions were pricey so we improved them with new features increasing even more accuracy and quality. The consequence with new generation has been that they have been sold out, explaining the symptom that IoT market is a matter of moment.
13. Security VS Complexity
The more secure you want your sensor network the more complex and costly it will be to develop. Security is a key point for Libelium. For this reason we added  AES 256 libraries for privacy / confidentiality and also RSA 1024 for authentication and data integrity; and even added a HW encryption circuit in Waspmote to be able to encrypt the information without the need of external SW units. However, we do not recommend to use all this security layers for every single application as it can be time consuming and unnecessary. First make something works and is usable, then secure it.
Complete security IoT scheme
14. Hypocrisy about security
Another controversial point in our sector is security. It should not be considered just as a check point in a conversation with customers; they just want to know that technology is secure but they never prove encryption. So, hypocrisy is a prize to pay if they not pay attention to security and it is a must to insist on.
15. Enhancing educational IoT development
To conclude, we would like to highlight the importance of focusing our efforts in education to guarantee the future growing of the IoT. In 2020 the market will need 4.5 million developers and the commitment is global. Libelium tries to cover the educational gap that exists nowadays with The IoT Spartans Challenge, an educational program that offers specific training to ensure skills for future employees. So, do not lose perspective to this if you do not want to compete with each other recruiting the best ones.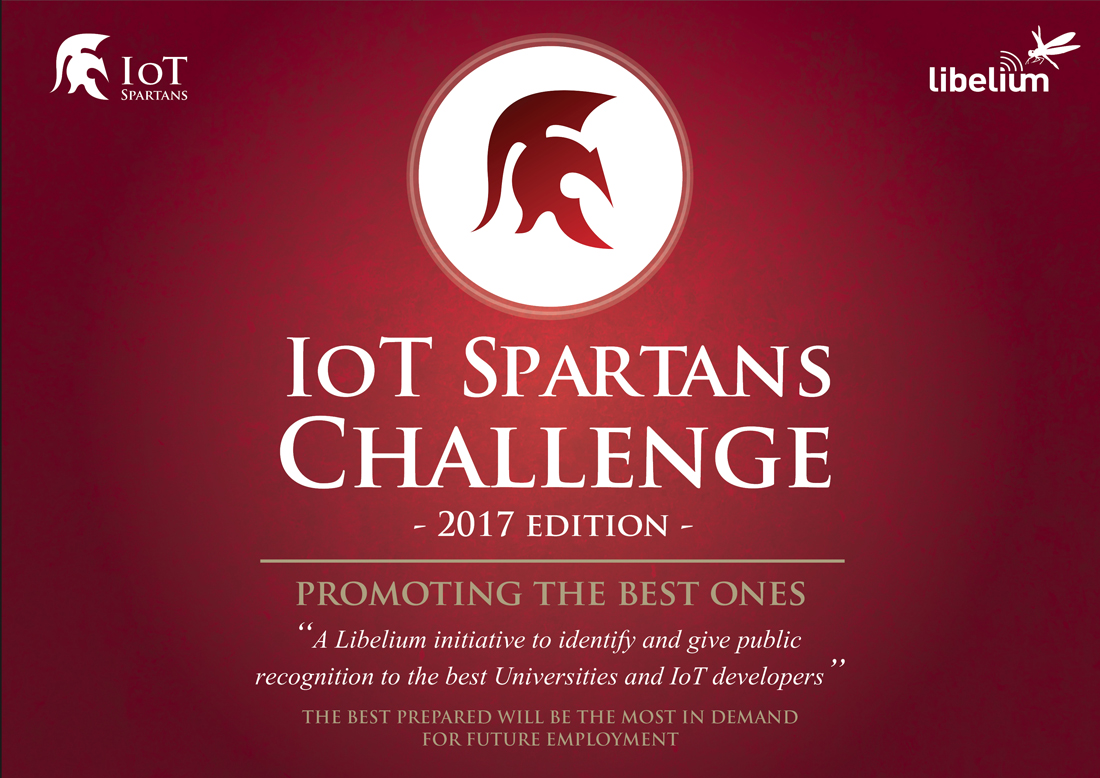 IoT Spartans Challenge 2017
For more information about our products contact the Libelium Marketing Department: marketing@libelium.com.