IoT Products
Waspmote
Waspmote is a sensor device to develop Internet of Things projects.
More than 120 sensors available
12 radio technologies integrated
Ultra low power (7uA) device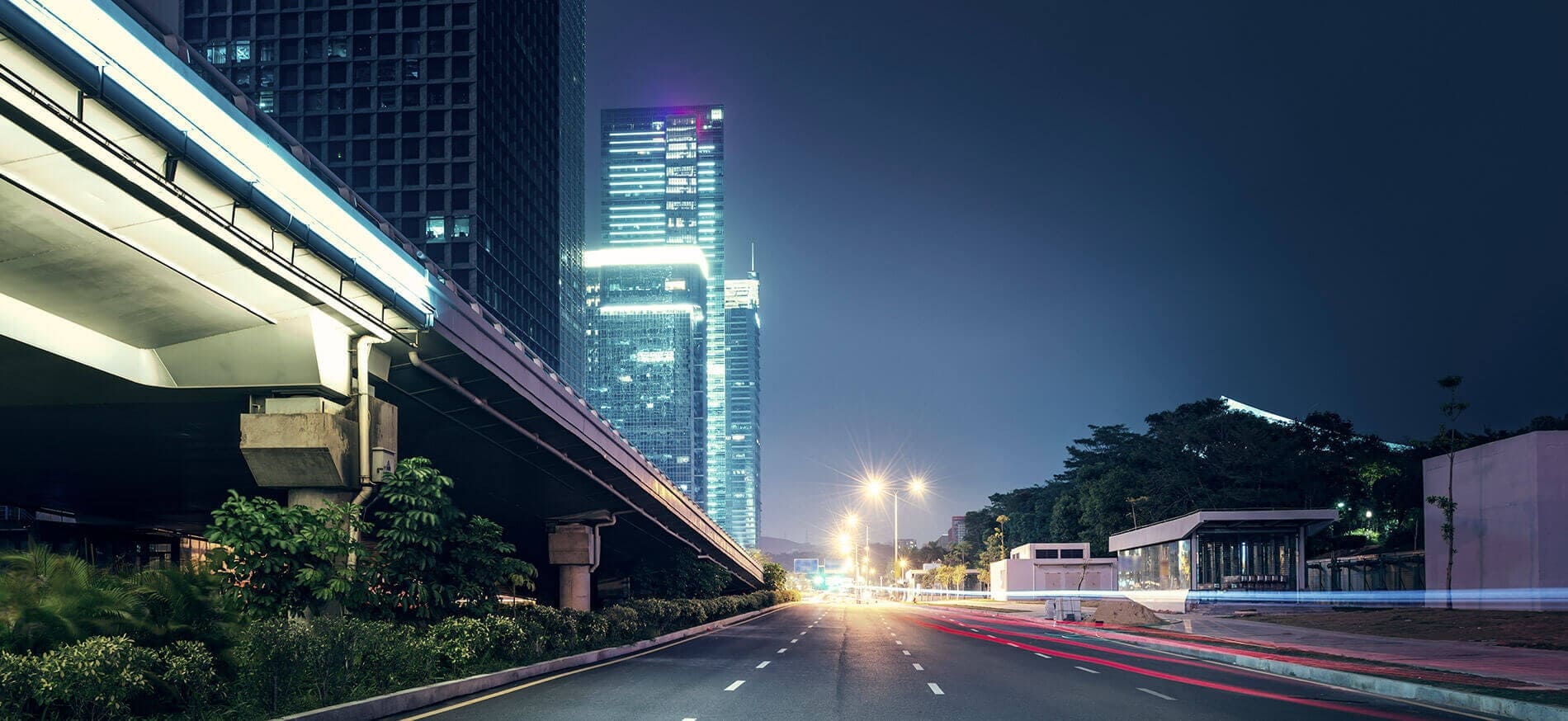 Features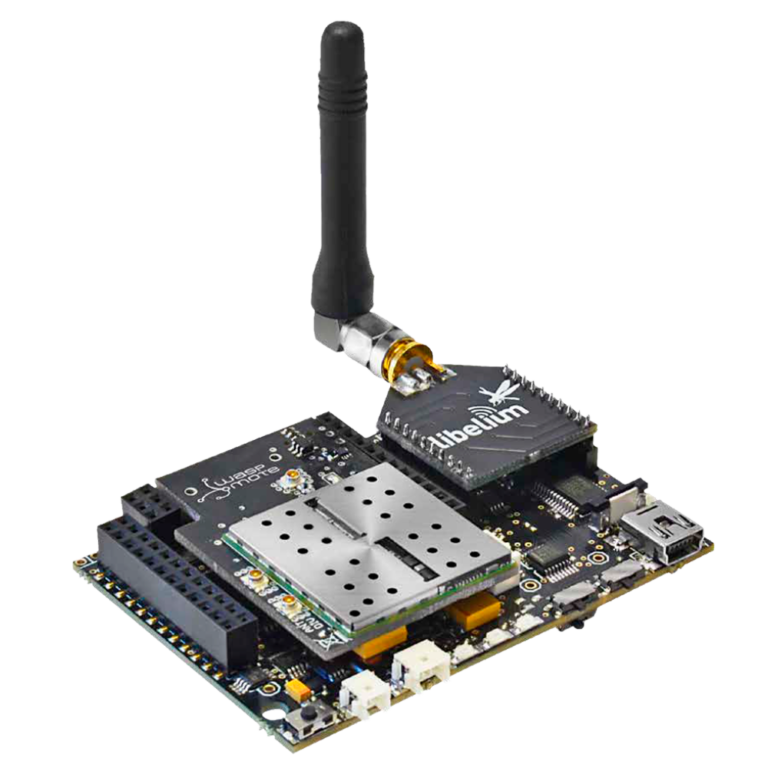 Ultra low power (7µA)
120+ sensors integrated on 7 Sensor Boards
12 radio technologies:

Long range: LoRaWAN/LoRa/Sigfox/ 868 MHz / 900 MHz
Medium range: ZigBee 3 / 802.15.4 / DigiMesh / WiFi PRO v3
Short range: RFID-NFC / Bluetooth 2.1 / BLE

Over the Air Programming (OTA)
Open source SDK and API
Encryption libraries (AES, RSA, MD5, SHA Hash)
Certified encapsulated line (Plug & Sense!)
Industrial Protocols: RS-485, Modbus, CAN Bus, 4-20 mA
Waspmote Development
Elements and Models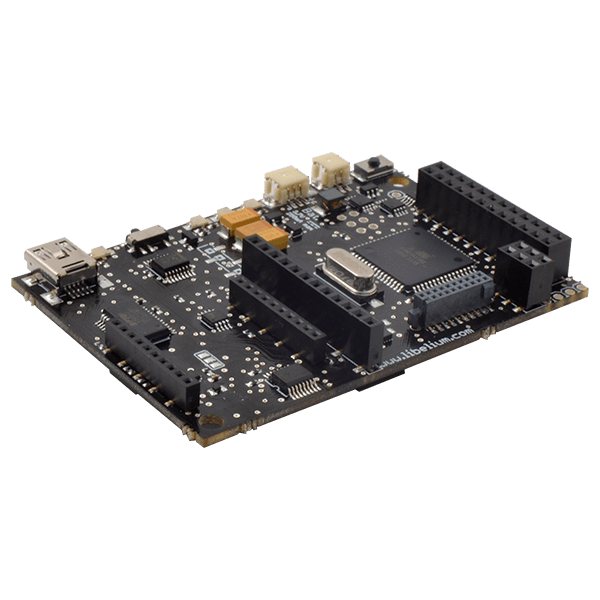 Waspmote hardware architecture has been specially designed to work with extremely low consumption. Digital switches allow to turn on and off any of the sensor interfaces as well as the radio modules. Three different sleep modes make Waspmote the lowest consumption IoT platform in the market (7 µA).
General Characteristics
General characteristics
Microcontroller: ATmega1281
Frequency: 14.74 MHz
SRAM: 8 kB
EEPROM: 4 kB
FLASH: 128 kB
SD card: 16 GB
Weight: 20 g
Dimensions: 73.5 x 51 x 13 mm
Temperature range: [-30 ºC, +70 ºC]*
Clock: RTC (32 kHz)
* Temporary extreme temperatures are supported. Regular recommended usage: -20, +60ºC.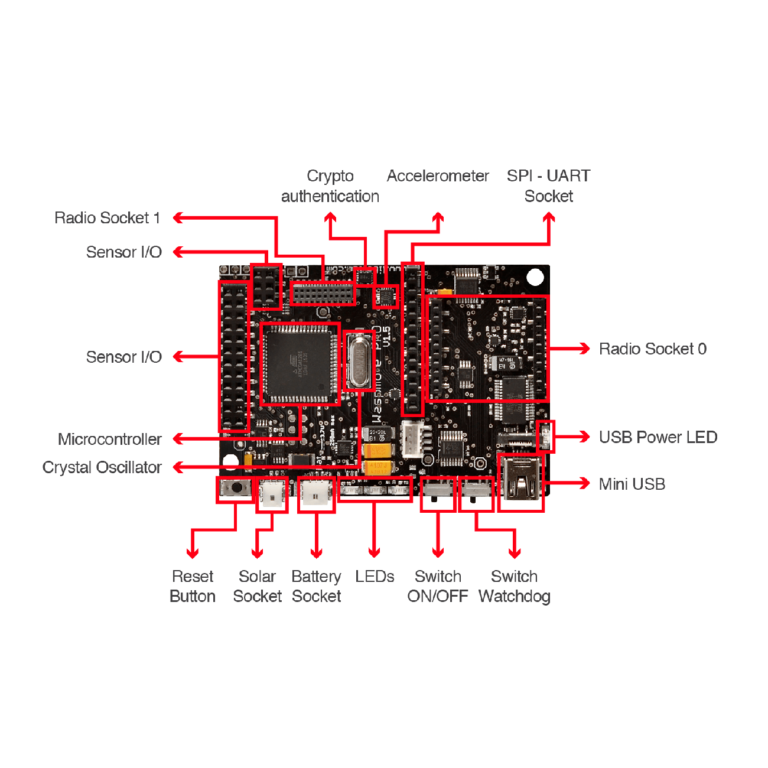 General Characteristics
Power consumption
On: 17 mA
Sleep: 30 µA
Deep Sleep: 33 µA
Hibernate: 7 µA
Input / Output
7 analog inputs, 8 digital I/O
2 UARTs, 1 I2C, 1 SPI, 1 USB
Sensors embedded on board
Accelerometer: ±2g/±4g/±8g
Low power: 0.5 / 1 / 2 / 5 / 10 Hz
Normal mode: 50 / 100 / 400 / 1000 Hz
Electrical characteristics
Battery voltage: 3.3-4.2 V
USB charging: 5 V – 100 mA
Solar panel load: 6-12 V – 300 mA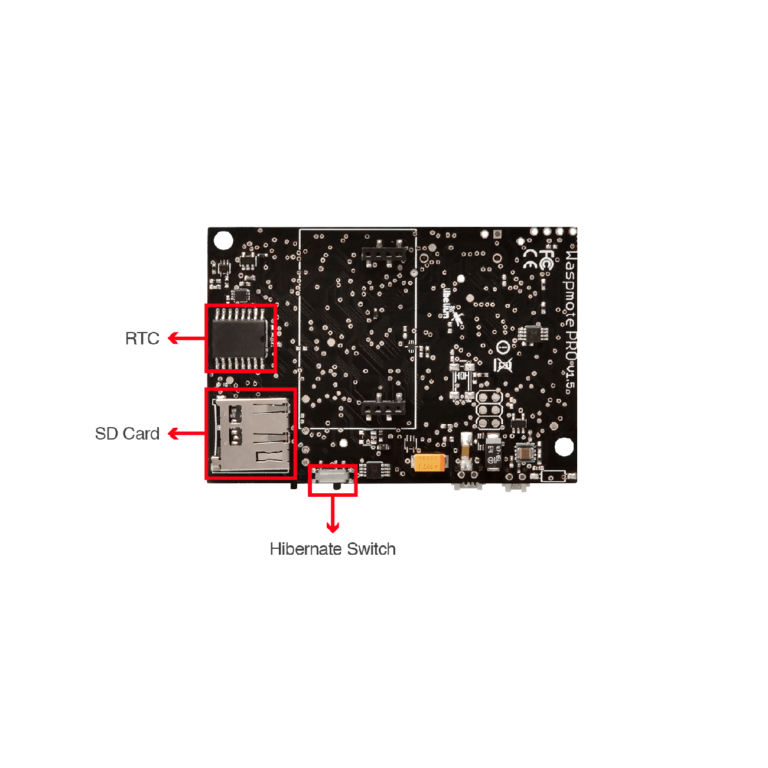 OTAP with GPRS / WiFi via FTP
The concept of Wireless Programming, commonly know as Programming Over the Air (OTAP) has been used in the past years overall for the reprogramming of mobile devices such as cell phones. However, with the new concepts of Wireless Sensor Networks, M2M and the Internet of Things, where the networks consist of hundreds or thousands of nodes, OTA is taken to a new direction, and for the first time it is applied using both mobile phone technologies such as GPRS and unlicensed protocols such as WiFi.
Benefits
Enables the upgrade or change of firmware versions without physical access.
Upgrades the new firmware by querying a FTP server which helps to keep battery life.
Enables to upgrade an entire network in few minutes
Steps
Waspmote queries the FTP server for a new program version
Checks if program name, path and version are correct
Downloads the new program
Reboots and starts with the new program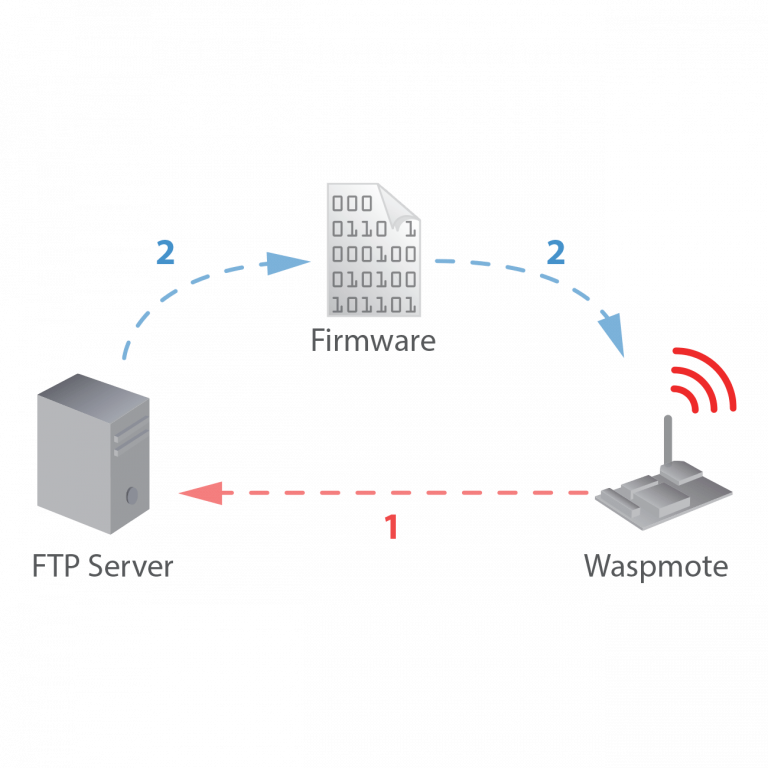 Topologies
Protocols which support FTP transmissions are directly connected to the Network Access Point
Radio modules supported
Storage System
Once the program is downloaded to Waspmote it is stored it in the 2 GB SD card.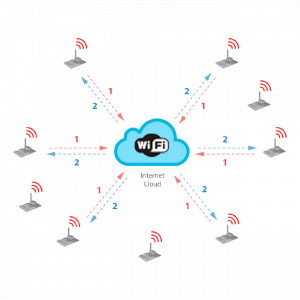 Meshlium OTA-FTP plug-in
Meshlium the gateway of the IoT network, hosts the FTP server inside. The user interface of Meshlium, called Manager System, features a plug-in which permits to configure this FTP server automatically by attaching the program binary file to be used.
Documentation
In order to know more about OTAP including how manage Meshlium to act as FTP server for the nodes of the network, download the OTAP guide from:
https://www.libelium.com/development/waspmote/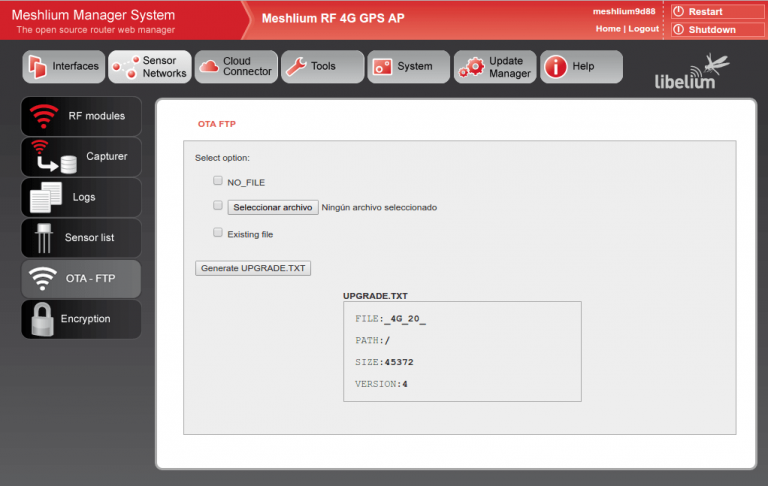 ↓ Choose your path to develop your IoT project ↓