IoT Solutions
Industry 4.0
Industrial Internet of things (IIoT) can transform the way industries work. It can create autonomous self-healing machines and enhance inventories using machine-learning. Industries can manage their supply chain using IoT devices and run the production cycle economically.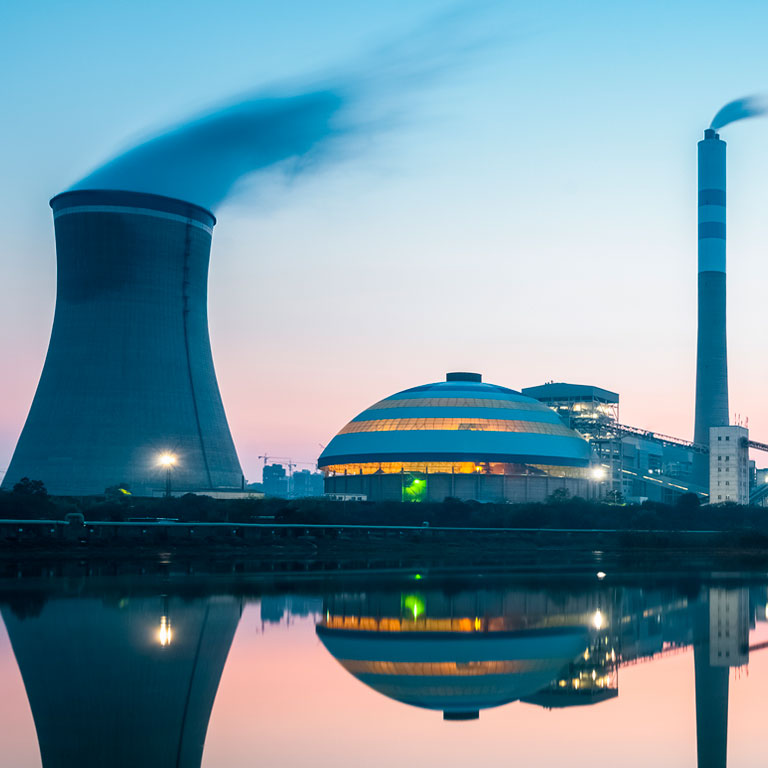 The challenge
The main challenge of the industry is to improve its competitiveness by reducing costs, optimizing productive processes while respecting compliance.
IoT Solutions for Industry 4.0
The manufacturing industry is a leader in the Internet of Things. There are many cases of actual IoT deployments that offer rapid return and enable manufacturers to realize digital transformations from several perspectives: efficiency, automation, customer-centricity, competitive benefits, and the advantages which are offered by using data across the manufacturing value chain and to tap into new revenue sources, a key aspect of Industry 4.0 in manufacturing.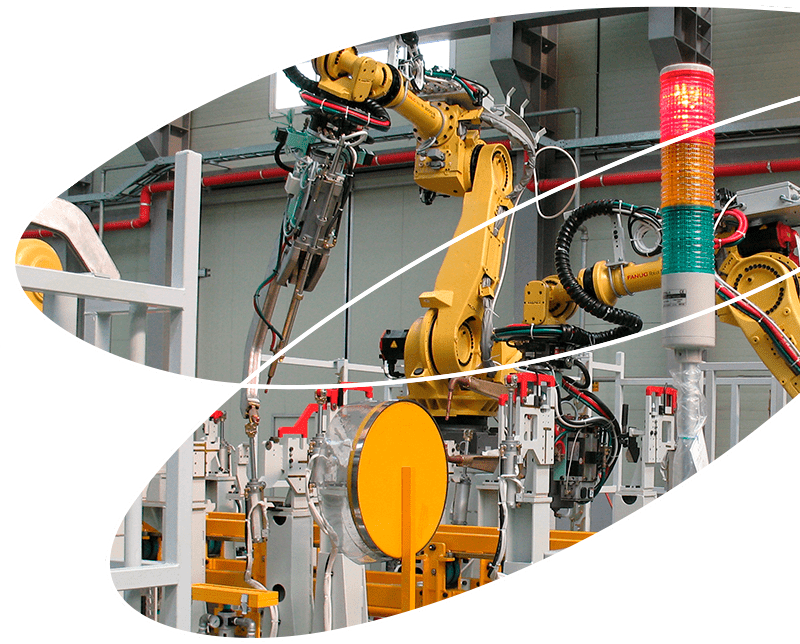 Applications of IoT technology for Industry 4.0
How the IoT contributes to achieving this goal:
Monitoring production processes to optimize and prevent failures
Detecting the structural health of the facilities
Controlling storage spaces
Improving security and surveillance systems
Tracking goods and controlling their condition for animal transport, feeding, frozen…
Controlling traffic and parking infrastructures
Managing the flow of people in places of great affluence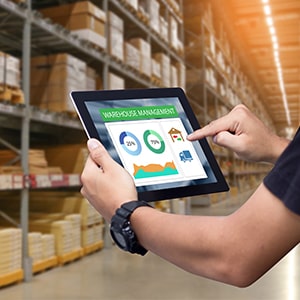 Inventory Management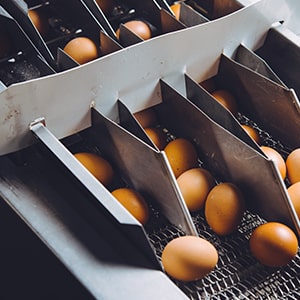 Quality Control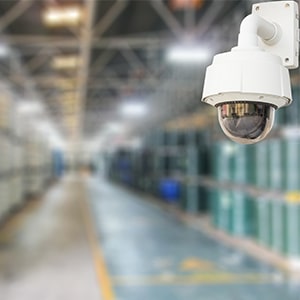 Enhanced Safety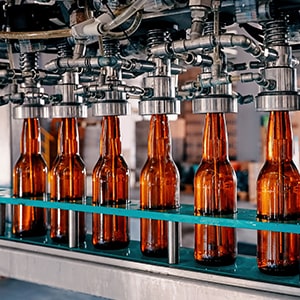 Smart Metering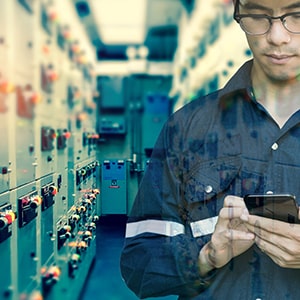 Predictive Maintenance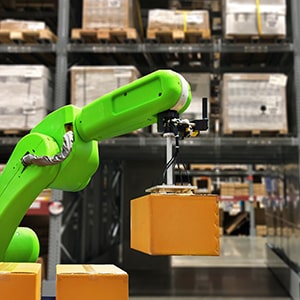 Smart Packaging
Benefits of IoT technology for Industry 4.0
Major benefit of IIoT: the path to improved productivity
Build a connected enterprise framework
Enable faster, more informed decision making
Gain an edge with better intelligence
Reap the benefits of IIoT-powered manufacturing intelligence
Optimize the potential of connected technology
What are the top benefits of IoT in manufacturing?
Operational effectiveness through operational intelligence
Ensuring safety and compliance
Increasing flexibility and agility
Industry 4.0 Products
Libelium brings over the Internet of Things to Industry 4.0 offering new applications for factory automation, automotive applications, industrial networking, building and infrastructure, transportation, energy applications, and even military uses.
The compatibility added with new industrial protocol modules and API libraries for Plug & Sense! Sensor Platform allows connecting to the Cloud sensor information from industrial devices.
Plug & Sense! can incorporate an Industrial Protocol module as a secondary communication option. This feature opens a wide variety of applications for industrial sensing and automation, military, automobile, vehicle tracking, or remote factory management.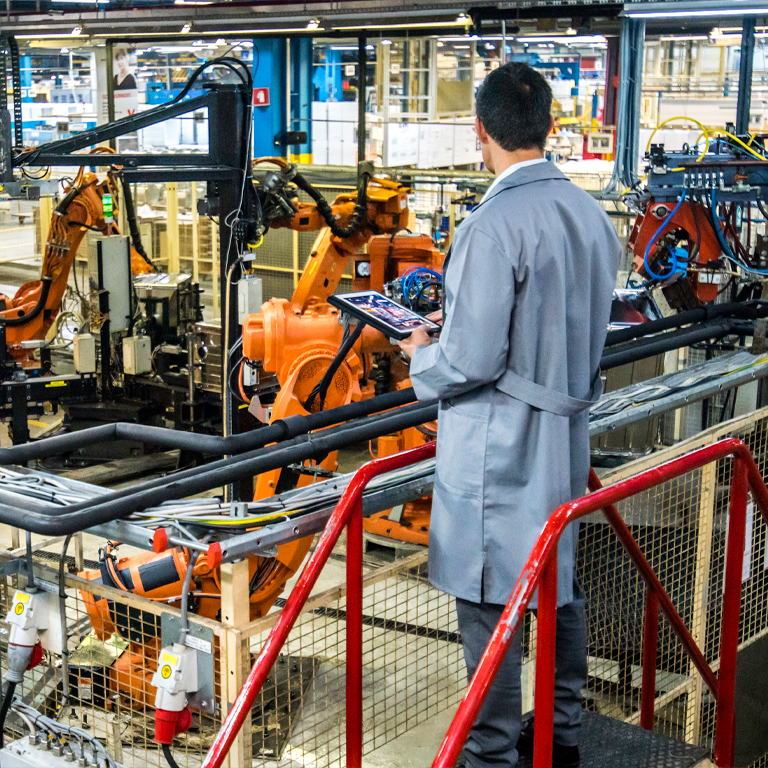 Features
The set of Industrial Protocol modules for Waspmote allows the user to interface with different industrial buses:
Waspmote allows to perform three main applications:
Connect any sensor to industrial bus
Waspmote can be configured to work as a node in the network, inserting sensor data into the industrial bus already present.
Waspmote can obtain information from more than 70 sensors currently integrated in the platform by using specific sensor boards (e.g: CO, CO2, temperature, humidity, acceleration, pH, IR, luminosity, vibration, etc).
This way, the sensor information can be read from any industrial device connected to the bus.
Add wireless connectivity to wired buses
Waspmote can be configured to read the information from the bus and send it to the Libelium IoT Gateway using any of the wireless radio modules available: 802.15.4, 868 MHz, 900 MHz, WiFi, 4G, Sigfox and LoRaWAN.
Models and applications
Plug & Sense! Industry 4.0
Plug & Sense! Industry 4.0, can operate in three types of situations. It can be used to connect any sensor to an existing industrial bus; it can also add wireless connectivity to wired buses or even connect industrial devices to the cloud. In any case, the aim is offering extremely flexibility and interoperability to any industry that need to send data from the productive process to the Internet with any wireless connectivity.
Top Applications:
Water, electricity, oil & gas meters.
Liquid level sensors.
Liquid or gas flow sensors.
Temperature sensors.
Distance, presence and proximity sensors ("laser", ultrasonic, photo-electric).
Weight sensors.
Pressure sensors.
Chemical sensors (CO2, O2, pH, etc).
Biological sensors (bacteria, etc).
Actuators (motors, pumps, PLCs, variable-frequency drives, relays, etc).
Noise & Air Quality in factories
Noise and air quality control in the surroundings of the factory.
Smart Environment enables the Air Quality Index (AQI) calculation, thanks to electro-chemical gas sensors providing extremely accurate ppm values and a high-end Particle Matter sensor.
Sensors available:
Temperature, humidity and pressure
Carbon Monoxide (CO) for low concentrations
Carbon Dioxide (CO2)
Oxygen (O2)
Ozone (O3)
Nitric Oxide (NO)
Nitric Dioxide high accuracy (NO2)
Sulfur Dioxide high accuracy (SO2)
Ammonia (NH3)
Methane (CH4) and Combustible Gas
Hydrogen Sulfide (H2S)
Particle Matter (PM1 / PM2.5 / PM10) – Dust 1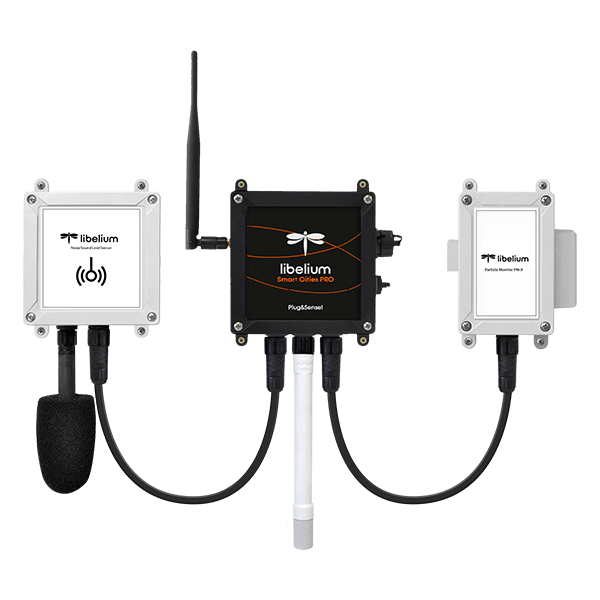 4-20 mA Current Loop
4-20 mA Current Loop | Plug&Sense! The applications for this Plug & Sense! model are focused on adding wireless connectivity to 4-20 mA devices and connecting them to the Cloud.
Applications:
Sensors and instruments
Remote transducers
Monitoring processes
Data transmission in industrial scenarios
The user can choose among a wide variety of standard sensors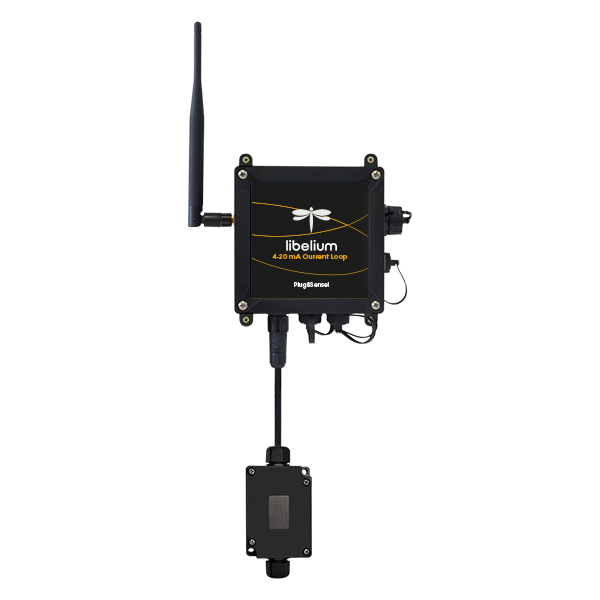 RS-485
Standard: EIA RS-485
Physical media: Twisted pair
Connector: DB9
Network topology: Point-to-point, Multi-dropped, Multi-point
Maximum devices: 32 drivers or receivers
Mode of operation: Differential signaling
Maximum speed: 460800 bps
Voltage levels: -7 V to +12 V
Mark(1): Positive voltages (B-A > +200 mV)
Space(0): Negative voltages (B-A < -200 mV)
Available signals: Tx+/Rx+, Tx-/Rx-(Half Duplex)Tx+,Tx-,Rx+,Rx-(Full Duplex)
Applications:
Industrial equipment
Machine to Machine (M2M) communications
Industrial Control Systems, including the most common versions of Modbus and Profibus
Programmable logic controllers
RS485 is also used in building automation
Interconnect security control panels and devices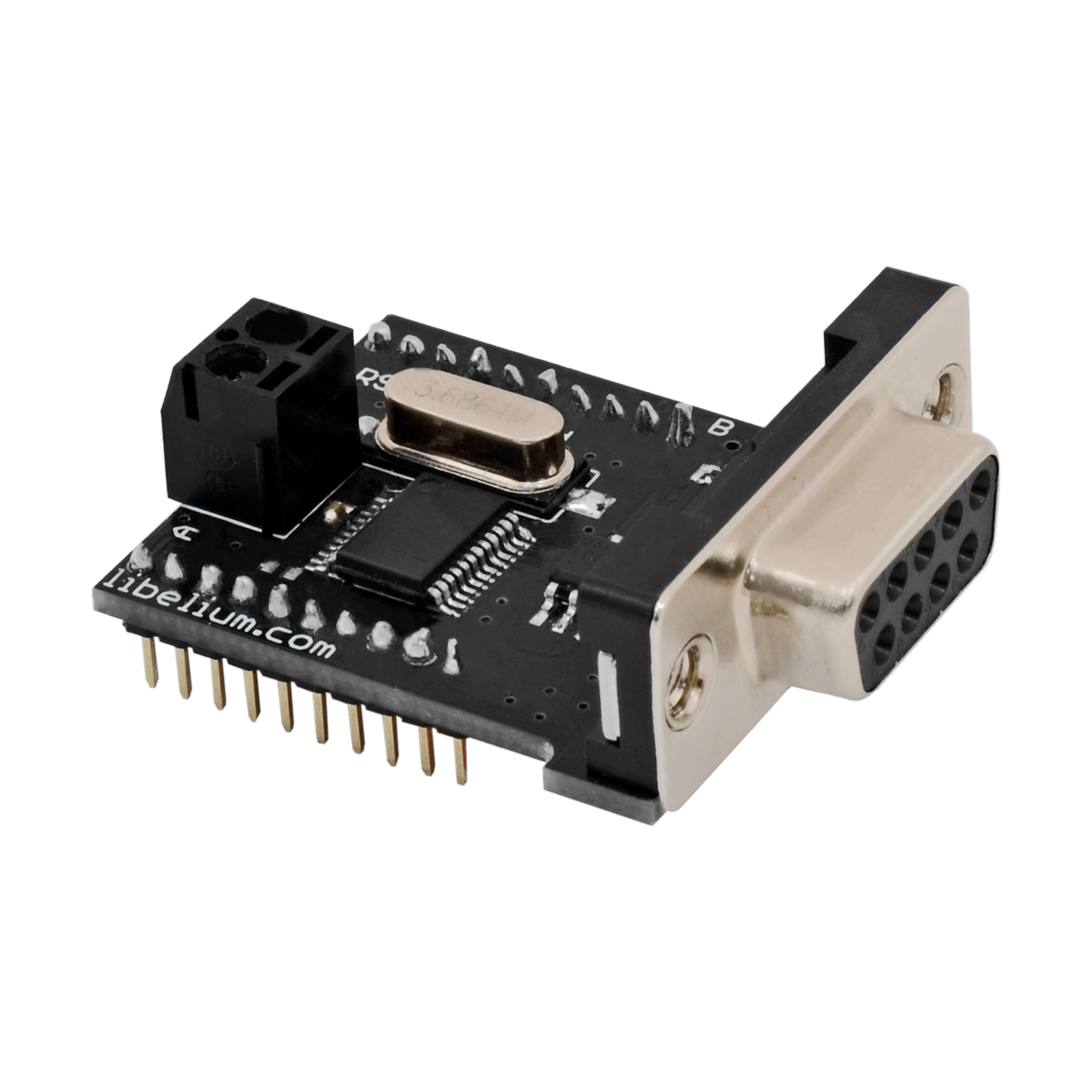 CAN Bus
Standard: ISO 11898
Cabling: Twisted Pair
Connector: DB9
Network topology: Multimaster
Speed: 125 to 1000 Kbps
Signaling: Differential
Voltage levels: 0-5V
Signals: Half Duplex
Applications:
Automotive applications
Home automation
Industrial networking
Factory automation
Marine electronics
Medical equipment
Military uses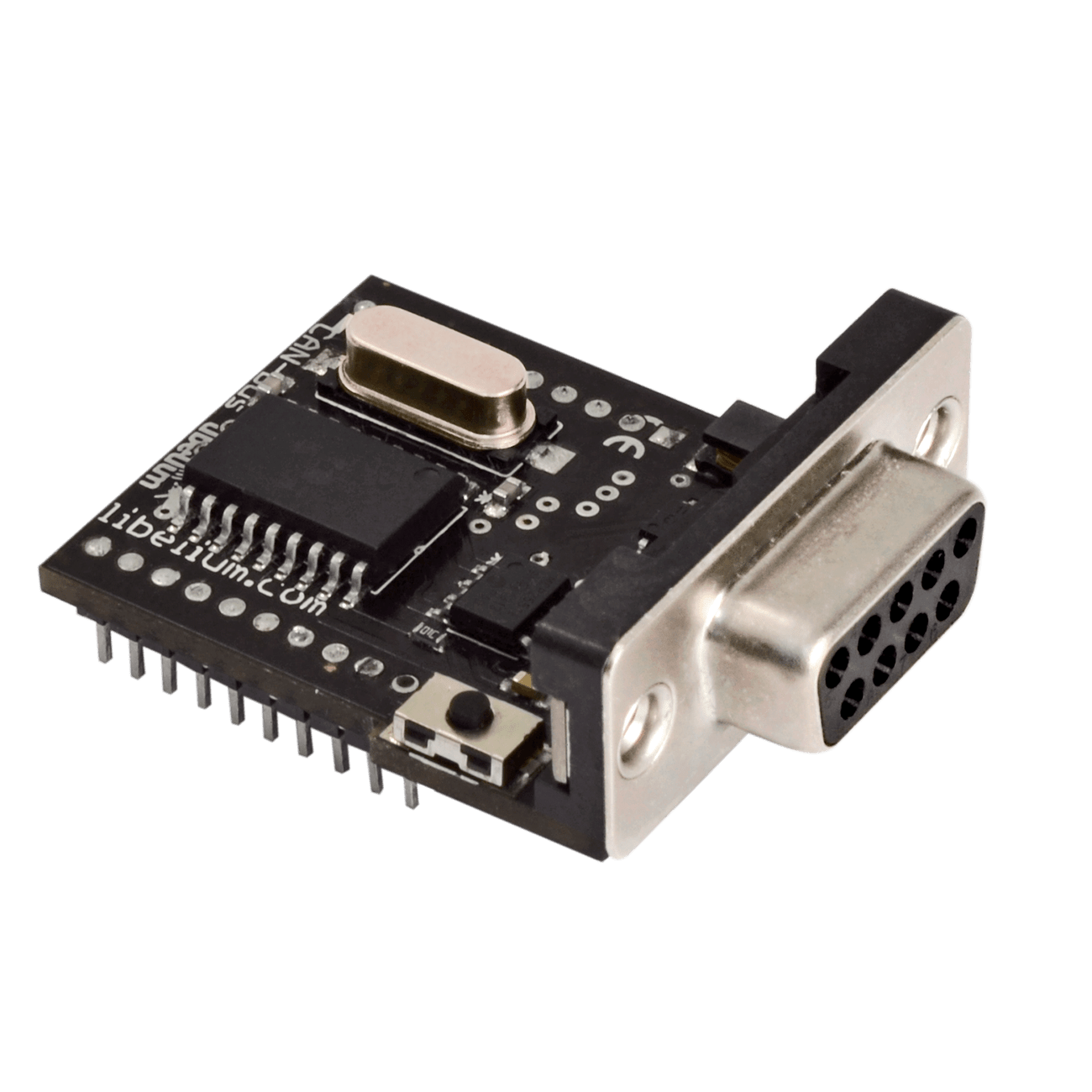 Modbus
The Modbus is a software library that can be operated physically on the RS-485 module.
Data area: Up to 255 bytes per job
Interface: Layer 7 of the ISO-OSI reference model
Connector: DB9 (RS-485 module)
Number of possible connections: up to 32 in multi point systems
Frame format: RTU
Applications:
Multiple master-slave applications
Sensors and instruments
Industrial networking
Building and infrastructure
Transportation and energy applications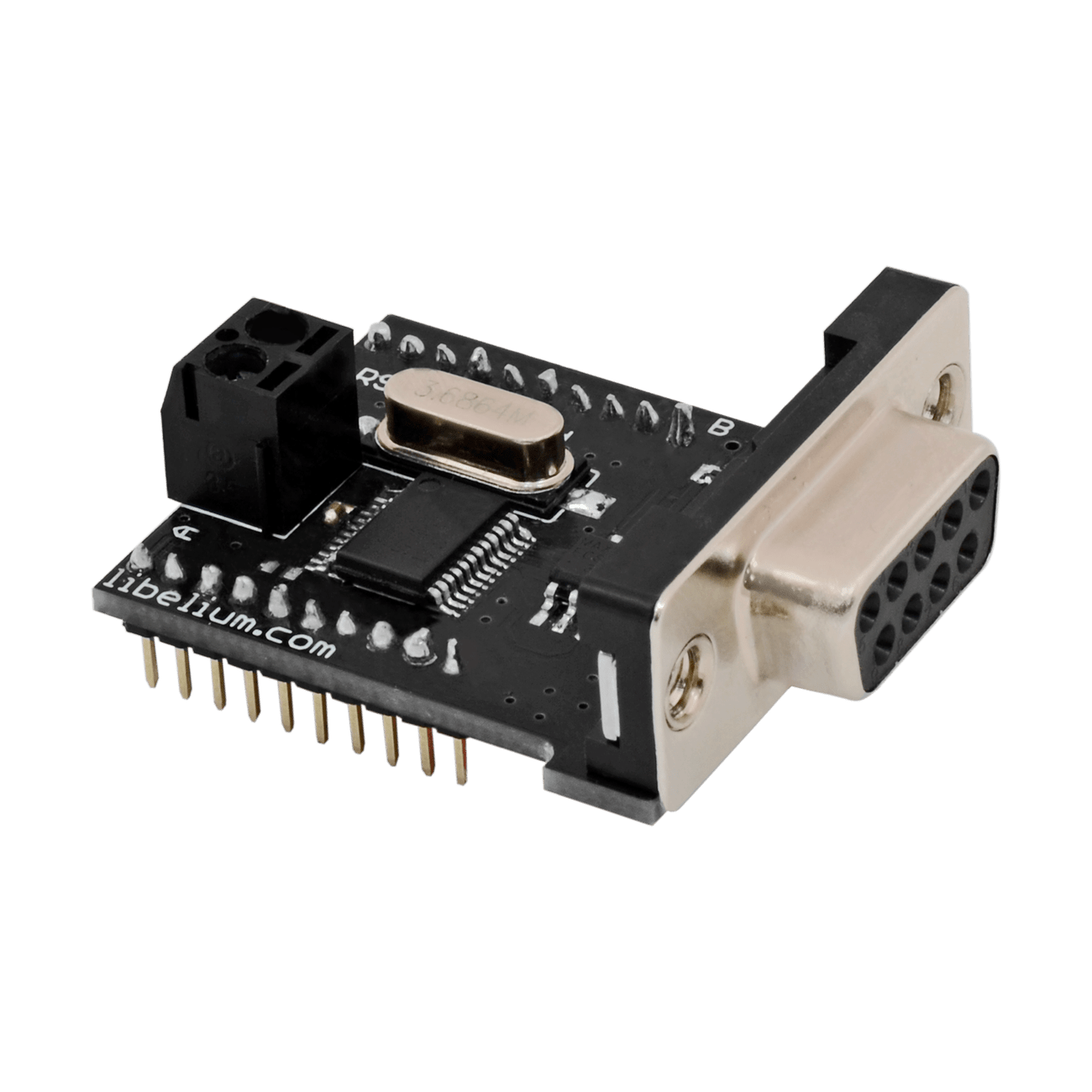 4-20 mA
Type: Analog
Media: Twisted Pair
No. of devices: 1
Distance: 900m
Supply: 5-24V
Applications:
Sensors and instruments
Remote transducers
Monitoring processes
Data transmission in industrial scenarios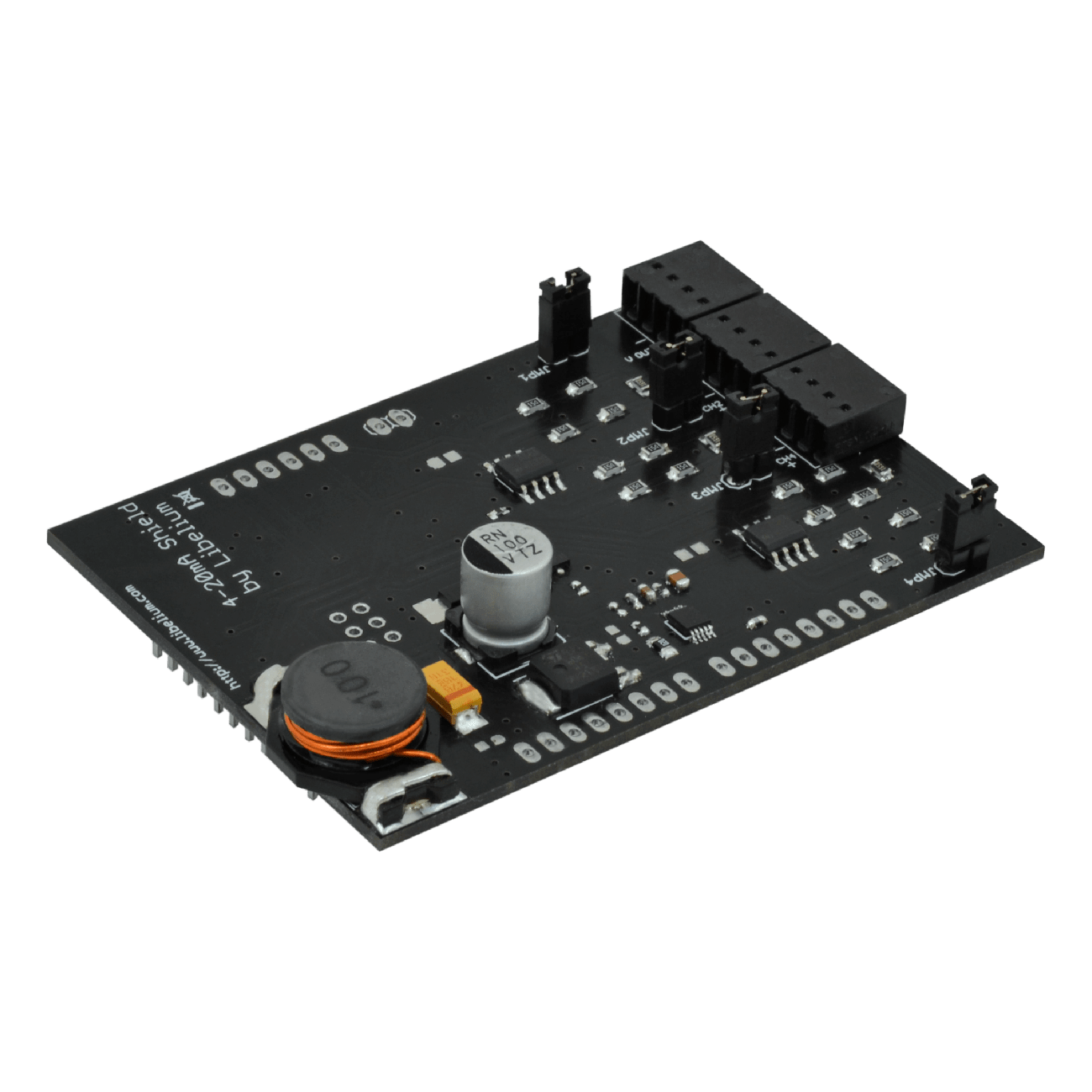 Small Tracker
Tiny, lightweight and ultra-rugged battery-powered GPS tracking device with up to 3 years of battery life for asset tracking and theft recovery.
Key features:
High-precision GPS/GLONASS tracking device
Weatherproof and ultra-rugged Nylon Glass IP67 housing with compact and ergonomic design
Powered by 3 x AAA batteries with up to 3 years battery life
Accelerometer for smart movement-based tracking
Cellular 2G (4G LTE-M/NB-IoT coming soon)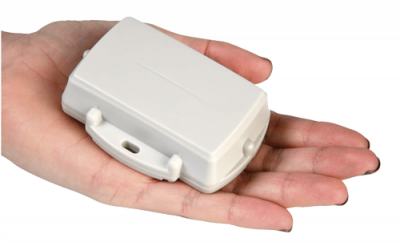 Medium Tracker
Compact, ultra-rugged, long-life battery-powered GPS tracking device that has been designed for tracking containers, trailers, skip bins, and other assets where super-long battery life is required without sacrificing the frequency of updates and performance.
Up to 7 years battery life for long-term asset tracking, theft recovery, and more.
Key features:
High-precision GPS/GLONASS tracking device
Weatherproof and ultra-rugged IP67 Nylon Glass Housing with compact and ergonomic design
Powered by 3 x AA Batteries with up to 7 years battery life
Compatible with LTC Batteries for tracking in extreme temperatures
Built-in Battery Meter for remote Battery Life Monitoring and Remaining Life Predictions
Accelerometer for Smart Movement Based Tracking
Cellular 2G (4G LTE-M/NB-IoT coming soon)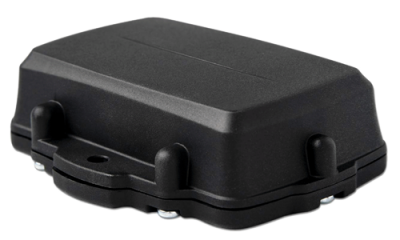 Air Quality Station
The new Air Quality Station allows the monitorization of the AQI to control pollution at cities and industries.
Main features:
Measurement of the main air quality parameters: PM, CO, NO2, NO, O3, SO2
Maximum accuracy thanks to cutting-edge hardware and machine learning algorithm
Removable sensor cartridge for quick sensor exchange
Communication via 4G and LoRaWAN
Real-time data visualization via the Cloud
Multiple cloud compatibility: send data to any of the
Libelium Bridge compatible clouds
Robust, handy, and user-friendly
Compatible with high-quality laboratory metrology sensors
WasteWater Quality
Smart Water Xtreme for wastewater quality measurement in industrial environments.
All sensors/probes incorporate calibration inside. Very low power consumption. Sleep mode available. Robust sensor probes: PVC and stainless steel. 5-6 bar pressure resistance.
Optical and anti-fouling systems require less maintenance.
Fouling effect occurs when there is organic materials in the water. It creates a "bio-film" which adheres to the probes and provokes wrong measurements → quality decreases
A variety of mounting accessories for each sensor are available to the customer, to be placed in pipes or tanks.
Protective wildlife accessories are also available.
Sensors available:
Optical dissolved oxygen and temperature (OPTOD)
Titanium optical dissolved oxygen and temperature(OPTOD)
pH, ORP and temperature (PHEHT)
Conductivity, salinity and temperature (C4E)
Inductive conductivity, salinity and temperature (CTZN)
Turbidity and temperature (NTU)
Suspended solids, turbidity, sludge blanket and temperature (MES5)
COD, BOD, TOC, SAC254 and temperature StacSense, 2 mm path
COD, BOD, TOC, SAC254 and temperature StacSense, 50 mm pathRadar level
VEGAPULS C21
Temperature, Humidity and Pressure
Luminosity (Luxes accuracy)
Ultrasound (outdoor IP67)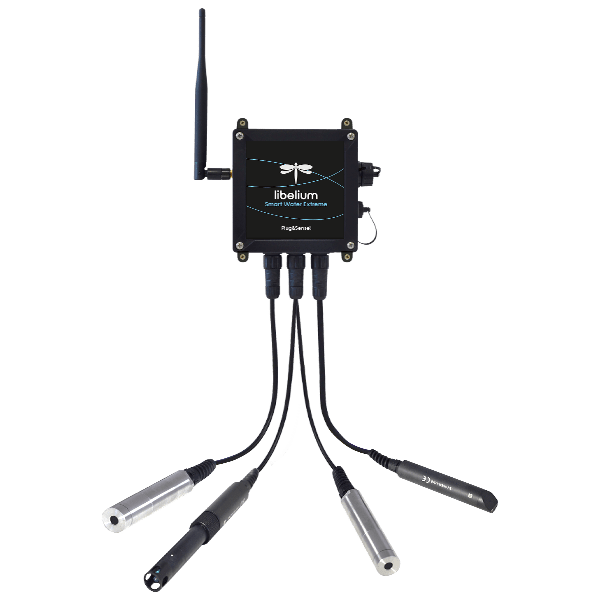 Industry 4.0 Success Stories
Contact us
If you want more info about Industry 4.0 applications