Santiago has won the Aire Limpio Awards among cities with less than 100,000 inhabitants for its work in maintaining and improving air quality. Thanks in great part to the TRAFAIR project in which Libelium's technology is an integral element. Santiago de Compostela has installed the Smart Environment PRO Plug&Sense! IoT platform with pollution detectors for measuring NO2, CO, and O3 as the main road traffic-related air pollutants.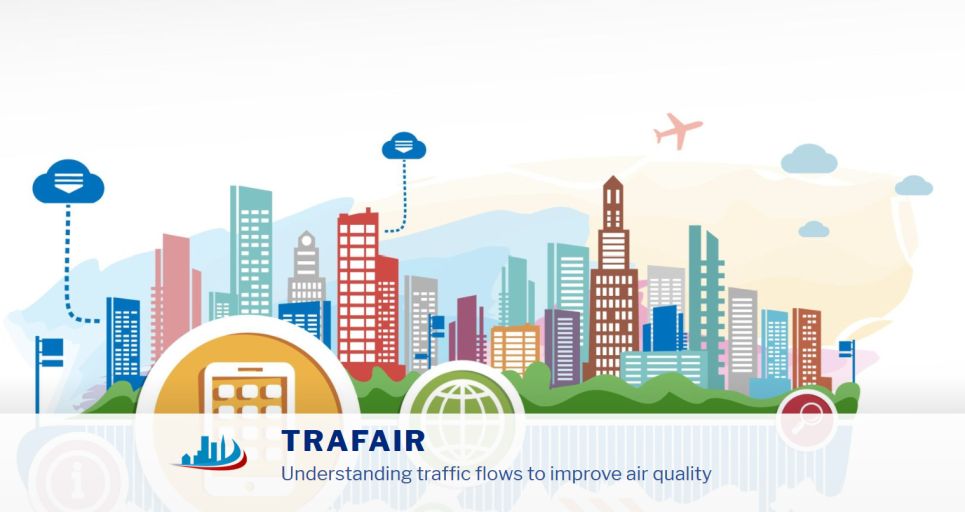 The jury have highlighted the scientific rigor of the project, the use of new technologies, and the development of innovative and sustainable services to produce new robust and reliable information.
They also highlighted the valuable and pioneering generation of knowledge that arises from the cooperation between public administrations and universities in Spain and Italy, as stated in the candidacy of the Galician city council.
This is important because the Trafair project involves many parts (including the Libelium Smart Environment PRO sensors) and the designers have intelligently solved the challenge of receiving heterogeneous data from different devices and sensors by designing a data warehouse that receives the dataset and processes unifying the measurements and sharing all data consistently. Also, the dissemination of the data generated by the air quality sensors and the models is shared for consultation and exploitation following the open-source philosophy of the project.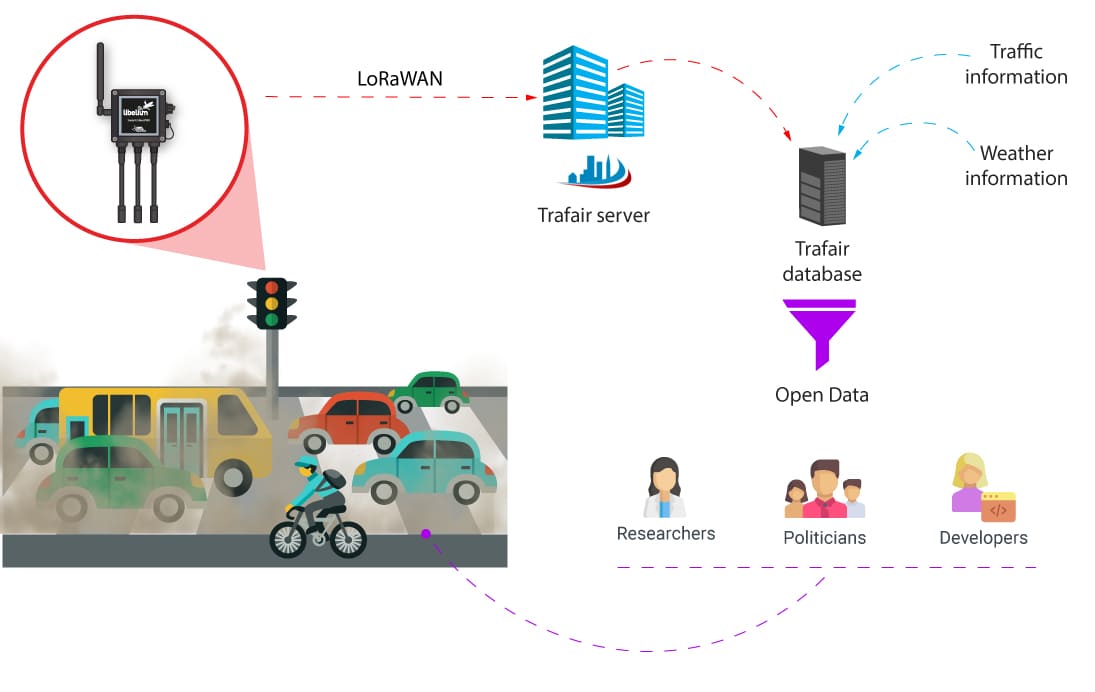 Both the Mayor of Santiago, Xosé Sánchez Bugallo, and the Councillor for the Environment, Mila Castro, expressed their gratitude for the award and the recognition it represents for the municipal effort in improving air quality in the municipality. The councillor recalled that thanks to the TRAFAIR program, air quality sensors are being installed in the areas with the greatest traffic intensity. This will provide real-time images of air conditions at times of increased traffic congestion, to determine better and more efficient management of the flow.
The Aire Limpio Awards aim to encourage cities to take action in reducing pollution and its impact.
Poor air quality is the leading environmental cause of premature death among EU citizens, according to the latest report from the European Court of Auditors (ECA). With 9 out of 10 EU citizens living in urban environments breathing air that exceeds the pollution limits set by the World Health Organisation (WHO).