Libelium today announced the availability of a new Smart Lighting solution for Smart Cities deployments based on the modular Waspmote Plug & Sense! wireless sensor network platform.
Measuring ambient light (luminosity) with a new set of directionable sensor probes, Libelium's Smart Lighting device also includes temperature and humidity sensors and is capable of monitoring conditions inside buildings or in tunnels, and outside, in the streets.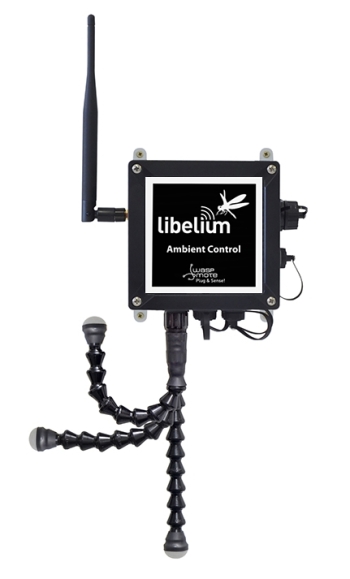 "Smart Lighting is one of the key Smart Cities applications," said David Gascón, CTO of Libelium. "It allows municipalities to save money and energy by dimming lights during low traffic hours and to enhance security by lighting dark areas when people are passing."
Sensor accuracy: can measure precise light intensity information ranging from 0.1 to 40,000 lux. What makes it able to detect sunrise, sunset or small variations in cloud appearance and trigger actions for smart control of lighting
Directionable sensor probe to be easily adjusted in the desired direction, even pointing directly to the sky, for the best accurate results
Device combines a broadband photo-diode to detect visible + infrared light; and an infrared-responding photo-diode on a single CMOS integrated circuit to provide a near-photopic response over an effective 20-bit dynamic range, with 16-bit resolution
High sensitivity is appropriate for indoor and outdoor use; capacity for real-time monitoring response makes Libelium's Smart Lighting solution attractive for use in Smart Cities, intelligent buildings and security systems.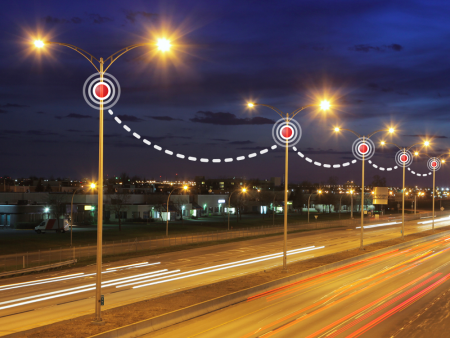 The Waspmote Plug & Sense! platform is designed for quick deployment of Smart City sensor applications, featuring devices that are pre-configured to create services such as Smart Parking or Smart Environment, directly out of the box. Sensor probes may be added to the device or replaced without having to uninstall the mote itself, keeping maintenance costs low for a scalable and sustainable solution.
For more information on Smart Lighting go to the Waspmote Plug & Sense! section.