Next 5/11 you are invited to the II National Forum # MoveON5G organized by the Observatorio Nacional de 5G (ON5G). In the digital event, speakers will analyze the possibilities offered by 5G technology in digital transformation and economic reactivation.
The table title "The Role of 5G in the economic reactivation" will last 45 min and will be composed as follows:
Moderator:
Eduard Martín, CIO and Director of the 5G program at MWCapital and CEO of 5G Barcelona
Participants:
Maite Arcos, General Director of Telecommunications and Management of Audiovisual Communication Services
Luis Manuel Díaz de Terán López, Director of the Telecommunications and Services Division at Altran Spain
Alicia Asín, CEO of Libelium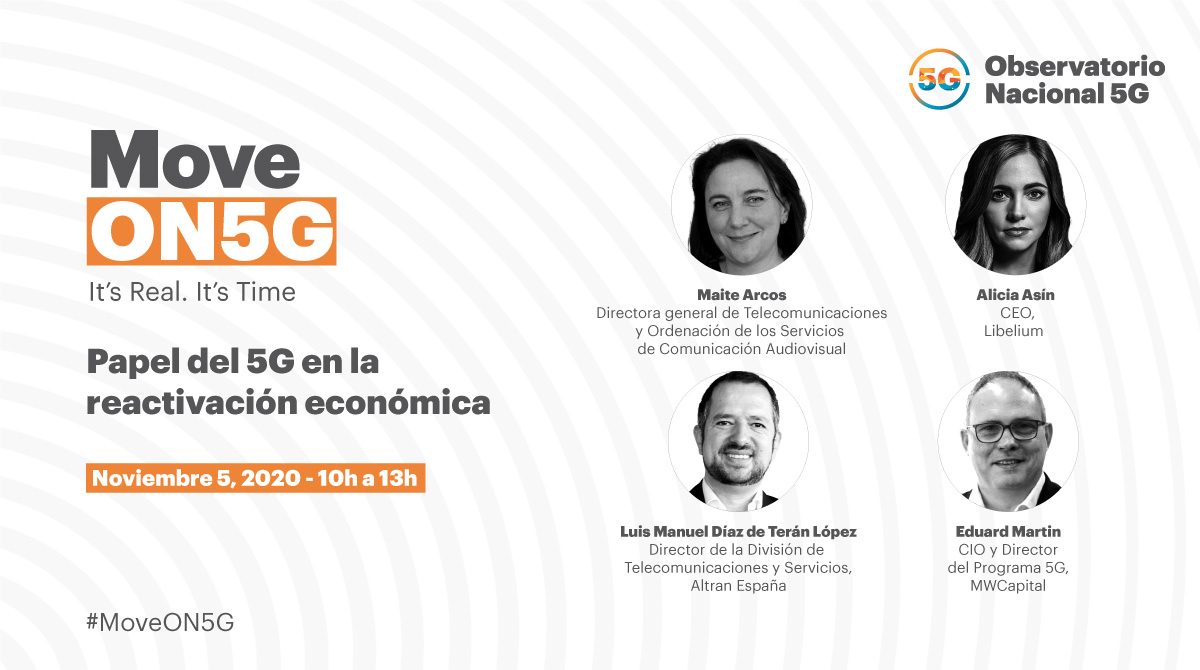 The experts will emphasize the economic reactivation after the COVID-19 crisis, reviewing the implementation status and analyzing the first commercial experiences of 5G.
With the interest in complying with safety regulations, this time we will hold the event online.
Registration: on5g.es/agenda/move-on5g