Plug & Sense!, the professional wireless sensor platform, adds compatibility with industrial protocols RS-232, RS-485, CAN-Bus, Modbus and 4-20mA..
Libelium brings over the Internet of Things to Industry 4.0 offering new applications for factory automation, automotive applications, industrial networking, building and infrastructure, transportation, energy applications and even military uses. The compatibility added with new industrial protocol modules and API libraries for Plug & Sense! Sensor Platform allows connecting to the Cloud sensor information from industrial devices.
The new modules support the most widely used industrial communication network protocols such as RS-232, RS-485, CAN Bus, and Modbus, used for process as varied as industrial automation, building automation and automobile applications, for sensor network capability in remote or factory floor environments. In conjunction with the new modules, Libelium has released an special Plug & Sense! model to connect 4-20 mA sensors (current loop), the most commonly deployed in industrial environments.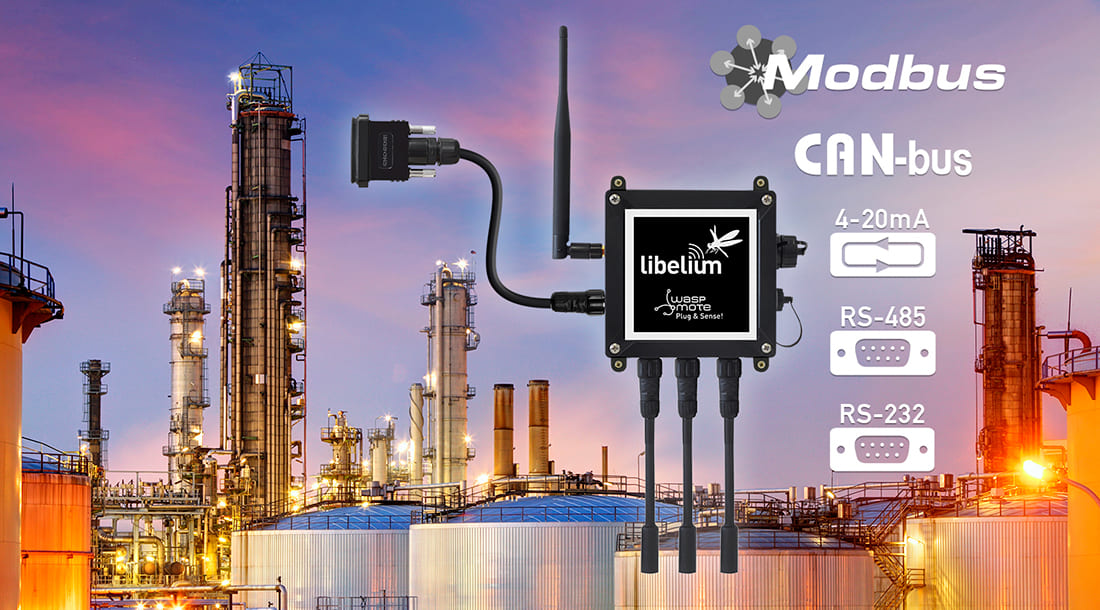 "Interoperability, reliability and scalability are invisible assets required in any IoT project for industrial environments. In this sense, we are providing solutions to approach the capabilities of our multi protocol wireless sensor platform to industrial devices", says David Gascón, CTO at Libelium.
Plug & Sense! along with the new Industrial Protocols modules allows to perform three main applications:
1st Connect any sensor to an existing industrial bus.
Plug & Sense! can be configured to work as a node in the network, inserting sensor data into the industrial bus already present. Plug & Sense! can obtain information from more than 120 sensors currently integrated in the platform by using specific sensor boards (e.g: CO, CO 2 , temperature, humidity, acceleration, pH, IR, luminosity, vibration, etc). This way, the sensor information can be read from any industrial device connected to the bus.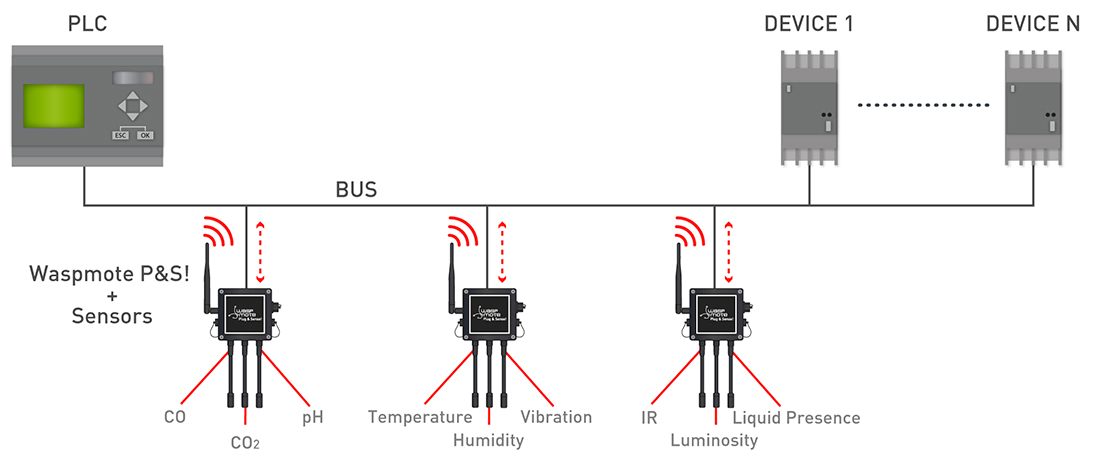 2nd Add wireless connectivity to wired buses.
Plug&Sense! can be configured to read the information from the bus and send it to the Libelium IoT Gateway using any of the wireless radio modules available: 802.15.4, 868 MHz, 900 MHz, WiFi, 4G, Sigfox and LoRaWAN.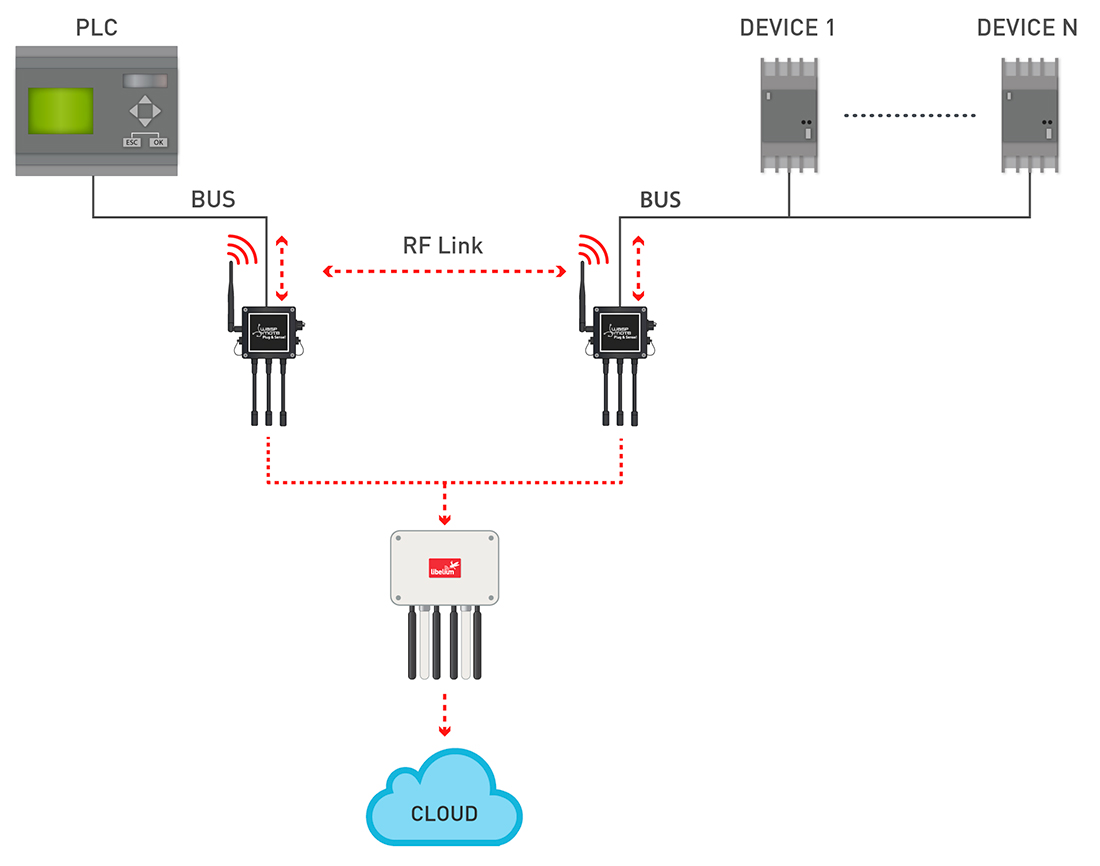 3rd Connect industrial devices to the Cloud.
Plug & Sense! can be configured to read the information coming from the bus and send it via wireless directly to the Cloud using WiFi or 4G radio interfaces.

Libelium covers hundreds of IoT applications with the professional platform Plug & Sense! that includes 120 sensors for Smart Water, Smart Environment, Smart Cities, Smart Agriculture, Smart Parking, etc. Libelium platform is fully certified with CE (Europe), FCC (US), IC (Canada), ANATEL (Brazil), RCM (Australia), PTCRB (US) and AT&T (US) and is able to operate with the following communication radios: LoRaWAN, Sigfox, WiFi, 4G, 802.15.4 / ZigBee, 868 / 900 RF.
The industrial protocols cables for Plug & Sense! come with a robust DB9 waterproof connector perfect to connect even in outdoor environments. For the 4-20mA sensor board is used the standard sensor probe connector. Besides, users can select from a wide range of communication protocols as Plug & Sense! can operate with the 4G and WiFi connectivity modules for broadband required projects or use low power and wide area radios like 802.15.4, LoRaWAN or Sigfox.
More information at:
More information at:
For more information about our products contact the Libelium Sales Department.
Buy our IoT Kits at The IoT Marketplace!
The IoT
Marketplace
Buy off-the-shelf
IoT kits