Libelium enlarges its LoRaWAN wireless connectivity in LATAM and Asia-Pacific areas to Waspmote, Plug & Sense! and Smart Parking sensor devices. The Internet of Things company includes new coverage to its wireless sensor network with LoRaWAN AS 923 MHz band.
Libelium reaffirms its commitment to interoperability with a great array of connectivity options for the IoT. The company continues maintaining its focus in LPWAN radio protocols in response to the increasing demand for low-energy, long-range and cost-efficient IoT connectivity.
"This is one more necessary step to achieve universal IoT access. This year 2018, the number of countries covered by Libelium platform with LoRaWAN connectivity has risen exponentially. The company has added coverage for countries such as China and India, where the IoT is currently having a great expansion, with very positive expectations in the near future", states David Gascón, Libelium CTO.
In fact, the IoT market in China reached more than $146 billion last year, and is expected to maintain rapid growth in the next few years. A report, titled the Annual IoT Industry Development Report of China, estimated that the nation's IoT market will hit $216 billion by the end of this year.
This new LoRaWAN coverage will speed up market adoption of the Internet of Things for smart cities environment, pollution, agriculture precision, water quality and smart parking projects in these areas.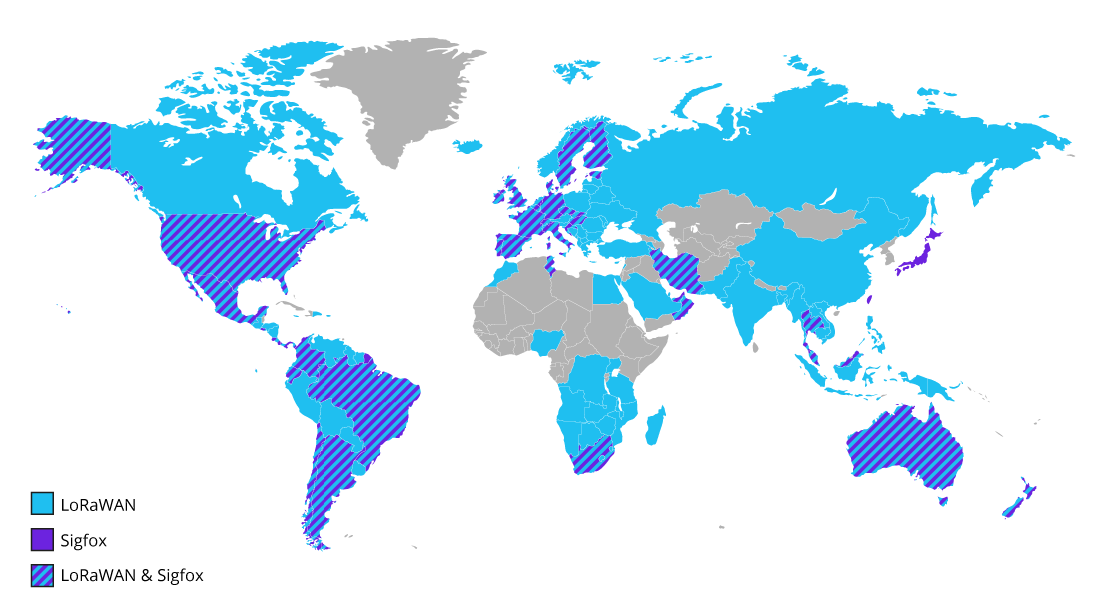 Libelium's Wireless Sensor Platform LPWAN Coverage
The new AS 923 MHz band module comes to join Libelium IoT sensor platform to the following countries: Australia, Bolivia, Brunei, Cambodia, Chile, China, Costa Rica, Ecuador, Guatemala, Hong Kong, Indonesia, Laos, Malaysia, New Zealand, Pakistan, Panama, Paraguay, Peru, Salvador, Singapore, Taiwan, Thailand, Uganda, Uruguay and Venezuela.*
This update provides added value to Libelium's wireless sensor platform, joining forces with the previous radios in catalog: IN 865-867, AU 915-928, EU 863-870 and US902-928. Following this release, Libelium IoT Sensor Platform is ready to use LoRaWAN connectivity in many countries in America, Asia, Europe and Oceania.
*Some countries can use more than one radio. Please check LoRaWAN Networking Guide to know more.
Updated kits at The IoT Marketplace with coverage for LATAM and Asia-Pacific
For more information about our products contact the Libelium Sales Department.
More info:
Discover our LoRaWAN Kits at The IoT Marketplace.
The IoT
Marketplace
Buy off-the-shelf
IoT kits