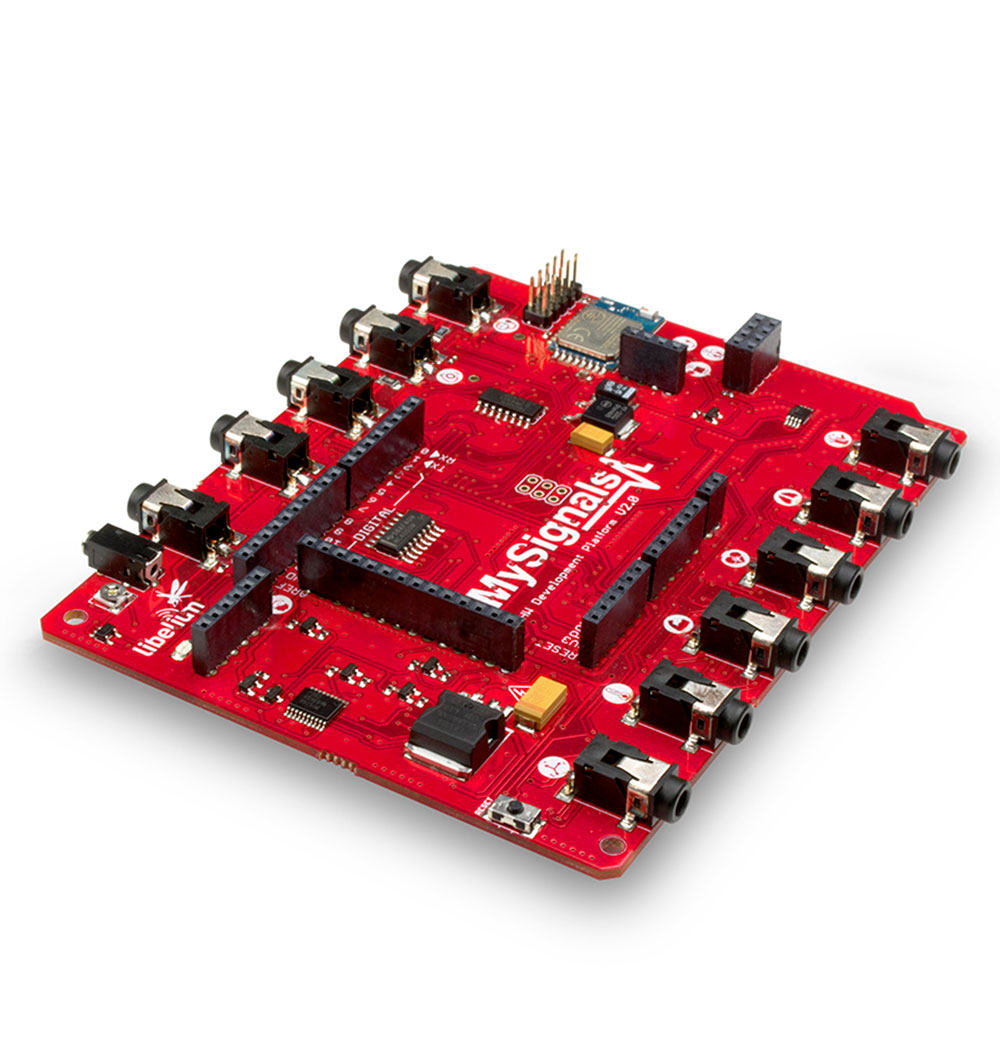 The project "Smart m-Health Application for Pregnancy Care Using Body Area Networks" developed with MySignals eHealth platform won the Most Innovative Project award at the 2nd International Saudi Health Informatics Conference (ISHIC) 2017 in Riyadh, Saudi Arabia.
Hypertensive disorders and gestational diabetes are the most common diseases during pregnancy. Hypertension causes about 10% of maternal deaths and gestational diabetes has an incidence rate of 9,2%. Remote patient monitoring can help in early detection of risk situations. Mobile devices have a great potential in providing healthcare to pregnant women and can assist in monitoring their health remotely.
A group of students of Princess Nora University in Saudi Arabia have proposed a system for pregnancy care using MySignals, the development platform for medical devices and eHealth applications created by Libelium.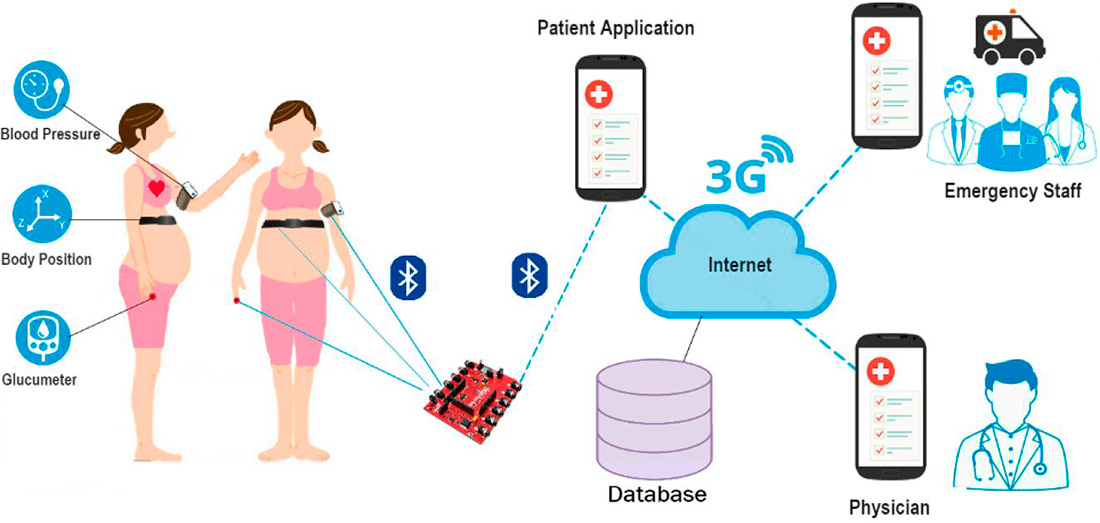 Smart m-Health Application for Pregnancy Care Using Body Area Networks project diagram
The complete system includes MySignals HW system and mobile application GluPre, which alerts patients to take measurements at specific times. Information is send via Bluetooth from sensors to MySignals platform and from MySignals platform to the GluPre mobile application.
Mobile application layout
The application monitors blood sugar as well as blood pressure levels of pregnant women using wireless sensors:
Glucometer BLE sensor
Blood pressure BLE sensor
MySignals Blood Pressure and Glucometer BLE sensors
The software application uses decision based tree classification algorithms to better identify risks helping the physician in decision-making process during patient appointment and to prevent emergency situations.
For more information about our products contact the Libelium Sales Department.
More information:
For technical details on MySignals HW: MySignals HW – eHealth and Medical IoT Development Platform for Arduino
References:
Project supervised by Dr. Nagwan Abdel Samee.
Students: May Nasser Al-Hajri (project leader), Manal Ali Al-Shamrani, Ghadeer Ibrahem Al-Koblan, Amal Mohammed Al-Qahtani and Wejdan Saleh Al-Zahrani.
Discover more about MySignals at my-signals.com