MySignals, Libelium eHealth development platform, has been one of the twelve winners of the Gifted Citizen Prize. The Awards Gala took place along Ciudad de las Ideas event that celebrated its ninth edition between November 18 and 20 in the city of Puebla, Mexico.
The Gifted Citizen initiative sprang from the International Festival of Bright Minds, La Ciudad de las Ideas, with the mission of supporting positive changes in the lives of millions of people around the world in the next years. Gifted Citizen accepts high impact projects grouped under the following categories:
Scientific Innovations.
Technological Inventions.
Educational, ecological, and/or social transformations.
Meaningful contributions to arts and culture.
Inducement of sustainable economic development and of socially responsible entrepreneurship.
Defense and promotion of human, cultural, and social rights.
<br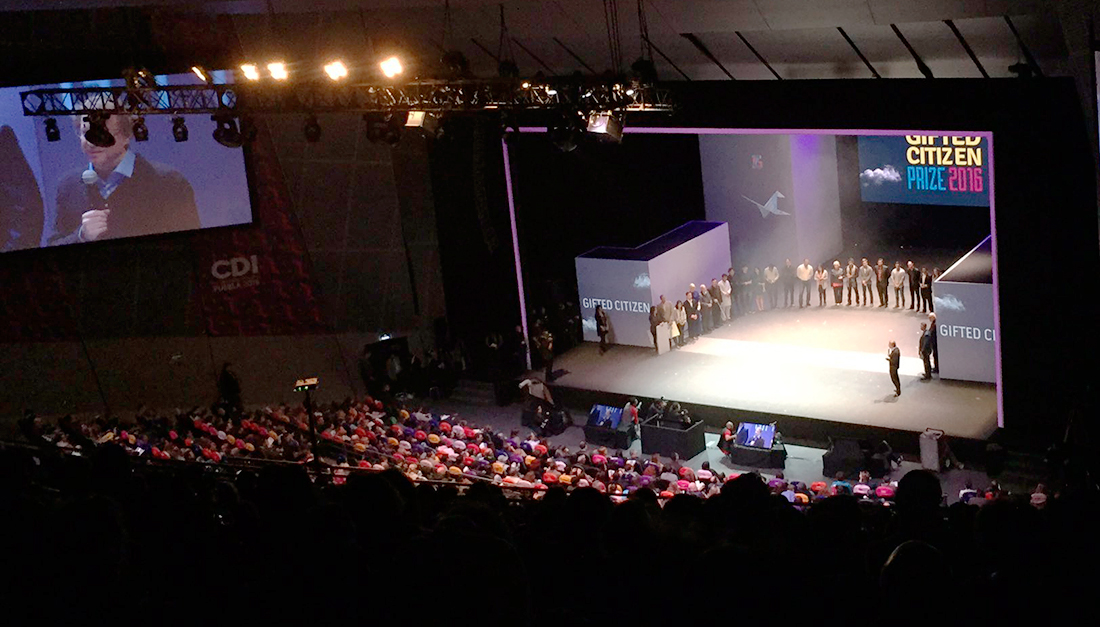 Gifted Citizen Prize awarded at Ciudad de las Ideas Puebla 2016
MySignals' aim is improving the future of health services to cover one of the main challenges of the century: enhancing the universal accessibility to a healthcare system for more than 2 billion people worldwide. This means that approximately a third of worldwide population can not access to an early diagnosis when the first symptom is detected.
The reason is that the healthcare system, the monitoring and diagnosis devices are expensive. The eHealth platform has reduced the cost 100 times in comparison to a hospital Emergency Observation Unit and is is portable in a small suitcase to be distributed anywhere.
Libelium CTO, David Gascón, presented MySignals application and its main features as a winner of Gifted Citizen Prize. He expressed his gratitude to the organization for including the eHealth development platform in such prestigious award: "It is great to be one of the 12 winner projects of the Gifted Citizen contest from entrepreneurs coming all around the world".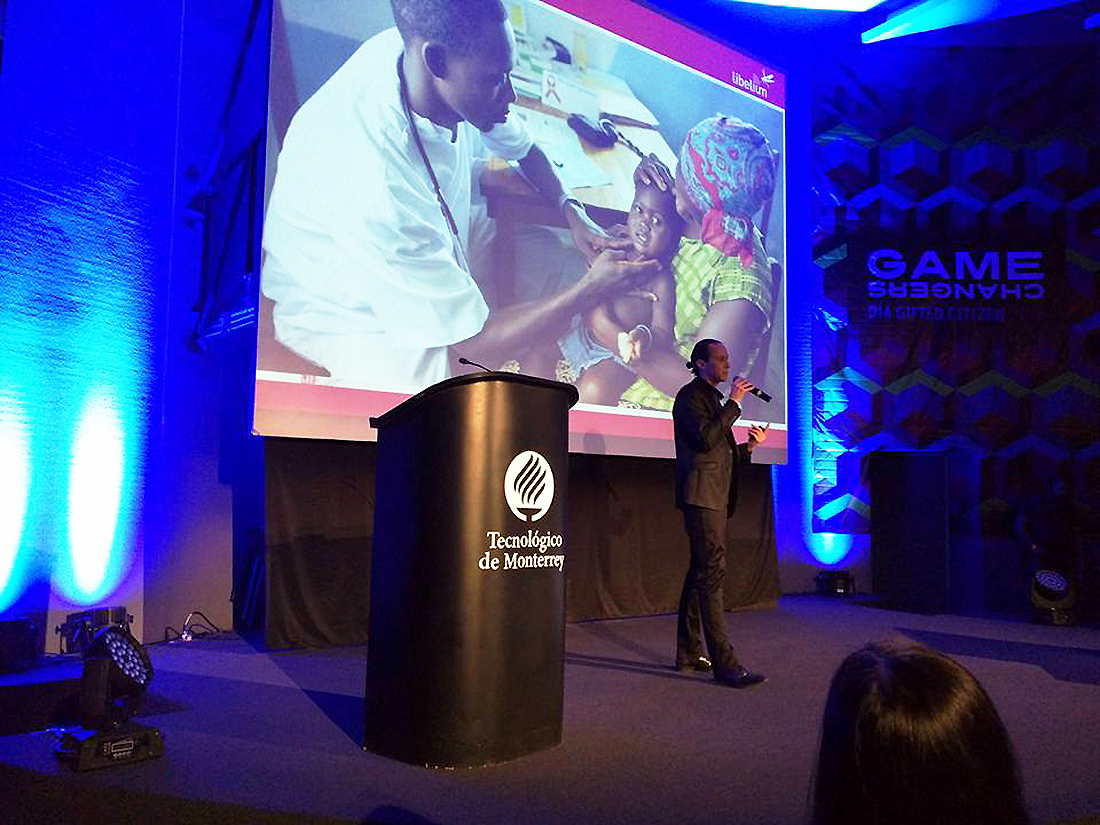 David Gascón presented MySignals main features at Ciudad de las Ideas
This international prize honors the passions of those that seek to develop real solutions to humanity's most pressing issues. Those that are recognized as Gifted Citizen awarded are celebrated for their ability to defy contemporary paradigms and generate pragmatic answers to the most urgent global needs.
More information at: MySignals Technical Guide.
For more information about our products contact the Libelium Sales Department.
Buy the Libelium MySignals Kit at The IoT Marketplace!
The IoT
Marketplace
Buy off-the-shelf
IoT kits