Libelium has been awarded in the Internationalization category at III Aragón, Business and Future Awards for its worldwide presence developing IoT projects since 2016. The ceremony took place along the evening of April 6 at Ibercaja headquarters in Zaragoza (Spain).
These awards, given by Heraldo and Ibercaja, aim to recognize the effort of Aragonese companies to develop activities in key sectors for the business growth of the region. The jury has given the International prize to Libelium "to demonstrate from its inception that the sensors market is as broad as the world, developing technology based on the Internet of Things that can be used by companies from different sectors and organizations from all the continents".
Elena García-Lechuz received the prize from the Marta Gastón
The Economic councillor of Aragón Government, Marta Gastón, gave the prize to Elena García-Lechuz, Libelium Marketing & Communication director. She received the prize on behalf of Alicia Asín, Libelium CEO. Elena highlighted the "great ambition of the company to conquer new countries and goals". She also shared the prize with Libelium team for its "effort and hard work" and specially to Sales team for "the long days and hours spent in travelling around the world".
Libelium is focused on worldwide markets but is also interested in developing projects in Aragon. "We want to help other companies from our region, our knowledge can be applied in a wide range of business around 100 or 200 kilometres", stated Elena García-Lechuz.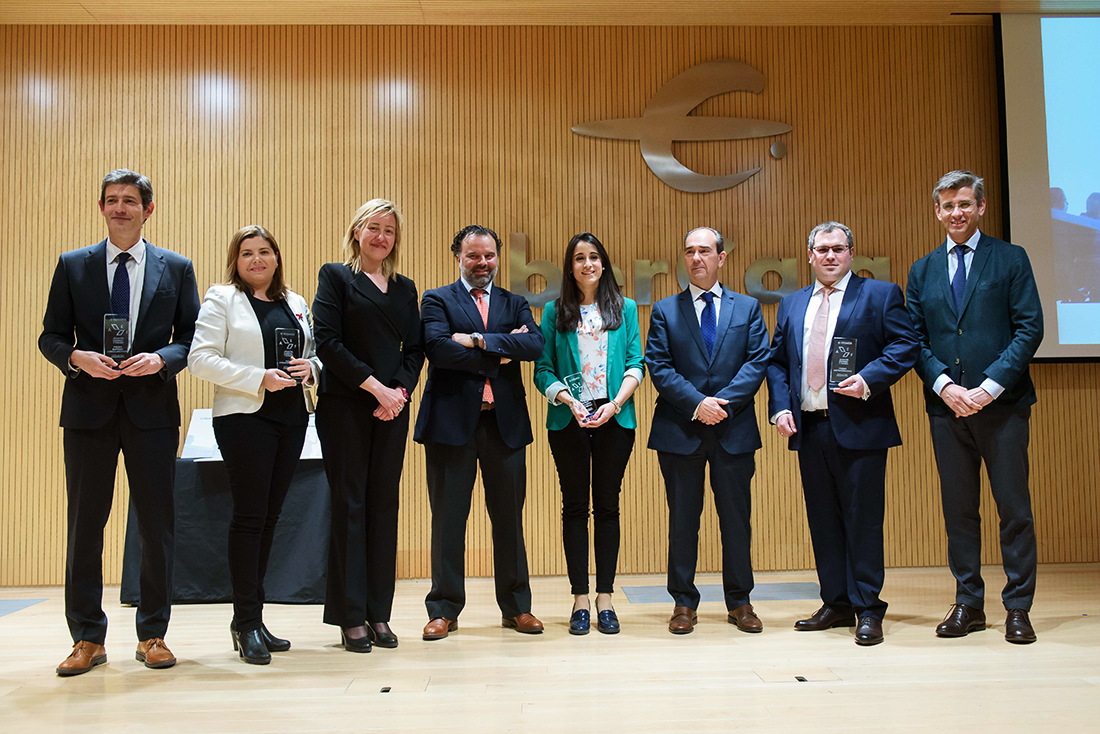 All the winners of III Aragon, Business and Future Awards with the authorities
III Aragón, Business and Future Awards recognized Tereos Syral in Agri-food Companies category, Dynamic Tools as Entrepreneurial Company and Airfal for its commitment as Socially Responsible company.