Libelium today released a new communications module capable of over-the-air programming (OTAP) via 3G and Wi-Fi for remote management of its wireless sensor platform Waspmote. As a result, firmware updates to Waspmote sensor nodes deployed in any Smart Cities or M2M project can be performed automatically from the Cloud, without the need for physical access to the device.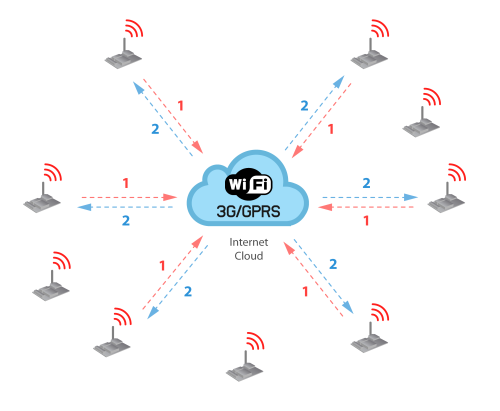 With the volume of cellular M2M subscriptions forecast by Pyramid Research to increase fourfold from 2010 through this year, and global M2M and telematics market opportunities slated to reach $35 Billion by 2016 according to ABI Research, value-added 3G connectivity services are seen as crucial for carriers and operators to tap into Smart Cities and M2M markets.
Wireless programming is commonly used in the mobile phone industry to provide dynamic software upgrades and services to thousands of devices at once; its use in wireless sensor networks reduces operation costs for large-scale deployments.
"Performing OTAP with 3G technology is an ideal solution for Smart Cities sensor applications such as Smart Parking or Environmental Monitoring where sensor nodes are located underground or attached to streetlights, places that are difficult to access," said David Gascón, CTO of Libelium.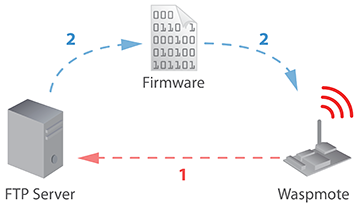 Over-the-air programming simplifies the management of sensor networks for Smart Cities applications and Internet of Things (IoT) devices that can remain in the field for up to 10 years. Designed by Libelium for such applications, Waspmote is an open source sensor network platform that integrates more than 60 sensors and features a low power consumption mode of 0.07uA for years of battery life.
Over-the-Air Programming (OTAP) via 3G and Wi-Fi for Waspmote – Key Features:
API software plug-in adds OTAP via 3G and Wi-Fi capability: New users and existing Waspmote customers can update single nodes, multiple nodes or an entire network over the air.
Waspmote sensor nodes handle secure 3G/GPRS access, Wi-Fi access with WPA2, and FTPS (secure mode) Web server connections to retrieve binary files. Transmitted data is encrypted using the AES-128 algorithm, and an authenticated passkey for each node. Two levels of encryption and a high degree of security provide a robust system for Smart Cities that ensures authentication, confidentiality (privacy) and data integrity for the transmission of software updates and network configuration information.
CE / FCC /IC certification and quad-band connectivity (850/900/1900/2100MHz). The 3G/GPRS module for Waspmote supports any cellular connection provider, and is ready for deployment in any country in the world.
For more information on Waspmote OTAP via 3G and Wi-Fi here.
You can also contact us for any inquiry about the platform.