Libelium obtains the RSA+ Seal that guarantees its commitment to social responsibility

As every year since 2017, Libelium has signed its commitment to Social Corporate Responsibility and has received the "Aragonese SCR Certification" (RSA) 2021.
The company manifested its engagement with SCR policies under the umbrella of a plan developed by the Public Development Institute of Aragon, which include:
✓ Transparency
✓ Social and business sustainability: Libelium collaborates with two associations to promote inclusion: DFA Foundation with whom we collaborate so that perform some tasks of maintenance and Arambia to whom we donate material from office for hospitals in the Gambia.
✓ Respect: Libelium fully believes in the conciliation and equality of persons that make up the team, so in 2019, the measures of conciliation offered to your employees through the launch of a catalogue of measures promoted through the Family Business Certification Head (EFR) of  MásFamilia Foundation.
✓ Application of the principles of business management excellence: Libelium participates for the second year together with the Foundation Ibercaja, Quirón, Sesé, Podoactiva, Cablescom and Pastas Romero in the Program PORTI. A focused project on healthy habits in the companies, which revolves around three axes: mental well-being, physical well-being, and diet healthy.
✓ Ethic and responsible relationship with stakeholders: The main objective is to satisfy the expectations of our customers and find solutions for all the stakeholders of our organization without losing sight of our commitment to society and our employees.
✓ Minimization of the effects of the company in its environment: Libelium has a system of certified environmental management (EMS) according to standard ISO 14001. The Internet of Things (IoT) technology on which are based the devices offers solutions for sustainable mobility.
Our smart parking technology has been installed in the public squares of parking for people with reduced mobility, which allows for one side detecting through an app the availability of the same. On the other hand, it makes it easier for the police to control the parking of vehicles without accreditation and finally contributes to the reduction of emissions from the vehicles that park in the free space detected by the sensor.
Social Responsibility Memory
Furthermore, for the second year in a row, we have achieved the RSA + 2021 seal, which recognizes companies that perform good practices in: conciliation, equality, Aragon culture and volunteer-social action.
Conciliation
Equality
Aragon culture
Volunteer-social action
Commitment with the Sustainable Development Goals and the fulfilment of the Agenda 2030 of the United Nations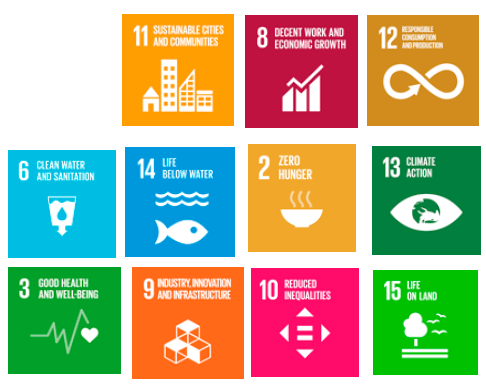 📸  Last year, our HR colleagues Noelia Sanz Garcia and María Arroyo Monreal were able to pick up this stamp.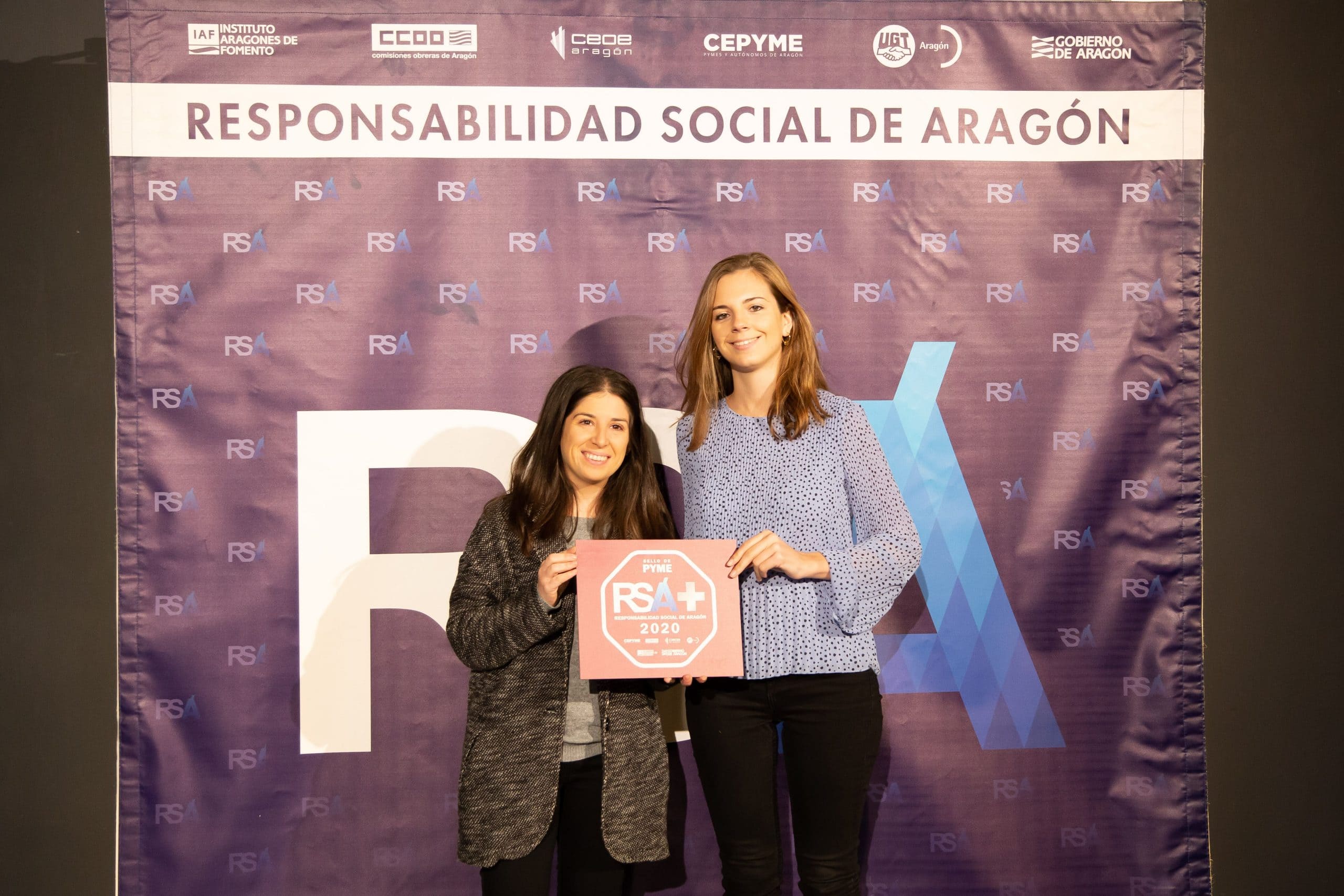 For further information, check the official page of the Public Development Institute of Aragon.