Libelium CEO, Alicia Asín, has been recognized as Best Manager of Aragón from ADEA (Aragon Managers Association). The organization has highlighted Libelium activity along its ten years of life in the Internet of Things sector.
Alicia Asín was awarded with ADEA Best Manager of Aragón prize on 30 November evening. The Awards Gala took place after ADEA Convention, in Expo Congress Center, that analyzes Logistics and Ecommerce strategies in Aragón. Alicia received the award from Marta Gastón, minister of Economics, Industry and Employment of Aragón, and Salvador Arenere, president of ADEA.
Alicia receives ADEA Award 2016 as Best Manager of Aragon
The organization emphasizes the contribution of Alicia Asín and Libelium to technology field in Aragón with the ten-years working in the Internet of Things and Smart Cities sectors. Alicia expressed her gratitude to Libelium team and the continuous innovation to improve everyday. She also claimed for a major role of women in companies, specially in engineering sector.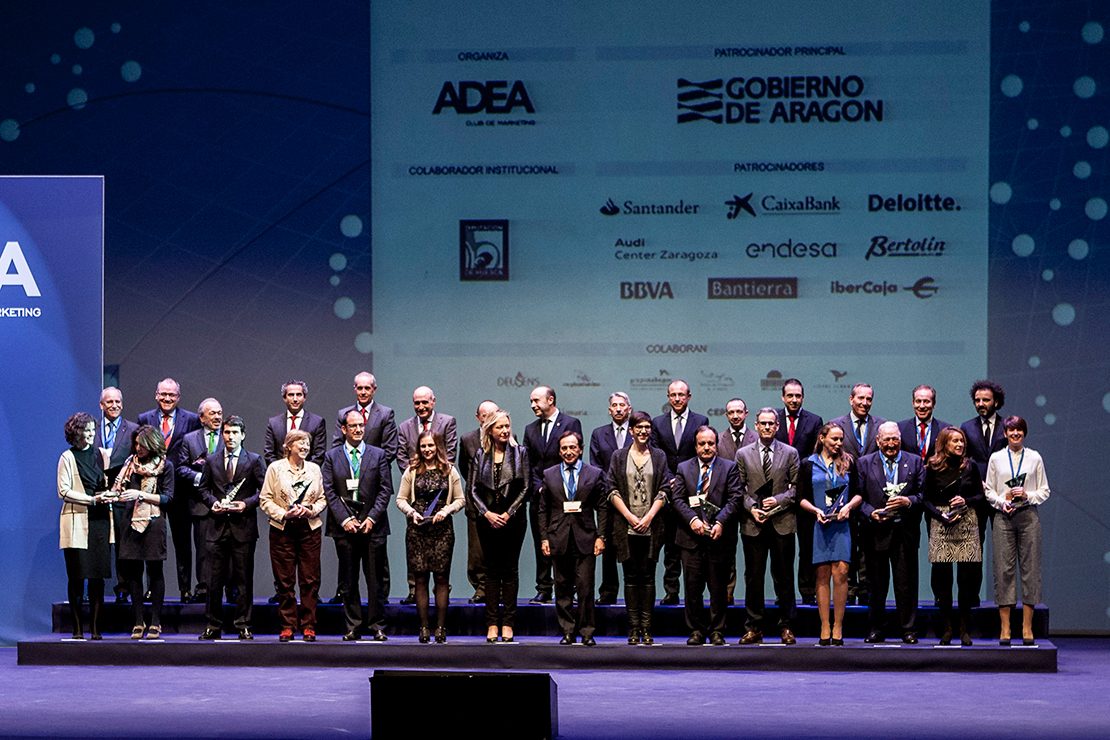 All the awarded in the eleven categories of ADEA Awards
ADEA give ten more prizes in other categories: Financial Management, Human Resources Management, Sales-Marketing Management, Foreign Promotion, Entrepreneur, Innovation, Social Works, Best Manager of Huesca, Best Manager of Teruel and Trajectory.