Alicia Asín, CEO and co-founder of Libelium, was awarded with the 2nd position of the EU Prize for Women Innovators given by the European Commission. This prize, awarded every year to European women who founded a successful company and brought an innovation to market, was given to Asín for her work powering the Internet of Things for more than 12 years.
The award ceremony took place on the 21st June 2018 at Politico's Women Rule Summit in Brussels, presented by Carlos Moedas (European Commissioner for Research, Science and Innovation, and Eva Kaili, European Parliament Member.
Alicia Asín receives the prize from Carlos Moedas and Eva Kaili
Commissioner Moedas said: "The four winners are truly inspiring women who developed ideas that succeeded in the market and at the same time improve the lives of people. I am happy that our prize recognized their outstanding achievement. But it also has another aim – to inspire future generations of women innovators. Women's participation and contribution to research and innovation is fundamental for Europe's growth."
Alicia Asín thanked the organization for the recognition and also encouraged the authorities to always give support to women as well as to raise awareness and empower future generations.
Following this, Pedro Duque, Spain's Minister of Science, Innovation and Universities congratulated Alicia Asín via Twitter: "Great news: A Spaniard (Alicia Asín) has been awarded by the European Union as one of the best European Women Innovator 2018".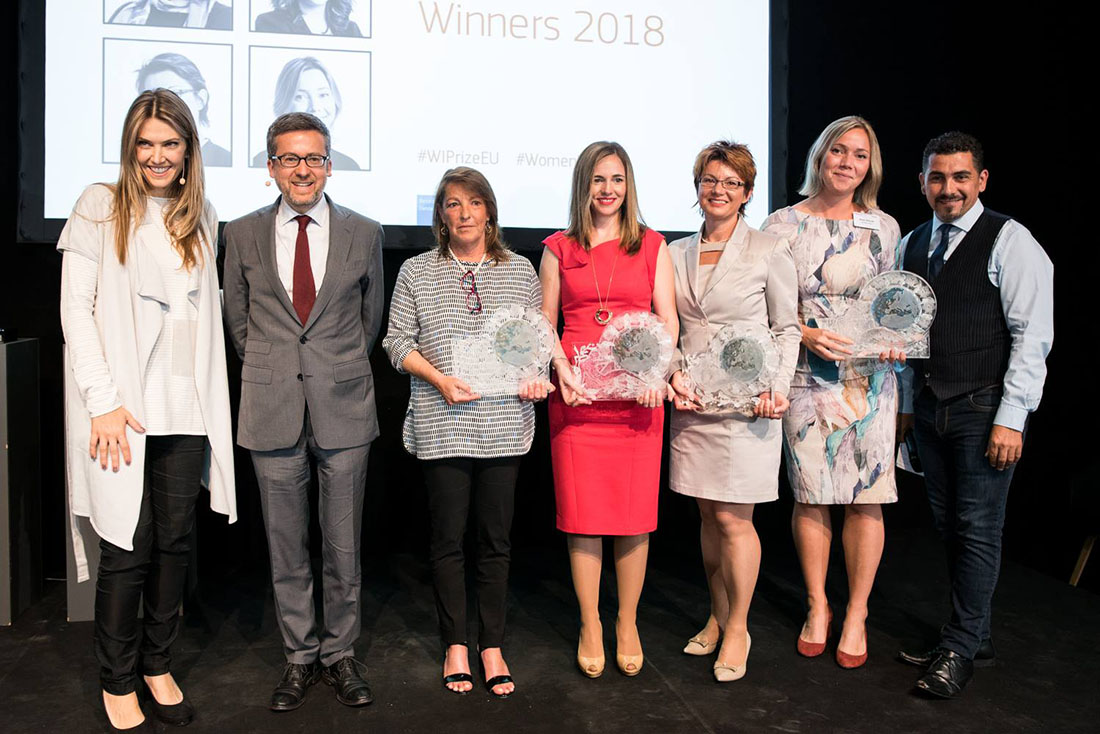 EU Prize for Women Innovator Women Awarded with Carlos Moedas and Eva Kaili