Libelium has reached an agreement with Loriot to launch the first IoT kit that includes LoRaWAN connectivity. The new kit, that can be bought at The IoT Marketplace, is available with American range (915 MHz) and European range (868 MHz).
The base station selected for this kit is the Multitech Conduit LoRa Gateway 3G Outdoors IP67&mLinux, with connectivity ready to work in Europe (868MHz) or in USA (915 MHz).
This Application Development Kit will let any user to deploy Proofs of Concept (PoC) with Libelium Plug & Sense! and Loriot.io services and software, which enable to operate large scale Internet of Things (IoT) networks based on the LoRaWan technology.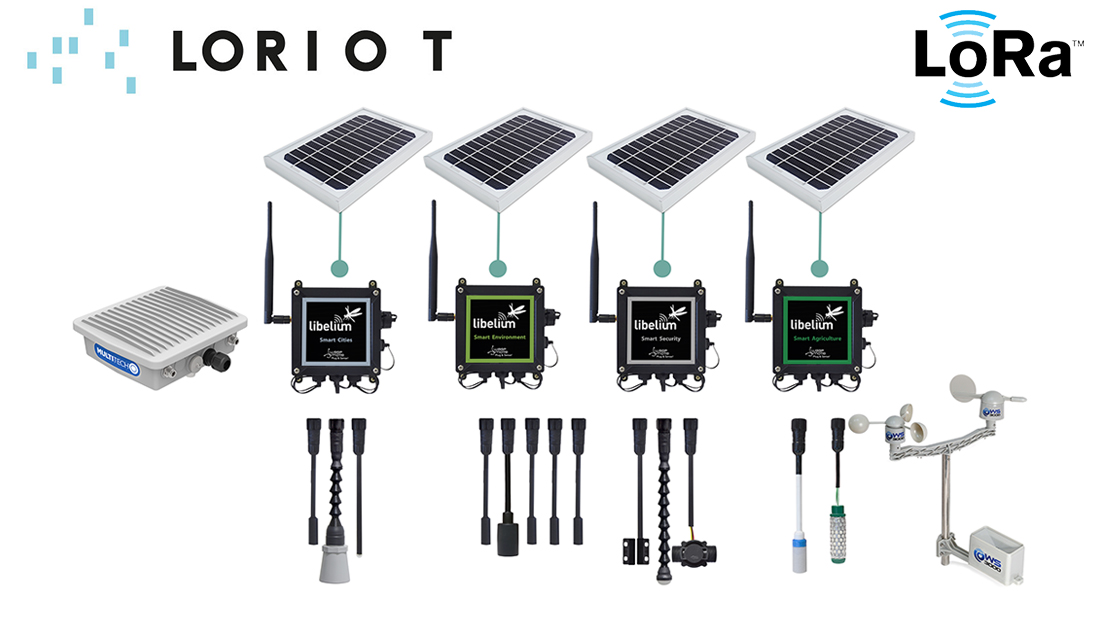 The new development kit is the best option for those who want to program a solution on top of Loriot.io platform and test it with real sensors. Includes nodes for Smart Cities, Smart Security, Smart Environment and Smart Agriculture applications. It includes solution oriented software already integrated with Loriot and LoRaWAN connectivity.
The IoT Marketplace is a one-stop click-and-buy online store that offers fully integrated solutions from hardware sensors to cloud applications to speed up IoT adoption. The IoT Marketplace features out-of-the-box IoT kits containing programmed sensor devices connected to specific Cloud applications for use in pilots or proof of concept projects in the minimum time to market.
More info and purchase at: Libelium-Loriot Development LoRaWAN Kit.
If you are interested in purchase information, please contact our Sales Department.